Bulldoze a restaurant? Lead a charge of Brazilian farmers against biotech? Uproot crops? Destroy documents? Is this the only way to raise awareness of issues in our diet, and concerns over food supplies?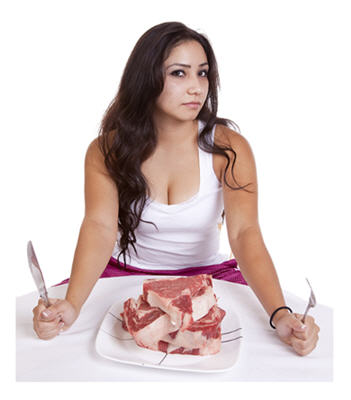 Wouldn't it be smarter to, well… put your money where your mouth is? To just say no?
Apparently not, for those who take their agri-activism seriously. And all joking aside, in keeping with the theme of perilous pounds on our feminine figures, but more importantly the health issues concerning the fat issue. When it comes to overweight and obesity, can we really point a finger at the food supply?
If so – to what extent? And is it sufficient for you to change your eating habits, not to mention what you serve your families?
I was reading about member of the European Parliament and activist, José Bové, who has long been involved in the French environmentalist movement. One of his primary areas of activism deals with the dangers of genetically modified crops, and related issues of local versus globalized farming. His radical approach has included destroying a McDonald's under construction in France (with a bulldozer, in 1999), destroying genetically engineered corn (in Brazil, in 2001), and yes, he served jail time for both.
The Junk Food Demons
Operating on the assumption that agri-business leads to "malbouffe" – the French term for junk food – Mr. Bové certainly sparked awareness of the deterioration of quality over quantity, and global profits over local economies.
But 10 years ago, or five – did anyone really give a damn? Do we give a damn now? Don't we still consume junk food on a regular basis, even though we know it's nutritionally void – or worse?
As for Mr. Bové, he ran for national office in France in 2007, and lost with a miserable showing of less than 2% of the electorate. However, he's been serving in the European Parliament since 2009, as part of the Green Party's affiliated Europe Écologie. 
Obesity Research
As we continue to see the spread of obesity, with increasing news reports and studies on the subject, are we more likely to pay attention to Mr. Bové's message, even if we don't condone the methods he uses to make his point?
Closer to home, and in more circumspect fashion, some – like biochemist Dr. Barbara Corkey – are looking at what we eat and how it's processed before it shows up in our supermarkets, and shortly thereafter, on the dinner table.
We could also pay attention to the growing emphasis on eating organic if possible, not to mention the increase in both vegetarian and vegan eating. (According to The Vegetarian Resource Group, approximately 5% of the country is vegetarian, half of that figure are vegan, and a survey the VRG commissioned indicates that approximately 30 to 40% of Americans are interested in knowing more about vegetarian foods.)
Clearly, the U.S. isn't the only nation to be concerned about health impacts in our eating habits, and more specifically, what we're putting in our mouths.
Toxic Foods, Healthy Responses?
Wikipedia offers interesting stats on vegetarianism by country, along with the reasons people choose that route – with "health" overwhelmingly at the top of the list.
"Toxic Food," Enquete Sur les Effets de la Malbouffe (2010), by French journalist William Reymond, explores the associations of junk food and obesity as well as cancer, taking on food supply issues with the power of the pen, rather than the bulldozer.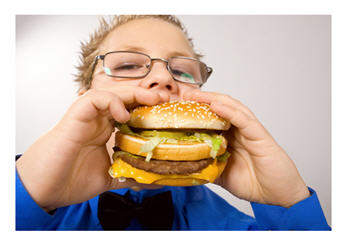 But how do we divorce ourselves from the reality of a massive economic machine, which includes agri-business? How do we, as individuals, express our desire for more "pure" food? Is it solely through purchasing organic and local? What about those who have no access to either? What about our institutional food supply – our schools – that serve our children each day?
I certainly don't condone Mr. Bové's methods of protest, though I recognize we are coming around to more study, more awareness, and more concern about what we eat and how we eat. Surely, portion sizes, wise choices, and exercise are our responsibility. But I'm convinced that it's more than that – and evidently, many others are as well.
Healthy Eating Habits
As to our girlish figures, and more importantly, what's taking place in our bodies that we cannot see – are you concerned by what you consume? About the need for sugar or salt that owns you, rather than the other way around? Are you constantly dieting, and wondering why it's not working?
Are you vegetarian or vegan?
Do you limit meats or other food products more than you once did?
If not, is it a matter of access or affordability, or both?
Are you interested in learning more about what's in your food supply, and what you're actually feeding your children?
Are your concerns about excess pounds a matter of vanity or health – or both?
More on Obesity, Overweight, and Body Image in America