"We're in such different places," she says. "You know. We want different things."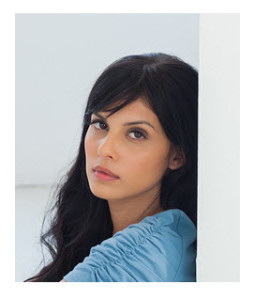 I'm not sure how to respond to that remark from an old friend, whose frustration is palpable. She doesn't want to end her relationship, only to find a way to alleviate some of the conflict that is arising because what he wants and what she wants are different.
"Is there anything I can do?"
"Listening helps," she says.
I know what it is to feel as though you aren't seeing eye to eye with your spouse, your boyfriend, or for that matter, your kids. If you're usually in sync, or it hasn't been a gradual shift, it's a shock to the system.
Relationship Values, Relationship Timing
I also know what it is to have the person you love choose everything else in life as a priority – career, friends, his own pursuits. Maybe it's a matter of timing – an opportunity arises that he can't say no to. Maybe it's a matter of maturity – he's not ready for the commitment that you hope he will make.
Maybe it's a matter of values that you never perceived; he chooses a course of action that ruptures your belief in him – and in so doing, behaviors break the relationship.
Maybe he's fully aware that he's sacrificing what the two of you have, but he thinks you'll go along. Worse, he's convinced he can back you into a corner or bully you, so you haven't an option but to acquiesce.
Naturally, there's always the possibility that something "better" comes along – more precisely, another person arrives on scene.
We have options. We always have options. Bur we may not like the options we see.
Do You Know What You Want in a Relationship?
Even the best relationship can begin to slip away without our noticing.
Are we not feeding the "couple" adequately?
Do we find ourselves at cross purposes?
Is life bearing down with more pressing matters?
Is the consequence less generosity in the form of affection, listening, or time together?
Has some character trait shifted or newly revealed itself?
Don't we have to know what we want in the relationship, short-term and long-term? If we can't formulate that precisely, do we know what we don't want?
"What do you want that he doesn't?" I ask my friend.
"I'm not sure," she says. And then she's quiet for a moment.
"I want him in my life. I don't know about marriage. I have my hands full with my children and my job, and then there's my ex. My boyfriend says he understands, but I wonder about that. He tells me he wants more of me, and I'm trying, but I'm so tired."
Basics First, Love Second?
I think about the years I was overwhelmed as a married working mother, then a single working mother, then a single mother carrying two full-time jobs and adding to that – attempting to date. Dating periodically went by the wayside. I couldn't do it all, have it all, be it all – much as I wanted to.
I think about Maslow's Hierarchy of Needs. Food, shelter, physical safety. Basics take precedence. In her own way, that's where my friend feels she is. Mired in the everyday necessities of survival.
I think about the way we romanticize love relationships in our culture: Love makes the world go round; love conquers all; if you have love, you have everything.
But it isn't so simple.
Is this really about being tired? Is something else going on? Can they talk things out and find a way to compromise? What if what she wants and he wants aren't so different after all, and he could help her make more time and energy for the relationship?
Do You Drive Each Other Crazy?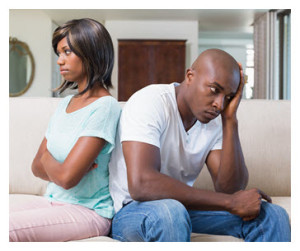 "Are your values compatible?" I ask. "Family, money, politics?"
"Yes," she answers. "That's not an issue. But lately he's driving me crazy. Little things. And I really don't think it's him. I'm pretty certain that it's me."
Who can't relate to that? Don't we drive each other crazy in every relationship? It's impossible not to have quirks or habits that annoy the person you love, and when you're tired or out of sorts, everything that bothers you is magnified.
… irritations are inevitable in relationships. It's just not possible to find another human being whose every quirk, habit, and preference aligns perfectly with yours.
The little things may make us nuts, but the big things – in my experience – are what split us up. And sometimes, it's because we blow them out of proportion and imbue them with meaning they may not have, as the same article points out:
… small problems coalesce into a vast, submerged force when they take on a different meaning in your mind—when you add them up as evidence of a character flaw or moral defect.
Dealing With Relationship Differences
And the issue of "it's not you, it's me" — in my friend's case, is that real or a smokescreen for not facing other problems in the relationship?
I probe.
"What about the future?" I ask. "Do you want the same things?"
"He has his next 10 years all planned," she says. "He's secure in his job and he wants us to travel. Not on a big budget, but that's really what he wants and I can't even think about that. I'm still dealing with life day by day."
"Isn't that okay?" I ask. "Can't you have different dreams, different priorities, and want different things?"
"I thought so," she responds.
"Do you see yourself together five years from now?"
She pauses.
"When I think about my ex-husband, I know how bad it can get," she says. "This is a good guy. I can't see myself without him in my life."
Wanting Different Things – Why Not?
With this conversation stuck in my head, I wonder about the idea that a couple needs to have the same goals, the same interests, or even be in the same place at the same time – emotionally.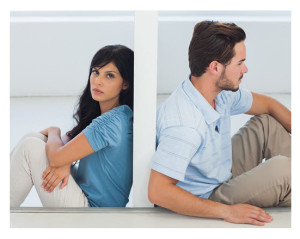 An article I happened across on Baggage Reclaim points out that it's OK to want different things. Yet we need to consider the nature of those differences and their overall importance in the relationship.
Values, issues of character, shared views of the world – these need to be compatible. But what about those other wants and expectations – like dreams for yourself, or even how you prefer to spend your free time?
You love parties, he loves staying home and reading. Or, she's crazy for extreme sports, and he's passionate about modern art.
Baggage Reclaim advises:
It's one thing to co-exist in a mutual relationship and to look for ways to live your lives together and find solutions that you can both live with, but it's another for it to be a seemingly mutual relationship and you're willing to completely offload you to hang onto this person, which in itself stops it from being mutual.
We All Have Different Deal Breakers
I consider my current relationship. There are times we want different things, certainly in the short-term. But I haven't given myself away in order to stay in the relationship. And I recognize that fundamentally, what we want in life and from each other, are very much the same, at least for now.
I consider my marriage in which I never felt like I was a priority. Nor were "we" a priority. I remember all the instances in which I set aside what I wanted to do, and my spouse didn't do the same. I was losing myself, and I barely noticed.
If you want different things from a relationship – one wants marriage and children, the other doesn't – you may find yourself at a non-negotiable impasse. If you want different things in bed – he wants a threesome, and you say no thanks – personally, I'd stick to my guns, but hey, that's me. If he wants sex twice a day and you want it twice a month – you both may need to negotiate… and compromise, If you value the relationship.
If he wants to relocate to Oregon (and you live, happily, in Manhattan), you'd better discuss why he wants to go, why you don't want to leave (or can't), and come to an understanding or, in my opinion, move on.
Differences in Marriage? Different Consequences
The list of possible scenarios is a long one, of course. And if we're talking about a marriage and emerging differences, or the disruption that may arise if a midlife crisis rears its unruly head, the consequences if we do not resolve our differences can be life-changing, and not just for ourselves.
In marriage and committed relationships, I like to think there are relatively few differences that are truly "irreconcilable," but that's a matter for each couple to determine. Nevertheless, especially when kids are involved, nothing is so straightforward as simply "letting go and moving on."
I also like to think that my friend will talk honestly with her boyfriend, and together – better than ever – they'll carry on.
You May Also Enjoy