There were no outward signs that I had married a loner. On the contrary. He was gregarious and sociable, preferred to be on the go, and loved engaging with groups of people.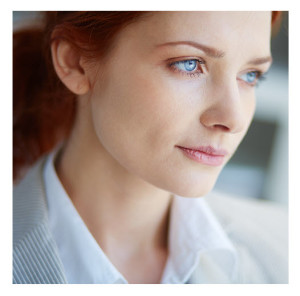 It was only after marriage that I understood more fully the nature of the loner – and what I cannot fathom is how long it took me to realize that the same description could be used of me.
I'm uncertain if my marriage created that aspect of my personality, heightened what was already present or if it's something more, something else, or something more complex.
Perhaps he's the one who married a loner.
Perhaps this is why relationships are a challenge for me, and clearly, I cannot speak for my ex. Then again, couplings are always a puzzle; some come easily, others are a mess. It helps when we know ourselves – and what we bring to the relationship table.
I Want To Be Alone…
None of us can say precisely what the right amount of "together" time is for a given relationship. There is no formulaic solution, though marriage typically requires enough shared time to sustain common interests and intimacy, while not robbing one or the other of their independent identity, or for that matter, their dreams.
Easier said than done, right? Especially in dual-career couples when kids come along, and the days and nights seem to slip away.
For some of us that blurred, frantic, at times tedious lifestyle spurs an even greater desire for time alone, an urgent need for solitude, or simply a little recreational boredom.
Then there are the jobs we pursue – those that require silence when we work, those that pull us deeply into our own heads, those that make it a challenge for partners and spouses to reach us. I plead guilty on this score, knowing the way I work and the way I write, and recognizing the dilemma this poses for those in my life.
Psychology of the Loner Personality
I have always been comfortable traveling on my own, learning on my own, and sleeping on my own. I was not comfortable raising a family on my own; single parenthood was never an explicit choice, and I wish I could have been part of a bustling, large, more "traditional" family.
But my loner tendencies have never meant I was a wallflower or standoffish, though many perceive the loner as something of a social outlier.
Psychology Today has this to say about the loner personality:
Loners often hear from well-meaning peers that they need to be more social, but the implication that they're merely black-and-white opposites of their bubbly peers misses the point. Introverts aren't just less sociable than extroverts; they also engage with the world in fundamentally different ways… quiet time gives them an energy boost.
While I'm uncertain if the loner is always an introvert, and nor do I consider myself "withdrawn" (others may disagree), I find this telling, as the article continues:
… withdrawn people typically have very high sensory acuity. Because loners are good at noticing subtleties that other people miss… they are well-suited for careers that require close observation, like writing and scientific research.
Keep Out: I Like My Walls!
I think of my marriage and its loneliness. I think of my divorce and the years that followed.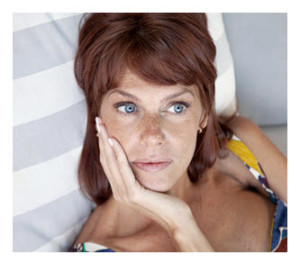 Naturally, we learn ways to avoid being hurt when we've been burned. I know I've built walls over the years as a matter of protection.
I think of my ex-husband and consider his family – a large family – and I would guess there was little emphasis on getting into the kids' heads, much less their business. This is a family that respects privacy and doesn't seem prone to excessive interference. My ex's "loner nature" as I perceive it may have little to do with "keep out" signs, and everything to do with personality and temperament.
My loner nature?
While I'm an outgoing introvert, I'm unsure if it's based on history or a matter of my nature. I spent plenty of time (happily) alone as a child – drawing and writing were always my companions. Then again, keeping my own counsel was helpful with an overbearing and intrusive mother. As for walls? In the years since divorce, they've protected me, even as I venture to relearn the ways of trust.
Capacity to Connect
I ask myself: Did my ex-husband's loner behavior contribute to divorce? Was my own loner behavior a factor? Was it the combination of the two?
Just because I have loner tendencies, that doesn't mean I'm emotionally unavailable. Relationships are more complex than any one dimension or personality trait, even one so multifaceted as a need for time alone and its many reasons.
Yet I am certain of this: None of us walks this life without connection to others. As a parent, sensing when closeness was required and providing it has never been a problem. Letting go is somewhat harder, though I work to accomplish it as best I can, hoping that, unlike my mother, I will be empathetic, observant, and sensitive to my children's needs for independence.
I also trust my sons completely, as I am the one who has raised them. I cannot say I know them inside out – of course I don't. But they're like me and also their father – with a mix of needs for alone time and social time, equally at ease (I suspect) with socializing and solitude.
I can only wish they will know trust sooner than I did, and won't see it broken to the extent that I experienced. I have faith in their capacity to connect, and I hope they will live with fewer walls.
Do you see yourself as a loner? Did you marry one?
Do you love a loner, and is it a challenge?
Do you seek more time alone, though you aren't necessarily an introvert?
Can two loners truly connect? Can two loners thrive together?
You May Also Enjoy