When the person you love is distant and it's unusual, you may be able to wait it out, pick the right moment, and address whatever is bothering him or her.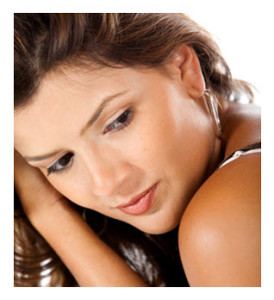 Perhaps this is your child, your parent, your sibling, or even your best friend. More than likely, it is the person with whom you currently make your life, the one you love with your once most romantic and vulnerable heart.
When the person you wish to feel such closeness to seems withdrawn as the result of a gradual process, perhaps you are only beginning to see what is taking place.
When the withdrawal of affection and sharing is sudden, it becomes harder to deny that something is amiss.
A Growing Gap?
You may notice the distance in your relationship in due course – in comparison to other couples or in light of some new awareness about yourself. Time may be playing its dirty tricks on the two of you, you may suspect some element of midlife crisis; careful observation, tender probing and intentional rekindling may be required.
But when your partner's behavior changes quickly, your warning lights go on that something important has occurred – a new worry, a serious problem, perhaps an attraction or involvement with someone else.
However you come to understand it, emotional distance is an obstacle to your relationship. You may be in a quandary as to how to approach it – what is causing it, what is exacerbating it, how to "fix" it – if indeed that is possible.
I sometimes wonder if I seem emotionally unavailable to those who care for me, or do at certain times. If so, it is unintentional. I suspect it is a habit picked up as a means to protect myself from hurt. Or, it may be the consequence of an overriding fatigue – it is hard to be fully present and supportive of another person, no matter how deeply you feel, when you are worn down to the nub.
Emotionally Available? Purposeful Distance
I know when I have been emotionally unavailable by design, choosing to care to a certain level and no more, and comprehending that someone may bear feelings that I cannot fully return. Consequently, I hold something back. This, of course, is the situation that many of us have encountered when the person with whom we're in a relationship has stronger sentiments of love or commitment that we cannot reciprocate.
It can happen in marriage. It can happen in friendship. Sadly, too many of us have seen it happen between parent and child.
Naturally, we are less capable of emotional intimacy when we are still young, cutting our teeth on what it means to love and be loved. We may also keep ourselves at some remove when our focus is elsewhere – on career, on school, on a health issue – which doesn't preclude emotional intimacy in the future.
We may be emotionally unavailable when we are spent – in the aftermath of grief, for example. In the months and years following my father's sudden death, I was incapable of navigating the landscape of profound emotions. I could love to a point, care to a point; a sort of numbness kept me at a distance from more than that, and I sometimes think of this when I recall the beginnings of the relationship that eventually became my marriage.
My marriage with an emotionally distant husband.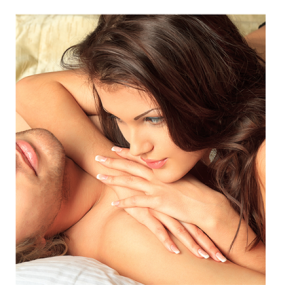 Was he always so distant? Had I allowed myself to be chosen by him because of it, in the wake of so much sorrow, which left our more superficial interaction all the more appealing in its lightness?
Gregarious, Funny, Charming… Still Distant
Don't be fooled by personality type. The charmer, the entertainer, the seemingly engaging personality that makes you laugh and is typically communicative does not necessarily indicate an individual capable of emotional intimacy.
Haven't some of us known the boss, the parent, the lover who was engaging and gregarious, but who hid his or her emotions behind layers and walls? At times, isn't humor the ideal deflection? Can't charm or intellectual argument become equally diverting, serving to confuse what we see, and what is really going on?

We read a great deal about narcissism these days. Isn't the narcissist frequently charismatic in many ways, the sexy and desirable lover, but out of touch with the awareness and empathy required for true connection?
Likewise, the apparent loner is not de facto emotionally unavailable. I admit to loner tendencies myself; I often keep my own counsel, and I enjoy a certain solitude. Still, I believe it's important to make the distinction between appreciation of time alone versus a dislike, distrust, or discomfort in the company of others.
When You Love Someone Who is Emotionally Distant
During our courtship and the first two years of marriage, I would never have noted that my spouse was emotionally distant, though I suspect we both were. That doesn't mean we didn't love, but the separateness from a world of feelings was clearly maintained.
In hindsight, I see that only when I had children did my heart begin to flower fully again, with the sort of tenderness and ferocity that we are wakened to by romantic love if we allow, and by parental love, almost as a force beyond our capacity to deny.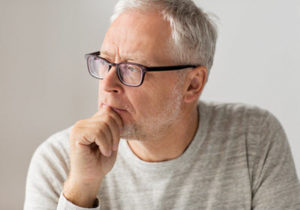 What I once saw in the man I married as self-sufficiency and a need for privacy, a respectful distance that enabled me my own, struck me differently over time. I began to perceive a disconnect that was hurtful to us as a couple, and painful to me as a wife: I frequently didn't know what was truly on his mind, what motivated him, what touched him.
I was navigating in the dark, worsened by our less than skilled interpersonal communication.
But let us be clear, a poor communicator can be emotionally available, and an excellent communicator can be emotionally unavailable. There is no either-or; there is no single state or reason for strategically selected or learned distance.
How to Live With Someone Who is Emotionally Unavailable
Is it possible to live with a man or woman whose nature is to be emotionally unavailable, and consequently, maintains a distance – purposely or otherwise?
Perhaps you need to ask yourself pointed questions:
Why is he or she behaving this way and has it always been the case?
To him or her, is it a problem or a choice?
Are there signs this may be part of a midlife crisis?
Is the behavior "passive-aggressive" and therefore, used as a tool or weapon?
Is the emotional distance a sign of a health problem, depression, work or financial worries, a possible affair?
Are you emotionally distant as well, and thus encouraging this response in your partner?
Are you pushing, and consequently he or she is taking a defensive posture?
Would talk therapy help?
Can you find a middle ground, a level of sharing that is comfortable for both of you?
If not, can you live with the allowances you need to make, deprived of the emotional intimacy you'd truly like to have?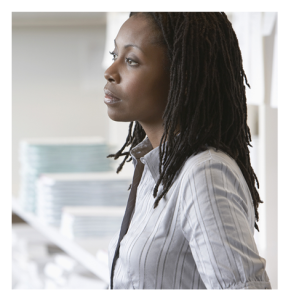 Is it possible to approach the issue with your partner, to coax the other to open up? Might you offer stepping stones to encourage more sharing by choosing a gentle, non-adversarial path to expressing what he feels? Can you see your own part in the dynamic, or the context in which it has changed?
Understanding Emotional Unavailability
Emotional intimacy is not an absolute any more than emotional unavailability; there are dimensions and degrees. Problems arise when one partner feels wanting and the other is unwilling or unable to engage in a mutually acceptable way.
This Lifescript article explores what it means to love someone who is emotionally unavailable, pointing out that those who hold back in relationships are not all men, not necessarily incapable of intimacy, and may be choosing to love to a certain point – at a certain point in their lives.
… there are just as many emotionally unavailable women who want to remain focused on their careers, needs and wants, and cannot be bothered by giving any particular relationship their all.
In the case of those who remain emotionally aloof, the article mentions a fear of being controlled or a fear of losing oneself. However, if you love someone whose distance persists, be forewarned:
… If you're dating or married to an emotionally unavailable person, you probably feel that your needs and wants in the relationship aren't being met; you may express more affection, care and commitment than you receive.

Some have even likened their partner's apparent lack of care, love or concern to emotional abuse because it makes them feel worthless.
And therein lies the drama for those on the other side – the sense of worthlessness, the emptiness – wondering how much and for how long they can compartmentalize their needs, as they try to exist in the shadows of emotional reserve. Whatever its causes or reasons, it may be too much to ask for some, and survivable for others.
You May Also Enjoy