Forget "who gets the guy" – let's talk who has the better salary. Which is it – the Pretty Woman or the Plain Jane?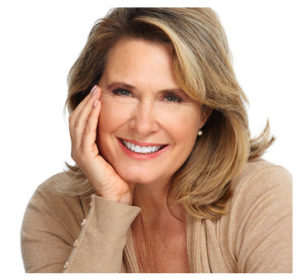 If you're interested in making a great living, best to get yourself in good shape and clocking in with snazzy style. Because apparently, looks pay.
Salary.com offers startling statistics when it comes to pay discrepancies based on appearance. I already knew that tall guys rake in bigger bucks than their shorter counterparts, but I was unaware that weight, hair color and looks in general resulted in the sizable compensation gap we see in Salary.com's reporting.
Significant overweight, it seems, is a primary element of bias in compensation.
Overweight? Underpaid…
Obese workers… are paid less than normal-weight coworkers at a rate of $8,666 a year for obese women, and $4,772 a year for obese men, according to a George Washington University study that cited data from the National Longitudinal Survey of Youth in 2004."
Think about that! $4,772 less per year if you're an obese man. Imagine that disparity over the course of a career. Even without a compounding affect, assuming a working life of 40 years, that's $190,000 less – with impacts on opportunity, on investment, and social security / retirement earnings.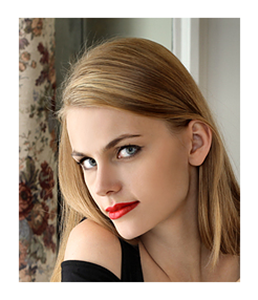 And for women? It's double that amount.
Anyone care to dispute that fat prejudice is alive and well? That all too often perception overrules substance, as we judge character and competence by little more than appearance?
Hey Good Lookin'! More Moolah Cookin'?
A recent article on The Broad Side ties the looks factor to the much touted need for women to "lean in," featuring one perspective on female success and attractiveness. Author Tracy Thompson considers the top women CEOs and writes:
Of the top female executives, six easily qualified for the "wow" factor, and you could argue for a seventh, based on the fact that in her younger pictures she simply glows with loveliness. We're talking way-above-average looks here, of the kind that could get a person work in the movies.
A few other far-from-fun facts from Salary.com, for those of us who may not be graced with Big Screen features or bodies:
blondes earn more than their female counterparts with darker hair, and also marry richer men;
the height differential may be mightier than you realize, as tall workers earn $783 per inch more than shorter ones!
A surprise to me?
Women Who Wear Makeup Make More Money
Women who wear makeup (in moderation) also earn more, while ranking higher in "competence and trustworthiness" –
… according to a study funded by Procter & Gamble, Massachusetts General Hospital, Harvard Medical School, Boston University, and the Dana-Farber Cancer Institute. A study in the American Economic Review said women who wear make-up can earn more than 30 percent more in pay than non make-up wearing workers.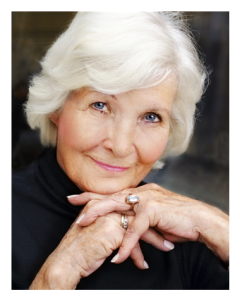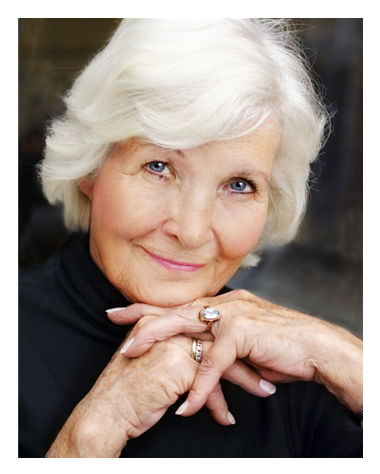 Seriously?
Good thing, I guess. My Dior shadows aren't cheap!
Still, does this mean if I'm a short, overweight, dark-haired woman who wears little to no makeup, then I'm doomed to a poverty wage? Must I crawl back into my Lilliputian cave, paint my brunette locks platinum, and invest in the latest 7" monster heels after all?
Dare I even look for data that compares earnings by age? What of a 50+ year old woman with white hair and a few extra pounds? As long as she manages a modest amount of makeup, is she safe from the worst of the appearance compensation gap?
Age Discrimination and Pay
Trying to pin down data on age discrimination and pay is tricky. Age discrimination tends to play out as the 50+ crowd is laid off or nudged into early retirement, and may then struggle to get back into the workplace at any level of compensation.
In fact, when it comes to landing a job, The Ladders has this to say – and it ain't pretty.
Age discrimination is neither legal nor fair. Nevertheless, it is prevalent in a variety of forms, job seekers, career coaches and recruiters agree.
The Ladders article focuses on searching for jobs, referring not only to the fact that 50+ job seekers experience difficulty getting their resumes past younger recruiters (in part due to compensation assumptions), but if they do, gray hair may put them at a disadvantage.
The sticking point could be just that the interviewer is surprised to see gray hair on a candidate he or she assumed was younger.

"If you're an executive in your mid-50s who made it through the first screenings because you didn't put your first couple of jobs on your resume or excluded the year you graduated, you could walk into that interview and be talking to an HR person who's the age of your child…"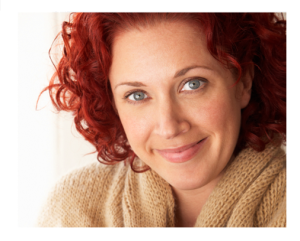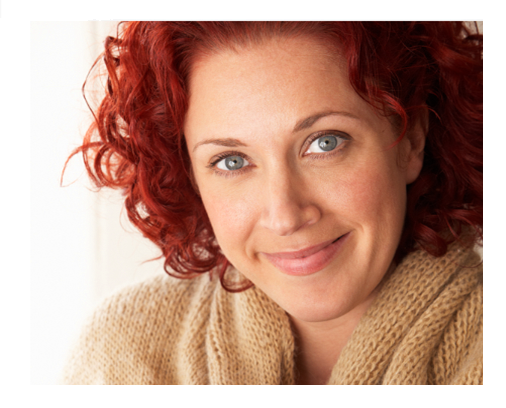 Of course, if you're in your mid-50s and do show a complete resume, you may never make it through that first screening…
How Much Should a Mother be Paid?
One more compensation item I couldn't resist: Salary.com's "Mom Survey" and Wizard.
Pop by and see what your caregiving, organizing, mentoring, housekeeping, chauffeuring, nutritional counseling, cooking, homework helping, doctoring, and life coaching skills (to name a few) are worth, in the "mothering" arena. And that's not taking into account any special skills you may bring to your child, such as teaching a second language.
In 2012, in the case they site, the figure was roughly $113,000/year.
I wonder… Is that with or without blonde hair, a 24" waist, false lashes and a height of 5'6" or above?
You May Also Enjoy