In 1978, a book hit the market that continues to be discussed from time to time, and I wish we were discussing it more often. "Fat Is a Feminist Issue" was written by Susie Orbach, and it's still relevant today. Possibly, more than ever.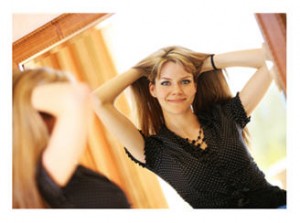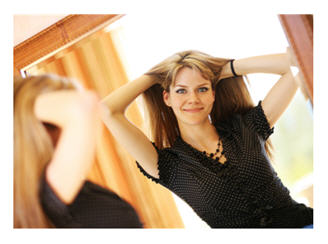 My mother was obese, which is defined as 20% over normal weight (or more), based on age, sex, and height. The fact is, she was 100% over healthy weight – 250 pounds when she should have weighed 125. As for me, I was pudgy, but only normally so at various ages, yet I was constantly criticized and put on diets, for fear that I might grow fat like my mother.
I lived in the shadow of her unhappiness. I watched her anesthetize with food when no one else was around. I was the brunt of jokes in the schoolyard, as her daughter. I sat passively by – absorbing it all – as she was the target of looks and remarks by relatives and strangers.
But fat as a feminist issue? Was it really – 30 or 40 years ago? And is it – still?
I believe it is. And so much more.
An excerpt from the book:
Without a body that girls feel all right about, nothing much in their lives feels ok… All the normal difficulties of growing up, dealing with the conflicts, choices and angst of adolescence, get subsumed under a preoccupation to get one's body right…

From as early as 5 years old… through adolescence, early adulthood, motherhood, middle-age, and even old age, preoccupation with how the body appears is a crucial aspect of female experience.
A Woman's Appearance is Her Passport
How much has really changed in three decades? Think about the parade of fad diets, the popularity of the Jenny Craigs and Weight Watchers, the trends in a specific sort of beauty – breast implants, lip plumping, Botox, and a hundred other "fixes" and procedures for natural body shapes and aging that need no such "fixing."
Or shouldn't.
All of it, generally, to feel accepted as attractive. To feel viable, validated, desirable, and worthy. Because we have warped views of what a woman should look like – at 20, at 40, at 60 or older.
I won't say that a woman's appearance is her only passport any longer, but it remains vital currency as she tries to make her way in the world.
There is nothing wrong with wanting to look our best, to stay fit and healthy; on the contrary. Obesity and overweight pose serious health risks, and we're increasingly concerned as a nation.
But the constant pressure to be thin? The expectation that stresses won't impact the body? That child-bearing, sleep deprivation, money worries, midlife change, and aging in general won't intervene in the perpetual Battle of the Bulge?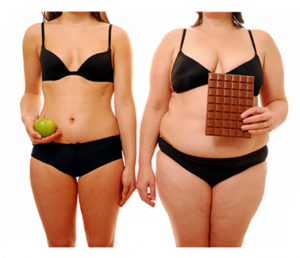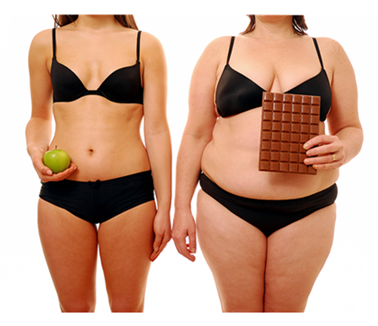 As for the woman who thinks she's fat, whether she is or not, she never feels good enough. Is it any wonder we live in the land of eating disorders – anorexia, bulimia, overeating as an addiction – and not only the adolescents and young adults, but women of all ages?
Or do we all beg, borrow, or steal – to afford the body of our dreams – a little lipo here, a nip-tuck there?
Good Fat, Bad Fat
Fat is far more than a feminist issue; it is a health issue, a political issue, an economic issue – obese women are paid some $8,000/year less than their normal weight counterparts* – and obesity is an increasingly publicized problem of obesity in America. But if we set aside these aspects for a moment, are there underlying issues at play to do with sex, with power, with relationships? Yes, you could say these are feminist issues, or more specifically – sexual politics. But let's release those emotionally charged terms.
Let's talk relationships.
What about the men who complain that after marriage their wives get fat, and after divorce they trim down again? What about the men who complain that they're no longer attracted to their overweight partners, and that's the reason they seek sex elsewhere? Is a fat wife the get-out-of-jail-free card when it comes to infidelity?
What about the women who make the same complaints about their husbands?
The fact is, fat serves a purpose. Many purposes.
Some of us overeat to self-soothe, overeat to self-sabotage, overeat to self-anesthetize. Fat becomes a place to hide when relationships are too painful to face.
Fat helps to cushion emotional isolation. Unfortunately, it also worsens it, when what we really need is emotional connection.
What other roles does fat play? Could it be a matter of taking control, an act of defiance, even an act of self-preservation? And are we going to dismiss genetic predisposition, along with the quality of the foods that we routinely consume?

Fat is not inherently "good or bad," and "fat" is frequently in the eye of the beholder. I was heavy after I had my two children. It took time to lose the weight, and when I was overweight, I felt worthless. In hindsight, I'm sure I brought those feelings into the dynamics of my marriage.
Marital Fat, Divorce Diet
This week's discussion at the Huffington Post continues – an unguarded conversation on marriage and divorce, the marital bed, expectations regarding sex, and over and over again – the F word.
Fat.
Men complaining that women get fat after they marry. And stay that way. Men complaining that when they divorce, women pay attention to their looks again, and lose weight. Men who assume that the reasons are because the "fat wife" didn't want her husband; once back on the dating market, she fixes herself up and moves on with a vengeance.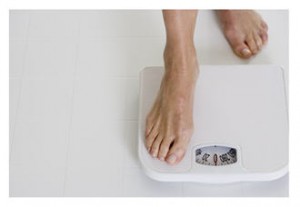 Maybe this is the case for some, but surely not the case for all.
Divorce is often so stressful that no matter what you eat (if you can eat), it goes right through you. Thus, the arrival of the "Divorce Diet" – as pounds come off with little effort.
So what is the real story behind the marital fat? Why do some women stay overweight after babies hit preschool and for years after? Might resentment play a role, if the woman feels like she's having to do it all? Is the excess weight an unconscious act of defiance, or a manifestation of distance she feels in her relationship? Is it as simple as the fact that there's no time to exercise, or take care of her own eating habits? What about midlife, when the body naturally changes?
I don't pretend to have all the answers, but nor do I believe that fat is a simple marital issue – with or without the associations to motherhood.
Big Women, Changing Standards

The standard of beauty 50 years ago was Marilyn Monroe. By today's standards – a "full figured woman" or to some, a fat one.
Enter Twiggy in the 60s, and Kate Moss in the 90s. Those who prefer women with some meat on their bones often have to pretend otherwise.
The women themselves? In white America – they're often scorned or simply dismissed. In African American culture? A whole other story.
Moreover, the assumption that one is automatically unhappy if fat is false. I have certainly known big beautiful women who are exactly that – larger sized, gorgeous, self-confident, and sexy. They ooze comfort with themselves, and they don't lack for a shortage of suitors.
So what do we do about Fat America when it comes to health issues? What do we do about our preoccupation with body size and shape when it comes to our women especially, and its role in our most intimate relationships?
Are you fat?
There is health, and there is fashion. There is obesity, and there is fat.
I've been fat, I've been thin, I've been "just right" – for me.
There are days, even as a size 4, when in my head I remain the pudgy child, the fat woman after pregnancy, the daughter of an obese mother – witnessing her pain, her failed diets, and her isolation by self-anesthetizing in the hope that life wouldn't hurt so much.
Fat is more than genetics and behavior. Fat is a feminist issue, a relationship issue, a sexual issue, a political issue, a cultural issue. It is a human concern – and one we need to discuss with more care and specificity – not assumptions, and not dismissal.


*See Salary.com

You May Also Enjoy