Are you fat?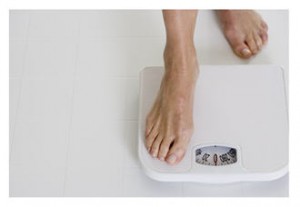 Oh, I'm not talking about five or ten pounds. I'm not talking about feeling fat – which is another issue altogether. I mean getting on a scale, trying on your clothes, looking in the mirror – and facing it – excess weight for your stature, body type, age and sex.
Worse – are you obese?
According to recently released statistics on obesity by state, the South continues to lead the way in alarming rates of obesity.
Weight, Appearance, Health
I would find it hard to dispute that Americans have been obsessed with weight and appearance for more than a generation. But for all the focus on health and fitness, we seem to be moving in the opposite direction.
Twenty years ago, "there wasn't a single state that had an obesity rate above 15 percent, and now every state is above that," said Jeff Levi, executive director of Trust for America's Health, which compiled the report.
Mr. Levi continues:
"We have seen a dramatic shift over a generation… This isn't just about how much people weigh, but it has to do with serious health problems like diabetes and hypertension. These are the things that are driving health care costs."
Concern for the eating habits of our children requires that we educate ourselves about nutrition, and that we be able to afford good nutrition – some of which may be within grasp even on restricted budgets.
Within grasp if we know what we're doing, that is – and, if we have access, which raises other issues.
The cited reports include frightening trends. Among them:
More than 1/3 of American children are now overweight or obese
Only one state has an obesity rate below 20% (Colorado, at 19.8%)
Prevalence of obesity varies with education and income
Obesity Factors: What's Missing In This Picture?
And that mention of correlation between education / income and obesity is the only significant reference that might lead us to consider the socioeconomic factors, although Mr. Levi says:
We have reconstructed our lives so that we don't build in physical activity. We have neighborhoods and communities that are food deserts, where the only food you can find is unhealthy fast food.
That's all well and good, but where are the related figures on these devastating eating behaviors and unemployment? Hello?
And how might we contribute to changing the nutritional landscape – for ourselves, our families, and our communities?
How can we do a better job of making healthy and affordable choices available where the "food desert" exists?
How can corporate responsibility be encouraged – shamed into action if necessary – when it comes to those food providers who could potentially offer cost-effective options that can be mass produced/distributed and not unhealthy?
If I sound miffed, or more specifically, dismayed, I am.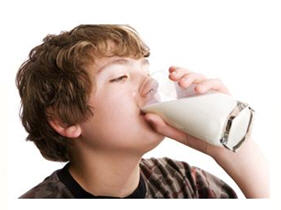 It's one thing to address issues of influences on weight and self-esteem – for children and young women (in particular). But what if we're creating new generations of nutritionally ignorant adults and there are options and opportunities for improvement? Don't we have a responsibility to seek alternatives and recommend action plans if we can? To make this a priority?
One out of three kids and teens – obese or overweight. That scares the hell out of me. Doesn't it scare you?
Food Budget Realities
My household is on an increasingly tight budget, which of course includes food. And teenagers eat. They need to eat. We all need to eat well in order to function properly. It's that simple.
Recently, I've been trying diligently to feed my family on highly nutritional foods, and more frequently, organic where possible. In other words, when the price is the same or less. On our current "austerity plan," that necessitates lower cost overall without sacrificing nutritional value. With a new $34 pressure cooker, in these past few weeks I've been able to create meals fast – using quality (unprocessed) ingredients that are not more expensive.
Already, I have recovered the pressure cooker cost two times over, while producing delicious and filling meals. Many, for $8 or less, feeding three. In other words, I'm saving dollars, and we're eating better.
No, I'm not proposing the pressure cooker as some magic solution to all our cultural nutritional ills. But I am saying that sometimes simple ideas can save time and money. Knowledge can point us toward better choices. Even in troubled economic times we may be able to exercise more options than we realize.
Also quoted in the obesity article is Connecticut dietitian Samantha Heller, who indicates that parents and caregivers make 75% of the decisions regarding what our children eat. This hardly comes as a surprise, considering day care, school lunches, and of course, grocery shopping typically done by mothers. Clearly, education is essential.
Person-to-person education, if need be?
Heller says:
Overall, I am hopeful that the report will help motivate food companies, local and state governments, schools and communities to generate a good head of steam to help stem the tide of childhood obesity.
Put Your Money Where Your Mouth Is – Literally
If knowledge is key, it isn't sufficient. Knowledge requires action. That head of steam – which just may involve a head of cabbage (about 99 cents and can feed a family of four). Perhaps it's time for us to speak out? To use social media?
To encourage another aspect of a critical call to action – that "we're mad as hell and not going to take it anymore?"
Is this one more topic for One Million Pissed Off Women (OMPOW) – and the men who love us – so we can do better by our next generations?
Aren't you concerned about this gargantuan problem?
Are you facing it in your household?
Are you convinced that you cannot afford to feed yourself in a healthy way?
Isn't healthy eating vital to us as we age as well?
How do we voice our feelings to food providers, to government, and offer alternatives?
What can we each do, as individuals, as parents, as members of our communities – to help?
You May Also Enjoy