Posts écrits en français.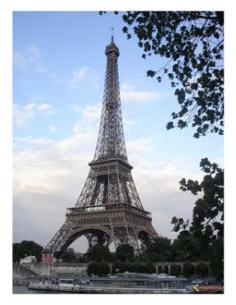 About France, about my experience of the French, and my enjoyment of their humor, their style, their passion, and their gorgeous language. Et j'espère, sans fautes…
Novacarta : Y a-t-il une différence entre votre famille et une autre ?
Sexualité américaine, Politique de la Droite, et Disponibilité de Canards Vibrants
Learn Passé Composé. Yes You Can!
La Vivacité (Et Comment Rester Jeune et Espiègle)
Bien dans sa peau, bien dans sa tête
Facebook : Efficace dans la vie romantique ?
La foi, le rêve, et tout le reste
Serena Williams a-t-elle menacé la juge de ligne ?
Du vin pour une vie sexuelle plus épanouie ?
Christian Louboutin – pourriez-vous m'adopter ?
Image source: Visoterra.com / Tour Eiffel Premier Voyage de Billou