When addressing the issue of starting over when we're over 50, we often consider relocation in light of personal taste, desired lifestyle, and finances — both affordability and earning options. But in middle age, the factors involved in where and how to make a fresh start are much more numerous, especially after divorce or widowhood. And they are particularly challenging.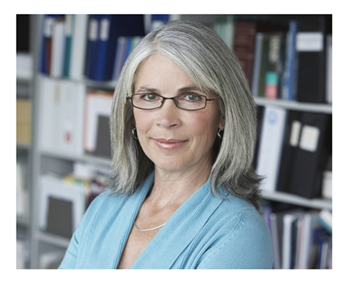 The enormity of starting over after age 50 can seem overwhelming. Typically, you're dealing with more complex issues and more "baggage" than when you're younger, and realistically, facing cultural bias as well. You're navigating matters of health, career, education, extended family, and perhaps desire for a partner a second (or third) time around…
It's no wonder that any of us in this position might say "Where do I begin?"
50+ Is a Mixed Bag
Starting over at 50 or older is no small undertaking. And that includes taking on the challenges of making new friends over 50; adjusting to a marital status change (for example) with both obstacles and opportunities; beginning a new career, of necessity or design; or plunging into an altogether new set of adventures by relocating – whatever your reasons for doing so.
Here is an excerpted recent comment on the issue of starting over, from a reader by the name of Michelle:
… I'm 50 yrs old and [a] single parent of a 17 yr old… I am currently staying with my widowed mother. I don't like my living situation and I plan to move in 2 yrs after my son finishes his 2 yrs at comm college… I don't have a good job now, it's a clerical job at a hospital. If I could I would move out now, but I don't have the money. I am looking for training in a new career field, but I don't know where to start. All I know is I can barely survive on what I make now. (My hours were cut twice!!), I have to get some kind of specialized training… feel alone… any advice is appreciated.
How many of us have been here in some way – or all ways? Who would like to jump in with their experience, ideas, or suggestions? Who can contribute to input on relocating over 50, and how to prepare in terms of jobs and logistics?
50 Years Old: What Does it Really Mean?
In our youth-obsessed country, age 50 seems to be a sort of trigger. When you hit the fifties as an age bracket, you may feel as if you're dropping off the earth.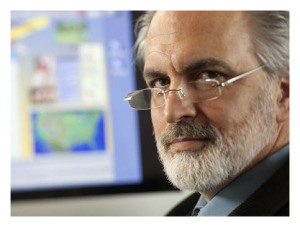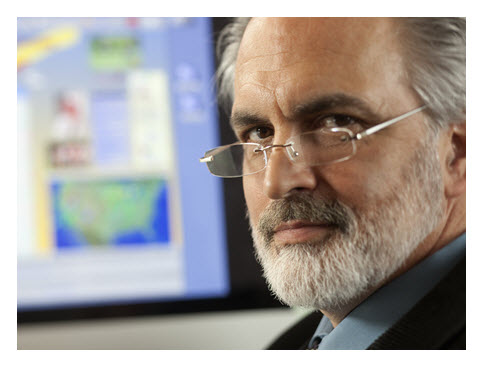 If you're in a good relationship or marriage and you don't need the online dating world, then you haven't experienced the dating-and-mating conundrum that is fifty-something prejudice.
If you're successfully self-employed, if you're secure in a position, if you're financially independent or supported by a spouse, you haven't yet (and possibly won't) feel the traditional career options closing in.
That's a lot of if's, don't you think?
As for health, there are no magical guarantees against accident or illness at any age. Many enter their 50s feeling strong and well. But the likelihood that time will take a gradual toll on the body is higher as we get older, naturally. That deserves consideration – whether we're "starting over" or not.
Education and training? Let's not confuse the two. Both are options at any age; their purpose, focus and costs will certainly vary; financing either may be the tricky part but the benefits (and pleasure), great.
Age 50: Spin All You Want, but the Stigma Is Real
For all the hyper-cheerful spin we see around the web on "50 is the new 40" (and sometimes "60 is the new 40"), not to mention how "fabulous" the 50s are, the reality is that aging stigma still persists. We all practice it to some degree (whether we wish to or not), though in different ways and with regard to different ages.
For many, 50 is the point at which we perceive (or imagine) someone to be "old" – certainly on paper.
But how old is too old for starting over? How old is too old for remaking a career? How old is too old for flying one's own nest? How old is too old for becoming financially secure?
How do you start over at 50? Shouldn't you combine a "can do" attitude with realistic expectations?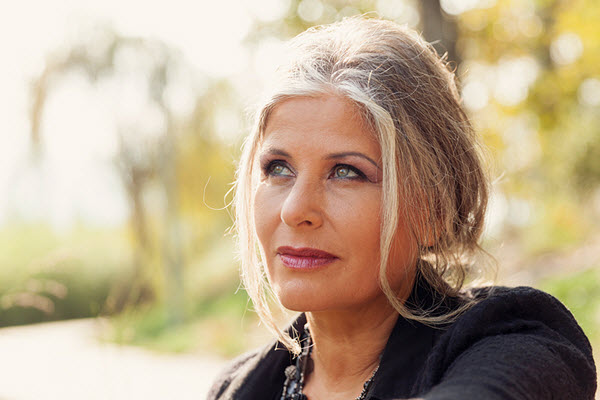 This article from The New York Times takes the realism approach. In "
Over 50 and Under No Illusions
," we are reminded that many hitting middle-age find themselves here:
… Too young to retire, too old to start over. Or at least that's the line… Almost overnight, skills honed over a lifetime seem tired, passé. Twenty- and thirty-somethings will gladly do the work you used to do, and probably for less money… Many people are so disheartened that they've simply stopped looking for work.

For millions of Americans over 50, this isn't a bad dream — it's grim reality. The recession and its aftermath have hit older workers especially hard. People 55 to 64 — an age range when many start to dream of kicking back — are having a particularly hard time finding new jobs.
New Career at 50, 55, 58… Impossible Dream?
So. Does the article above send us spiraling down into resigned acceptance and depression? Should the reader who commented throw her arms up in the air and accept "barely surviving" while living with her widowed mother?
What kind of work can you get at 50 or 55 or older? Is the sky the limit if you're healthy, a go-getter, and lucky? Or are there practical constraints no matter what?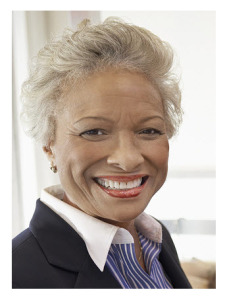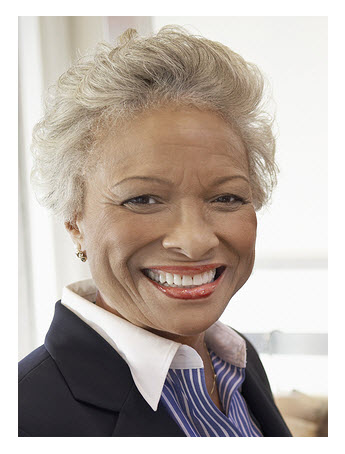 The Times article goes on to offer examples of individuals who retooled, took chances, relocated, and ultimately found new and financially viable careers. But the examples don't pertain to most of us, though the importance of networking, determination, taking risk and "a bit of luck" certother advisers what if you don't have a network? How do you create it? What if you know you need new skills? How do you decide what they are? What if you're willing to relocate, how do you choose a new city or region?
As Michelle asks: Where to begin?
Naturally, if you can afford it, a career coach, life coach or other advisers can guide you toward some answers. If you go this route, be sure to verify credentials and experience, and check references. All "coaches" are most certainly not created equal!
Do keep in mind that friends and acquaintances can be more helpful than you realize. Be open to their suggestions, their observations of your skills, and don't be shy about enlisting them to assist in building a network. Most of us get jobs (or work) through personal connections; in my experience, the older we get the more important it is to realize this.
New Careers After Age 50
This article on MSN Money, "10 New Careers After Age 50," points out the advantageous qualities of a mature employee, including reliability and wisdom. Among the fields suggested are:
coaching (which certainly uses your professional and life experience)
health care-related (a growth area, adding millions of jobs)
assisted living/eldercare (again, much needed with our aging population)
tour guide! (Why not?)
providing home care
Other suggestions appear as well, some of which make sense if you are already in the profession. Others, in my opinion, make little sense at all. And of course, your physical and emotional fitness for certain occupations must be considered.
That said, 'tour guide' is thinking outside the box. And the emphasis here may well be on using your experience, your vitality, your interpersonal skills developed over a lifetime, and also your curiosity.

Stop by here for more detail and expert tips (2015) on
reinventing your career after 50
.
Specifics When Reinvention Is Overwhelming
Are these suggestions and others like them useful?
I would say yes, in a limited fashion, keeping in mind the note above regarding your fitness for these (or other) jobs. Also critical — how much you will earn and if it is enough.
So how do we tangibly begin when the prospect of reinvention is overwhelming? When money is already scarce? When we feel drained, demoralized by looking for work with no success, and alone?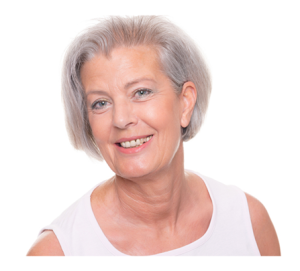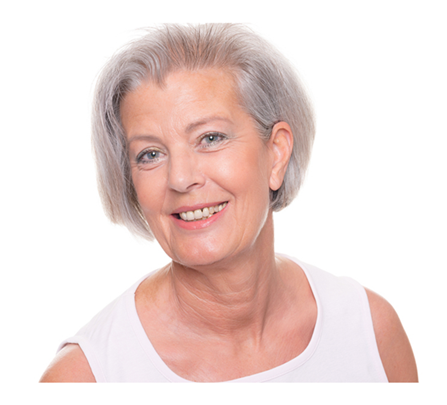 Michelle's situation is not uncommon: job cut back, dwindling funds, a single mother not quite "free," an elder parent, and yes, over the magic number "50" at which bias in our society is prevalent and, especially for women, looks, energy, and perception by others will be very important in securing work.
I wish I didn't have to state what I just did, and I would happily entertain an opposing view from both men and women, but anyone who is not working a home-based job knows this to be reality.
So here are thoughts I have when it comes to where to begin as you consider starting over. I welcome your comments and recommendations – for Michelle, and for the rest of us.
Reinvention, Relocation: Lists and Planning
Incidentally, before you begin, it's helpful to clearly identify what you want to achieve through your reinvention. It may be as "simple" as finding a job and keeping a roof over your head, leaving behind a location where you feel stagnant or you've experienced loss, or finding meaning after divorce and Empty Nest. And if you're having trouble with this step, try this: "I want to start over because ___________" and then fill in the blank.
Personally, I like the unimposing nature of making simple lists. A plan can come later, but a list encourages self-examination, a bit of dreaming, development of pros and cons, and maybe a healthy dose of "why not."  My own approach would include the following.
Make a practical, realistic "wishlist" to begin: The environments you like (office, museum, outdoors/indoors), the people you enjoy, your ideal working conditions, what you know you're good at, what interests you… the "you" that you envision in your ideal scenario.
Note that if you are looking for a "career," that's different from looking for a decent-paying job with compensation that allows you to live. I make the distinction because the timeframe, compromises, and investment may be different on the former versus the latter.
For specific fields, search the Internet for the term + "training." Don't forget to check out reviews and results on any promises on your investment. Consider volunteer experience if that is economically feasible.
Make a list of constraints: Health-related considerations; financial obligations; availability of funds to pay for education, training, or relocation; and include the need to get a car if applicable.
List familial considerations. For example, Michelle has an elder parent and a teenage son. Will she really be able to move in two years? She is considering Arizona with her son at that time. Is this emotionally and logistically feasible?
Consider housing options – house versus condo or apartment, the need to accommodate a young adult or aging parent, the need for an elevator or ramp, preference for one-story living, building or on-site services; take into account future needs if possible.
If relocation is an option, target locations and start asking questions. (Michelle's comment here shows she's doing exactly that.) Get input from real people who have lived in the locations you are considering.
Target online or "real life" communities in order to network. When looking at new fields for work, this should include job boards and discussion groups, and I would also recommend local or online training options. Most of us get jobs from connections. Remember that.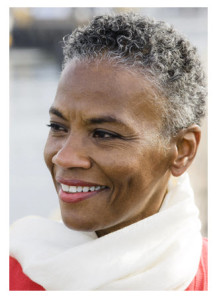 These are items I've come up with off the top of my head. I would add this: Ask questions, consider unusual options, and yes – as indicated by the referenced articles – think outside the box – dog walking, house sitting, virtual customer service.
Making a Plan A, Plan B, Plan C…
None of us knows what will happen when we head out in a new direction. I'm a believer in planning, but recognize there are always unknowns and a great deal outside our control. This is all the more reason that we need contingency plans – backups for what we have in mind.
Here, I think it's important to ask oneself pointed questions. They might include:
If not my "first choice" for relocation, what other areas would suit me now and as I grow older? (For this subject, I suggest this discussion specific to over 50 relocation.)
Job first or relocate first? (I recommend researching the job market in both existing skill sets and desired careers/skill sets for the areas under consideration.)
If I target new skills to make myself a better candidate for a new position, do those jobs exist in the locations I'm considering? Can I acquire the skills / experience before I make a move?
Do I have experience already that I'm not viewing as a transferable set of marketable skills? (Single parenting involves far more managerial, organizational, and interpersonal skills than many realize.)
Do I know the amount of money it will take to put my plan(s) in action? Am I being realistic in estimating both expenses to do so and gains on the other end?
Are there communal living arrangements when starting over that would save on expenses and provide built-in "friends?"
What's my fallback if Plan A doesn't come through? People? Savings? Interim or additional earning possibilities? Another location?
Do I have skills that could be packaged up into a home-based job?
What are my Plan B, Plan C, and Plan D alternate locations and options?
Again, these are initial questions I would ask myself, and certainly not an exhaustive list.

For more on the issue of deciding
where
to relocate, visit
To Move or Not to Move, That Is (Not) the (Only) Question
.
Imagining the Future Over Age 50
In the past decade (since divorce and an unanticipated exit from the traditional corporate world), I've found myself repeatedly "starting over" –  a sort of process that felt like I was perpetually starting over at starting over. Even considering it can be frustrating and exhausting.
While divorce (or widowhood) is not the only reason women (especially) find they are starting over, when the end of a marriage is unplanned, depending on circumstances, it may trigger a series of events that land them in restart territory.
For me, the process of starting over was not an explicit choice, but rather a matter of survival, and more than once. In each instance, the experience has required keeping my spirits up, enlisting the emotional support of friends, reaching out through reading and writing, as well as expanding my skill set and knowledge as part of my everyday life. That life includes maintaining a state of "readiness" for new endeavors. This can be exciting. It's also stressful.
When planning for a major new undertaking (like career or relocation), I find it useful to imagine life in five years' time, and if at all possible, the framework for life far beyond that. This is especially critical if we're no longer spring chickens… In other words, those all important relocation factors as we grow older.
On a more personal note, a relationship can provide wonderful benefits, not the least of which is no longer feeling like you're in it alone. On the other hand, you may find you're facing new constraints: the other person's children and parents, his or her location preferences, his or her financial needs or constraints, and similarly, your partner's job opportunities, job viability, and health considerations.
Imagining your future over the age of 50 now includes imagining his or her future, and repercussions for extended family.
Paris, Anyone?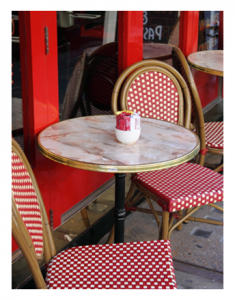 Strangely, or it seems strange to me now, for many years I was convinced that once both of my children flew off to college, I would feel "free" to relocate precisely where and how I wished. For me, the dream was always Paris – not far-fetched considering I have friends there, I've lived there before, and I have a variety of competencies that theoretically would permit me to do it again.
However, here's what I didn't expect to happen: the recession, affecting earning opportunities as well as real estate values; how important it would be for my sons to have a place to call "home;" fatigue that would make the prospect of starting over that much more daunting; a relationship that is lovely, yet ties me to where I am in ways I didn't anticipate.
In other words, we can stay as physically, emotionally, and mentally agile as possible, but there's much we can't predict, so adaptability and resilience are critical. Likewise, a willingness to take a fresh look at where we are and what we want as needs and circumstances continue to change.
Sharing and Caring Communities
I know what it is to be where Michelle finds herself. It's frightening to be in a position of barely getting by, and it's dreadful to feel alone and overwhelmed. I also know what it is to be faced with what we love to term "reinvention," which I like to think of as perpetual honing of who we are, and the skills and knowledge we are acquiring.
But remember: Starting over for many isn't a choice. It's a matter of the most basic survival. It may not be easy; it is possible, but let's not underestimate the enormous work involved.
What can help, in my opinion?
Community — at any age and whatever our situation — allows us to examine what we may consider, to consider what we never have before, to learn from the experience of others, and to share our concerns and ideas.
Starting over after 50?
For many of us, as our children grow up and our focus shifts, we may find ourselves with a narrowed universe of contacts. I venture to say this may be truer for single mothers. It's certainly true for many of us who are no longer in the "traditional" workforce. And this is what makes social media potentially so helpful, as it can offer opportunities to share online – through Facebook groups, blogs, and other communities, though I caution that we need to exercise care in what we say and with whom.
Still, I hope you will provide your thoughts on this matter and with specifics. Michelle and many others, I'm certain, would benefit.
For more on the issues in this complex topic and ongoing discussion, see the "starting over" series here.
If you would like to share details of your story — concerns, special challenges, questions, suggestions and successes — or connect with others in related conversation, please email startingover50plus @ gmail.com.
You May Also Enjoy