A half dozen slim teenage girls were expressing hatred for their bodies, and I was reminded how easily eating disorders are born and sustained, and how deep-seated self-image issues remain. Worse, this was a scene taking place on a Danish television series, whereas many of us think of female eating disorders and body distortion as being largely a North American issue.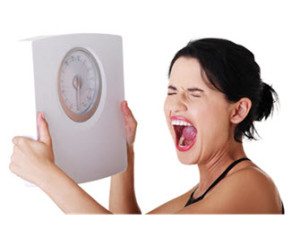 In watching a recent episode of Danish import, Rita, I was struck by the disordered thinking of skinny girls with "fat heads" and the extent to which such damaging views eat away at a full life — not just during adolescence.
This episode of Rita, a series about a free-spirited single mother who is a teacher, involves one of her colleagues, Hjørdis, who is a slightly overweight young woman who was made fun of when she was a teen, for being different and for being chubby.
As the plot proceeds, Hjørdis tries to encourage her class to shower after gym, and they refuse. They dislike their bodies. They are unwilling to reveal them in front of each other. (How familiar is this to some of us? Don't we remember these same feelings and fears of insecurity, even if 20, 30, or 40 years ago?)
To hear them talk about their hips, their thighs, their calves, their knees… it is, frankly, shocking. They don't simply feel "fat;" they seem to want nothing more than to visit a plastic surgeon and change this, that and everything to resemble what they see in the media.
In relentlessly harping on them to take a shower in the locker room — all of them would see each other and hopefully shed their shame — their teacher peels off her clothes and resolutely advocates for the body as it is — beautiful and amazing. The girls see her bravery and follow suit.
Separating Mind and Body… to Get Through the Day?
How many of us successfully separate body from mind in order not to feel the pain of our insecurities about how we look, or how we think we look? In other words, we try to distance ourselves from the sensation of "not good enough" – or so we believe ourselves to be — with or without specific denigration of our thighs, our asses, our upper arms, our lack of six-pack abs. How many of us separate mind and body in order to eat the next gooey thing, and another, and another?
Of course, when we feel like we aren't good enough or we don't appear to be good enough, confidence takes a tumble. It's difficult to be successful at much of anything when you're confidence is lagging.
I plead guilty to this same phenomenon, this same slippery slope, this same sorry state of affairs in which so many years of my life revolved around all that I was "not." And that "not" was largely about weight and appearance.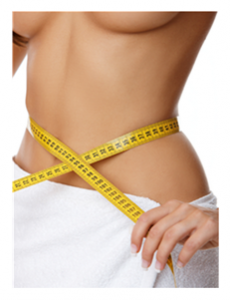 Even at my skinniest some years back, all I could do was focus on the parts that were still "wrong," all the while recognizing that maybe, just maybe, I wasn't seeing myself clearly. Over the years, with the worst of my lifelong roller coaster behind me, I nonetheless suffer (though less) when I find myself up a size (or four pounds), and I am fighting depression when 10 or 12 pounds puts me out of most of my clothes, because that amount equates to three sizes.
Then I must force myself to look in the mirror,  to ignore the adolescent girl in me who wants to weep, and to shoo away the critical adult voices from the past that point a finger and judge, as if intending to crush my spirit.
I must fight to find my way to perspective that says "Okay, not skinny but healthy, and all things considered, not too bad." Wouldn't it be better if I had more days when I could muster "pretty good?"
Of course, that's easier said than done, and a matter of personal circumstances as well as conditioning, experience, and overall perspective as to what is going on in our lives. When you complicate matters with the visible impacts of aging (and the fear that many women have of losing their looks and growing old alone), weight gain takes on even more dramatic proportions, and of course, leads to dangerous dieting behaviors. And the sense of growing smaller — even as we grow larger — is dismal, to say the least.
French Women, French Fat?
When I was in France recently, and it had been a number of years since my last trip, I did note that there were more overweight women than before. Certainly not as many as in the US, but more, all the same.
The reality that French women fear fat (as do Americans) was certainly present, but so were McDonalds, Subways, KFCs and far more "fast food" restaurants than I had imagined. Add to that "métro-boulot-dodo" – get up, go to work, sleep – the lifestyle we've been living here for too long, and no doubt the bad habits we have exported have been creeping into the French lifestyle for a number of years.
Still, there were far more women who were of a normal size. Not super skinny, but variations in shape and height and weight, all of which I would consider "normal."
So just how widespread is this problem, and must we battle it throughout our lives?
According to WebMD, teen eating disorders remain a serious concern:
… One study a few years ago found that 36% of adolescent girls – more than one out of every three — believed they were overweight while 59% were trying to lose weight… More than 90% of people with an eating disorder are girls. Teenage boys, though, also have body image concerns.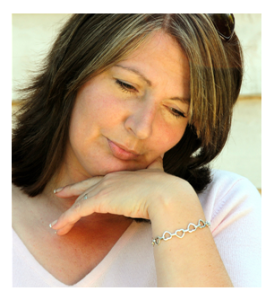 Adult women are hardly immune.
Raise your hand if you periodically suffer body image distortion issues, and slip into erratic or extreme eating patterns as a result.
Raise your hand if you turn to cosmetic surgery or dream of doing so in order to reshape your body into something you believe is more desirable.
Raise your hand if you don't get naked, even with the one you love.
Women 50 and Over Are Not Immune
In 2012, Women's Health reported on the scary rise of adult eating disorders, pointing out the swelling numbers of women in their 20s, 30s, and 40s who are suffering some sort of eating disorder.
National Eating Disorders addresses the issue in women over 50 with statistics that are alarming, but not surprising. They underscore the reality that preoccupation with what we eat (and eating disorders) are not the province of the very young.
… there is no age limitation to disordered eating…. [survey data shows] eating disorder symptoms in 13% of women 50 and above over the past five years, with over 70% reporting they were attempting to lose weight… 62% of women felt their weight or shape had a negative impact on their life.
I confess, I find myself to be part of that 62%. Are you?
For years, I struggled with weight and eating; I was fat, I was thin, I was everything in between. Eventually, I settled at a good, healthy size and the dramas seemed to fall away. But as weight creeps up in middle years, as my work life is far more sedentary than ever before, the "usual" ways to lose weight and feel comfortable don't seem to be working.
As the Women's Health article so wisely notes:
On any given day, nearly 40 percent of American women are on a diet. The weight-worry gun is loaded early: By the time they reach age 10, 80 percent of girls fret that they're fat.
And I can't help but believe they — we — hang on to these harmful feelings for decades, if not for life.
This brings me full circle to the episode of Danish television that I watched, as a classroom of bright, slim adolescent girls hated on their own bodies.
How do we undo this wasteful, damaging, and snowballing process? And should we once again call for women to "get naked" — after life has taken a bit of a toll — in order to desensitize, and to appreciate that we are "normal?"
You May Also Enjoy