It's a phenomenon that seems counterintuitive: You drop a ton and your friends drop you. Shouldn't they be happy that you finally lost weight?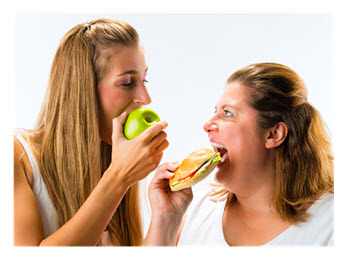 Why is it that friends you expect to be thrilled for you, proud even, take distance when you clean up your eating, your exercise routine, and you can fit the clothes you haven't worn in 10 years?
And what about the responses of more intimate partners?
We hear a good deal about women who self-sabotage when it comes to their healthy habits, which undermines their confidence and the progress they may have made. We talk less about the spouses and boyfriends who may have a hand in the equation; we think a husband would like us thinner and perhaps he does. Then again, if we lose weight, he may feel threatened or worry about other men.
Weight Loss Stigma?
We know that fat prejudice exists, and yet weight loss doesn't come without its own stigma.
Body shape and size is a battleground for social agendas. Moreover, stereotypes persist concerning behavior and character: if you're fat, you must eat too much; if you're fat, you must not exercise; if you're fat, you must be undisciplined.
Add to this formula: when you're fat, the whole world can see it, and feels free to comment.
Isn't it easier to sneak a smoke, a drink, or your non-food anesthesia of choice?
And that question, I fully realize, doesn't acknowledge the issues around genetic predisposition for some to be heavier than others, or the realities of post-menopausal poundage that stubbornly clings to a woman's frame.
Is there an answer to this dilemma? Is it to lose weight slowly, which is generally the healthier path?
Why Do You Lose Friends When You Lose Weight?
This article at The Telegraph (UK) suggests that every group of friends has a "fat one" – the kid you make fun of, the kid who seems to take it, the kid everyone else uses to feel better about themselves.
In "Why Your Friends Don't Want You to Lose Weight," Craig Morris poses the question from the fat kid's viewpoint:
So what happens when you decide to lose weight and decide you no longer want to be that person?
Clearly, a supportive group of friends makes it easier to stick to your healthy routines and to feel good about your progress. Then again, as you transform in positive ways, the nature of your relationships invariably shifts. Your esteem increases, you get more attention, and you may lean on group approval less.
In addition, group behavior may be disrupted around food, drink and general partying, as Mr. Morris explains:
… a positive change in behaviour for one member of the group can serve to highlight the extravagant behaviour of the rest.
Suddenly, comparisons to "the fat guy" (or girl) are looking a lot less rosy.
Big Weight Loss, Big Adjustments
Fitness Magazine offers a first person account from a woman who openly admits that she "hated her friend for losing weight." In this story, the weight loss was substantial – 100 pounds.  Marjorie Preston describes her experience with a close friend and their years of going through "thick and thin" together. Both were overweight, both were yo-yo dieters, but at 185 pounds, Marjorie could feel good about herself next to her friend who weighed in at 260.
She writes:
… She was obese; I was merely overweight… I took comfort in the fact that for once, I wasn't "the fat one."
When her friend undergoes a transformation following gastric bypass surgery, she can't seem to be happy for her. Instead, she is jealous and resentful. Eventually, she faces her own demons:
Since childhood, I'd believed I was inferior to anyone who was prettier or thinner. Comparing myself to obese Val made me feel good; next to thin Val, l felt terrible.
Realizing she based her self-esteem on comparison to others, Marjorie begins the journey of changing her attitudes and her lifestyle, rather than going on another diet.
Partners Who Sabotage Weight Loss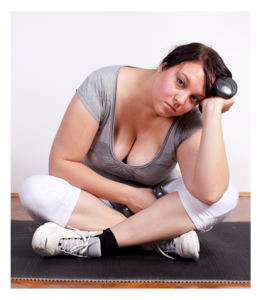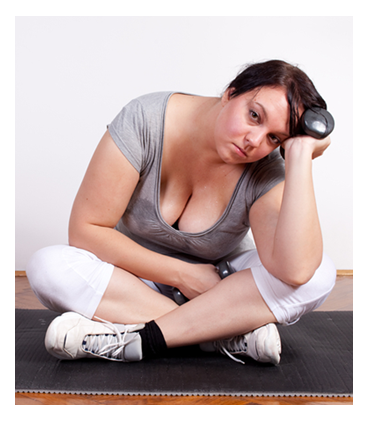 For most of her life, my mother was obese. While my father never sabotaged her attempts to lose weight and he praised her as she did, within a year of losing 100 pounds in her forties, she began to put the weight back on. Whatever expectations she had for how her life would change simply didn't materialize. Moreover, the critical inner work to change herself was never undertaken.
As for my years of battling the bulge, my ex was never unkind when my weight was significantly higher after bearing children. But I was constantly dieting (and failing). I was uncomfortable in my own skin. I was increasingly insecure (and thus more malleable?). Although he didn't sabotage in any way, nor would he spend time at home to give me a break, or exercise with me when I asked.
I recognize there was no agenda in any of this, only a continuation of (his) life as usual.
That said, on occasion there have been men in my life, themselves in need of losing a few pounds, who would amiably undermine my efforts to walk the dietary straight and narrow. Were they unconsciously assuring company in their own status quo?
Must Success Mean We Lose Our Friends?
Are there larger issues at play here? Issues to do with the insecurities of others? Is the disintegration of friendship inevitable with any significant success? Is losing friends over weight loss any different than losing friends when you make a pile of money on an investment, or hit the jackpot at an exciting new job, or find yourself blissfully happy in a second marriage?
It's only natural for distance to develop when lives diverge. For example, if you're immersed in parenting duties you live a different rhythm from friends dedicated to career alone. The commonalities on which friendship is based are diminished.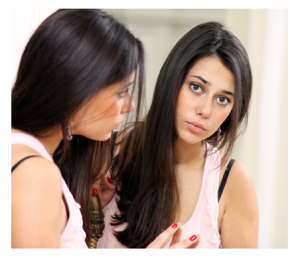 In the case of success, however – or perceived success – it can threaten the foundations of our core relationships, and not just friends, but family as well. This may be the result of jealousy, a shift in power or attention that makes others uncomfortable, or something as simple and complex as change in us as a result of our success.
Life Change May Mean Making New Friends
When you appear to transform in positive ways, especially from the outside looking in, it incites jealousy in those who are themselves less secure. If the change results in greater confidence and more opportunities, the friendship dynamic is likely to shift.
With time, everyone may adjust. Or, friendships falter.
I have also experienced this phenomenon with regard to changes in marital status. I was accepted into certain crowds when married, and quasi-banished once I was divorced. This situation was even more pronounced as the "Divorce Diet" left me considerably thinner.
I was perceived as more free to do as I pleased, and more likely to be noticed in a group. I suppose some might observe that I was potentially a "threat," but anyone who actually knew me would realize that was ridiculous. And whatever was going on inside – turmoil, in fact – was never even considered.
As the dust settled over the years, one friend remained true and I was immeasurably grateful. As for the others, I chose to see the glass half full, facing the promise of new friends to discover – friends with whom the base line for the relationship would be brand new.
You May Also Enjoy