I don't believe in making over your spouse, your fiancé, your life partner. I also don't believe in responding to any questions that suggest a makeover is in order – or a diet.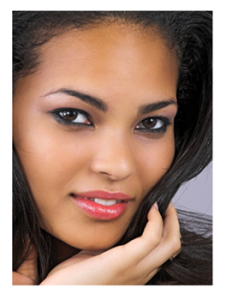 And thus I field the following question and participate in the scene that ensues:
"Do I look fat in this?" he asks. He's standing in front of me in a red turtleneck.
I stifle the chuckle. Now I know why men shake their heads and roll their eyes when women ask this question, and so earnestly.
The "Do I Look Fat" Question
"I think I've lost some weight," he says. Then he adds, "But maybe it's an illusion."
Did the man in my life just catch me smirking?
"I love you just the way you are," I say, and I see him rolling his eyes.
"You must want chocolate, right?"
I laugh. I nod. He knows me too well.
"M&Ms. Plain and peanut," I say sweetly, as he heads out the door on errands and I hope, no… I'm certain… he'll return with something to fulfill my request.
Now about that "fat" question. How many of us – the women – have asked it, or some variation? Why are we planting this idea in a partner's head when he or she may think we're delicious as we are? Why do we feel "less than" when we think we're fat? Why do we say these words in front of our children, passing along the message that we aren't good enough and "fat" has something to do with it?
And how did it happen that men are feeling insecure about their bodies, or have they always?
Lately, I've been on and off the bandwagon when it comes to paying attention to what I eat – foiled by cold and rain and work… Excuses, you say?
True that, and I know it.
Take Me To Your Leader… (Mars)
Suffice it to say, I eat my healthy veggies and my homemade soups, but when I want chocolate, well… I want chocolate.
I crave Reeses. Mars bars. M&Ms. Or the glorious stuff – preferably from Belgium.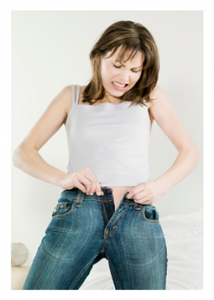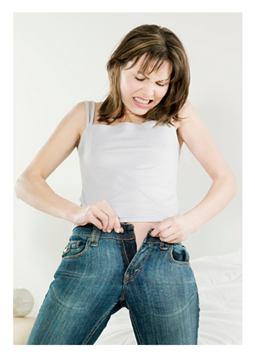 The man in my life does not attempt to refashion my shape or my style, or my periodic craving for the dark goddess of my dreams… chocolate.
So while I always try to dress the part – in other words, wearing what is appropriate for whatever I'm doing – I deal with the periodic annoyance of going up and down three or four pounds, especially this time of year. And I judge by my jeans and in general, by how I feel… and how I feel about myself. And I don't comment when he asks if he looks fat. Nor do I ever pose that question.
I've been in relationships where men have tried to make me someone I am not – in terms of behavior or style – and it's demoralizing, galling even, though it may start out lightly and proceed so gradually that you barely notice it's taking place.
This is not the same phenomenon as someone trying to calmly discuss issues of health, attitude, or actions – without judgment – that may ultimately lead to a change that we, ourselves, wish to undertake.
Style Makeover for Your Mate
I confess, in the earliest years of my marriage, I "styled" my husband's wardrobe. At the time, he was still early in his career and wearing clothing that wasn't appropriate. He had the ideal physique to fit everything off the rack, he liked my rather classic taste, and I also picked up the tab. He was more than happy to be the recipient of the wardrobe updates I provided.
But I wasn't trying to remake the man. That wasn't my style, and I don't believe we can change other people.
However, once upon a time, I had a good friend who was the ultimate Pygmalion. He couldn't seem to stop himself from trying to make over the women he dated, and naturally, he fell more deeply in love with them the more he gently shaped their style into what he perceived as attractive. Also in the mix: He furnished an ongoing cultural education that was to his liking.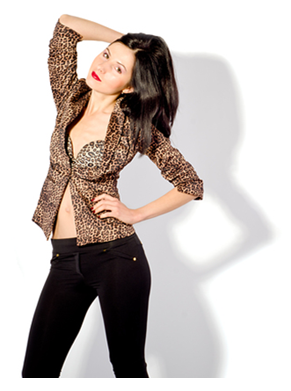 I imagine you can guess at the eventual result. He gave these women the tools to take greater freedom; and freedom they took, generally leaving him behind.
But the issue runs deeper than that, of course. He was trying to control them, however good-natured and generous he was in the way he did so. He was trying to make them over into the women he wanted – not offer input that was useful in terms of what they wanted.
M&Ms: Soul Food
My current cohort in comestible crime is an excellent cook, and appreciative of All Things Quality. He is, in my opinion, one of the kindest of men. He also loathes the little pot belly that many men acquire at a "certain age," though he eats very healthfully.
One of the key aspects of our relationship is accepting each other for who we are – at this age, at this stage, yet recognizing that we're capable of change.
We are neither of us looking to cook up a creation; I suspect we will both engage in a modest indulgence… a bit of M&M Heaven… then get on with the day. And most likely, that ought to include a nice (brisk) stroll to allow us our guilt-free consumption, and an entirely new pleasure to share – seeing who chooses the red ones over yellow, and whether or not we scuffle over who hoards the blues…
Oh dear. Look what just arrived. Did I say a modest indulgence?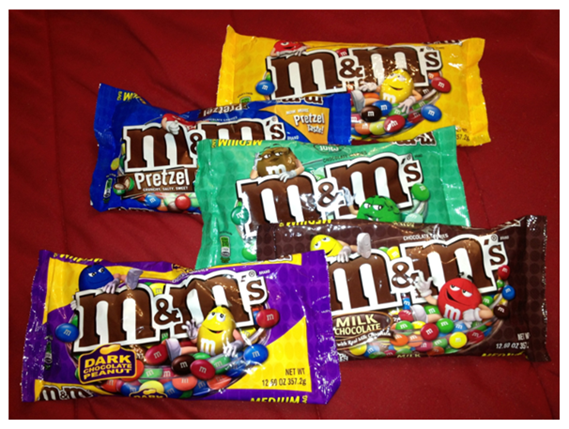 You May Also Enjoy