You know I love my Dior shadows and lip gloss. You know I love my fabulous footwear. And if someone offered me a fancy trim for my neglected locks and an afternoon with a professional stylist – gratis? Like most women, I would likely say yes.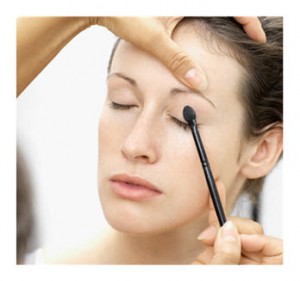 But what's up with the makeover mentality? Why do we always feel a need to do something to our appearance – as if we're never quite good enough?
What has my feathers ruffled is a seemingly innocuous article on making over inspirational women. They all seem happy with the process, so why should I care?
Here's my concern. We never feel spiffy enough, updated enough, attractive enough. Why can't we consider inspirational women laudable, and focus on that?
Doesn't the jump from courage to beauty tips seem a far stretch? Am I the only one who finds this odd?
Perk Me Up or Make Me Over?
Look. I get it. Really. There are times in our lives as women when we feel like crap. We struggle through terrible pregnancies, or illnesses, or tragic events. We come out the other side stronger but worse for wear. Our bodies and self-esteem take a beating.
And who doesn't feel better when they feel like they look better? Who wouldn't benefit from a few fashion and style tips to do so – not to mention access to experts and expensive services they wouldn't have otherwise?
The Good Housekeeping article in question is providing "pick-me-up" services in terms of style and grooming. Pick me up, perk me up… Perhaps I would be less miffed if that's what this process was called.
Life Events Encourage Change
There are times when life events change us, and we have good reason to revisit habits of all sorts, not to mention the face we show to the world.
Divorce is a great example. A new haircut, a new wardrobe, a new perfume – a new something may be just what the doctor ordered, to assist in taking us from an old life into a different one. If we're changing careers or transitioning from student to professional – again, we need a new look.
See? I get it. There are many reasons to update our style, and feel-good benefits are part of the package.
Makeovers for Women, But Not for Men
Here's the rub: We're constantly "making over" our women. We read about it, we don't think twice about it, and we do this to ourselves.
But when we accept the makeover mentality, what does it say about us, and our view of women?
Doesn't it reinforce the attitude that a woman's value is about appearance before all else?
Won't this add to our feelings of never "good enough" – especially in the looks department?
Would we ever reward a man who accomplishes something difficult or noteworthy with a dye job and a new wardrobe? I'm not saying we never seek to update or "make over" our men, but it's relatively rare. Patti Stanger does it on her show, Millionaire Matchmaker – but surely that's the exception.
Beauty as Asset
Look. If you've got it, use it. We all know beauty is an asset.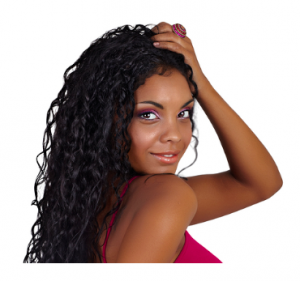 If it's a woman's choice, her desire, her genuine need – hey, why not offer a "makeover" as a reward? But the more I ponder this one, I'm feeling waves of Frankenstein – or Bride of Frankenstein, and bristling at the concept of being "remade."
Appearance is important to me, and an appropriate appearance is necessary. Moreover, I readily admit to loving fashion, but the makeover mentality is about something else.
Shouldn't we be calling attention to exceptional courage and contribution by offering rewards of like substance? What about a vacation for these deserving women? Or social and professional opportunities to connect into helpful communities?
A Woman's Value
I think it's lovely that Good Housekeeping provided a variety of services to these fine women. And I certainly like the idea of a periodic style update, but I would prefer that term to "makeover." In fact, I am now consciously expunging that word from my vocabulary.
I have no problem with teaching grooming skills and fashion sense to men and women both – in need of changing things up, as they move forward into a new phase of life. But is there an underlying issue we're ignoring?
What about our perpetual preoccupation and assessment of women based on appearance? Must I really bring up the flap over Secretary of State Hillary Rodham Clinton's "no makeup" look?
Language Reinforces Perception and Beliefs
My concern is this. Looks matter, yes. But a person's value lies in character, talent, accomplishment – and so much more – regardless of sex.
Language reinforces perceptions and belief systems. Perhaps the word "makeover" – and other terms like it – are worthy of scrutiny if we wish to reshape awareness, shift the cultural conversation, and view our women with a more substantive eye.
Care to join me in tossing aside the "makeover mentality" – in favor of the occasional (gender neutral) style update? Wouldn't this move us closer to a more well-balanced view of ourselves – for ourselves, and our daughters?
You May Also Enjoy