It was nearly midnight. It had been a busy weekend. The commercial flashed chocolate – major chocolate.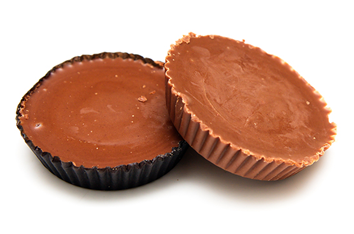 Reese's cups.
If it had been two hours earlier, even one – I would have grabbed the keys, jumped into my car, cruised to the nearest convenience store, and indulged in a King Size package of those delectable treats.
Naturally, I would have beaten myself up over it afterward.
I will not say that common sense prevailed. To be honest, it was the lateness of the hour, though in years past that wouldn't have kept me home.
But the next night, it happened again.
This time, it was pizza – and while it was Papa John's or Pizza Hut that tempted me from my television screen, my craving was more enticing and very specific: the homemade pizza at my local eatery, known for its perfect crust, its fresh veggie toppings, and just the right amount of gooey cheese and spicy sauce.
As I had done before, I zapped from station to station with my remote. I paced a little, checked the contents of the fridge and the pantry, argued with myself and refrained from snacking. Nothing had the appeal of either chocolate or pizza.
Eventually I surrendered to sleep.

Emotional Eating
I've been through my own saga with the fat fake-out, and its odd legacy of trailing damage – physical and emotional. I will also clarify that I wasn't feeling bothered by anything, and I recognize the signs of emotional eating, whereby food is used to self-soothe and even to anesthetize.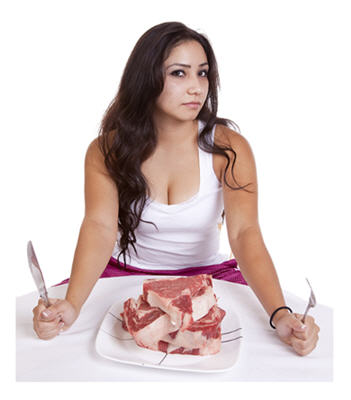 Of course, there's also emotional eating that bubbles up out of boredom, not to mention random snacking or overeating that is the body's response to lack of sleep. (Don't forget – when we're managing on too little sleep, we tend to eat more in order to keep going.)
I am keenly aware that I'm suggestible when it comes to food under the best of circumstances. If I'm discouraged, tired, or stressed I'm more likely to turn to unhealthy eating behaviors to squelch unpleasant feelings.
Some say food addiction is real, while others insist it's a matter of choice, period. And that, despite the fact that some studies are suggesting that the same sort of dopamine (pleasure and relief) spike is manifested in overeaters as that which is associated with other (substance) addictions.*
Women, Self-Soothing, Addictive Behaviors
Dopamine debates aside, I am aware of my own "suggestibility," I'm happy to say that's generally as troublesome as my eating behaviors get, though I do still give in to cravings  sparked by visuals, and I routinely fluctuate a few pounds.
Now I might confess that if I weren't so budget conscious, shoe shopping could provoke similarly seductive (and dangerous) responses. It's bad enough that when I peek at Nordstrom's or Neiman's online, and the ads for Enzos and Choos follow me from window to window until I clear my cookies.
And speaking of cookies, the very word sparks an urge to pop a tray of Tollhouse chocolate chips into the oven. Ah – I will type those magic letters here again, slowly and with desire: c-o-o-k-i-e-s.
In all seriousness, if I did bake cookies right now, my current frame of mind would result in borderline bingeing. I might not eat two dozen, but nor would I stop at two. And then I would feel as though the bad behavior made me bad, and I would likely overeat – and eat poorly – throughout the rest of the day.
Binge Eating, Overeating, Obesity
In a country in which obesity is such a complex, costly, and devastating problem, I wonder how many others – like me – are so easily swayed when it comes to what they put in their mouths.
Especially if tempted by an irresistible image.
I wonder how many women (especially) turn to food when they are sad, angry, lonely, or simply exhausted.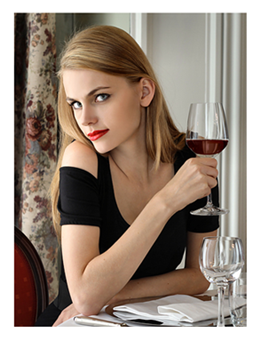 I wonder how many will admit to a past – or a present – that involves binge eating, which of course goes beyond overeating, and carries with it both stigma and shame.
I wonder how much bingeing and purging continues to take place in this country – easier to hide (for awhile at least) than anorexia or sustained overeating (and weight gain).
I wonder if anyone will disagree that the "fat woman" remains the recipient of far more disdain than the woman who turns to her alcoholic beverages or cigarettes for solace.
I can't tell you how many times I wished I were one of the "thin, drinking" women, rather than one who is suggestible and susceptible to the extraordinary pleasures of food, so easily taken to excess.
Interestingly, this article from The Fix suggests that anti-obesity campaigns, intended to help, may actually put segments of their target audience at greater risk – those who are susceptible to binge eating.
In other words – see food, talk about food – crave food.
Mirror, Mirror: Body Image
If I do happen to eat chocolate or other sweets during a moment of "weakness" when I know that I'm not hungry, I invariably trigger an old tendency that categorizes pleasures of the palate into "good or bad" foods. Psychologically, that seems to translate into good behavior and bad behavior, which consequently leads me to feeling badly about myself if I indulge.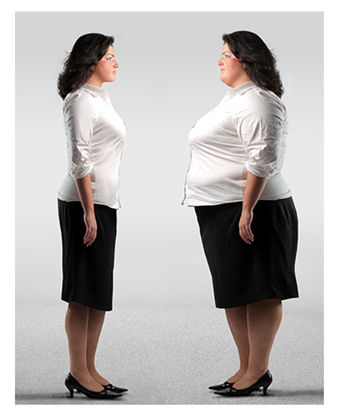 Most of the time, one piece of chocolate or two cookies won't affect me in the least. I savor them, and that's that.
But when I'm feeling vulnerable for other reasons, it's as though the decades of food issues and subsequent self-image struggles are as present as ever.
Even in writing this, after a very long week, thinking about chocolate – Reese's cups in particular – has me salivating. But given how I'm feeling at the moment, I suspect that if I ate sweets right now, I would look in the mirror after and see a fat woman.
And it could take days – or longer – to chase her out of my head.
Sound familiar to anyone?
Are you "suggestible" when it comes to certain visual or other sensual stimuli?
 Are you susceptible to unhealthy eating habits – or worse – when tired or under stress?
Has time improved that tendency, even when feeling vulnerable?
You May Also Enjoy