"People don't change," he says, edging his chair closer to the table as we begin to eat.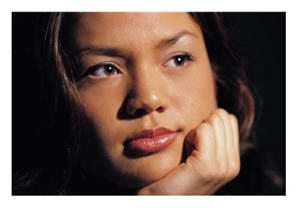 "I disagree," I say. "I've changed. You may not realize to what extent, but I have."
He looks up to scan my face. I'm certain he's searching my expression to see if I'm sincere.
"How have you changed?" he asks.
I hesitate for a moment as I gather my thoughts. Then I rattle off a litany of items, some of which are behavioral and others, to do with my belief systems. Even as I explain, I realize there are changes in progress, if not yet firmly established.
I include mention of ways I'm changing by knowing him. It's a matter of positive outcomes replacing experiences of hurt. It's also a matter of lessons learned – pacing myself in a relationship.
I add: "My fundamental nature hasn't changed, but I might say it's broadened to allow for a greater set of possibilities. But behaviors have changed, and perceptions as well. And I never said that all these changes were for the better."
We sit quietly for a moment. I consider the events of the past ten years. Some within my control, and others, not. I consider what I've accomplished – raising my sons – and I consider specific goals I'm trying to achieve now. I'm acutely aware of how far I have to go, my tendency to set the bar too high, then push myself beyond all reason to attain my objective.
In this, I haven't changed.
"People only change if they decide to do so," he says.
"I agree. But change is possible. I think it's continuous. It's a matter of openness, and wanting it."
I'm thinking of individuals. Apparently, he's thinking of couples.
He shakes his head. "The worst thing a couple can do is for one to try to change the other. Not only does it never work, but it irritates the person on the receiving end. You either love someone as they are and accept them, or you shouldn't be there trying to make them someone they're not."
"And the fact that life changes us? What about that?"
"Then you'd better communicate clearly as it's going on."
I nod, and we eat, and I wonder about his marriage. I wonder if his ex-wife was constantly nagging him to change. His easygoing manner suggests that he didn't expect change from her; then again, I wasn't there and I don't know. And my own belief that we change – especially in the wake of divorce – indicates that the man across the table from me may or may not resemble the man who sat across the table from another woman, for twenty-some years.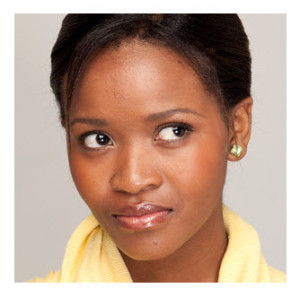 I tell him that change is inevitable whether we address it or not. Life as it unfolds may make us braver, or send us scurrying to emotional hiding places. At least, for a time. This – trusting another enough to let him in – this is a change. A significant one. More for me I suspect, than for him.
I know myself to embrace change (in theory), to recognize its necessity (wholeheartedly), and to resist certain types of change (initially). I anticipate change, I accept change, I fear change, and sometimes I initiate it – purely for myself, convinced that change for its own sake (within reason) will shake loose new options.
But these days, change feels overwhelming. My pep talks to myself are less assured in their voice and less effective. In light of what I need to accomplish, I'm relying on persistence – and discipline – to keep me going. But the stumbling blocks are frustrating. Changing the game and changing myself are both proving to be grueling tasks.
Do you believe that people can change?
Do you believe that it takes traumatic or significant events to do so?
Will some people never change, for lack of introspection or desire?
Are you resistant to change – or fearful of it?
Do you try to change others? Has it ever been successful?
How do you create an environment that fosters change?
You May Also Enjoy