Tweaking the Recipe
A little of this, a little of that. I love recipes that I can tweak. I thrive on what evolves, what surprises me, what turns out differently each time… even a smidge. Perhaps this is because I'm never quite the same from one day to the next.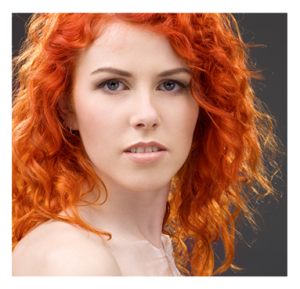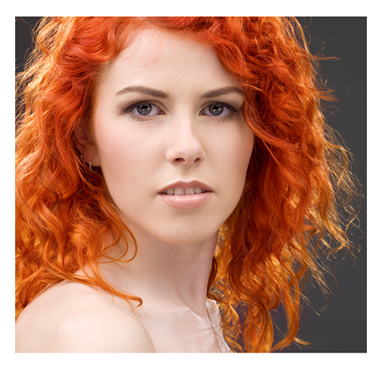 Are any of us, really?
I like to tweak my life, my writing, my look. I love to learn. I enjoy my chameleon-like capacity; it has served me well. And haven't we all invented or reinvented ourselves at one time or another?
In adolescence, we may call this emerging from the cocoon. As we mature, in a way, change becomes routine: We shed old skins as we move around; we try on new careers and new people; we undertake change in ourselves as we gain experience. We adjust as events thrust change upon us, wanted or not.
Pygmalion, Narcissism, Evolution
We are adaptable. Some of us more than others, but all of us, more than we realize. Our reinventions may be physical, emotional, behavioral, or any of these. They may come suddenly, as we throw ourselves into new ventures or gradually, as we ease into our own patchworked pieces of past, present circumstances, and desire for something different.
But what of the man who would reinvent his woman? What of the woman who restyles her man? Is this narcissism, pure and simple? Is there a fine line between "improving the current model" and interfering – or worse – controlling, to the point of damaging another? Does it make a difference if it is with consent, as opposed to subtly achieved, through undermining words and behaviors?
In the film, My Fair Lady, a tale based on George Bernard Shaw's 1913 "Pygmalion," phonetics professor Henry Higgins sets about to alter the speech of a lower class young woman. In educating her, he intends to transform her into a "lady," and do so in conjunction with a wager.
How is this different from Mary Shelly's slightly more macabre variation, "Frankenstein?" Or better still, Bride of Frankenstein?
Style Makeover for You? For Your Lover?
Last week I was reading through old mails from a friend in France. He is a good man, now 50ish, with a big heart and very particular tastes in women. I spent over an hour skimming four years of missives between us, including his recounting of assorted amorous adventures. In this timeframe, he has run through multiple relationships, each of which left him with a broken heart. His downfall?
He is drawn to the ingenue, to a younger woman whom he wishes to change. He seeks to make over the woman in his life – her mannerisms, her fragrance, her personal style, and her fashion sensibilities. Right down to selecting the perfect lingerie and color schemes.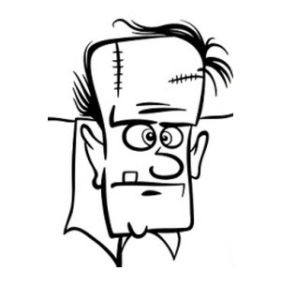 The man has a fine (and critical) eye, and distinctly sophisticated taste. Yet he never chooses a woman who already possesses the qualities or appearance that appeals to him.
Instead, he refashions a young woman into his ideal. Is this about power? Insecurity? Unrealistic expectations?
Is he a modern-day Henry Higgins, or does he more closely resemble a mad and maddening Dr. Frankenstein?
Patterns
In the last of his emails that I reread, my French friend wrote glowingly of a new young woman in his life, late twenties, whom he'd recently met. He sent images – "before" images – and spoke of how beautiful she would be after. He cared for her already, he said, yet he planned to change nearly everything about her including her manners.
This is precisely his pattern, and has been for many years. Basically…
He finds a much younger woman "with potential"
He teaches and "improves" her
He changes her hair, perfume, makeup, wardrobe, etc.
He loves her (his creation)
She stays for a year or less, then leaves him
Yet he never seems happy. And the relationships – no surprise to others – don't stick.
Style Makeover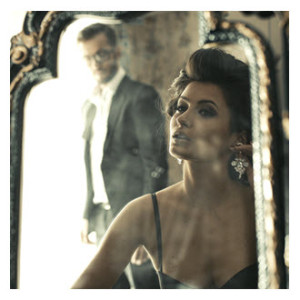 Tweak this? Recommend that?
Like I said, we all do it. We offer suggestions and we take them. We do it in friendships, romantic relationships, jobs that require it. We do it to compete, to please, to adapt, to shake things up. We give and take and evolve, trying on new versions of our public persona, our hair, our makeup, our fashions. We alter personality if we can, to improve ourselves.
Listen, I love a great makeover story, don't you?
But to seek out a partner like a project, with the purpose of making him or her over?
Yes, it's controlling. Yes, it's narcissistic. Yes, ultimately, it's both destructive and potentially, self-destructive. And yet I know this man is essentially kind. He hasn't found the woman he wants, he seems to be chasing an improbable ideal, and is wedded to a harmful process as he tries to shape his perfect woman right down to the way she carries herself, the clothes on her back, and the colors that suit her – according to him.
Bride of Frankenstein
How did the latest story end?
I need to drop my friend a note to catch up, but I can only imagine much like the others who came before… all of whom learned what they felt was beneficial, put up with his need for control for a time, then left.
An older man may teach a younger woman. For that matter, an older woman teaches a younger man. It is part of the pleasure, and the unwritten manner of passing on wisdom, not to mention sexual experience.
But who wants to be the cobbled-together product of another, according to his preferences, peculiarities, and plan? Even if she blossoms into a woman more like Audrey Hepburn than the Bride of Frankenstein, how can she not be aware that who she is at her core is unappreciated? That her makeover was envisioned from the earliest encounter as part of the master plot?
Are You Frankenstein or Frankenstein's Bride?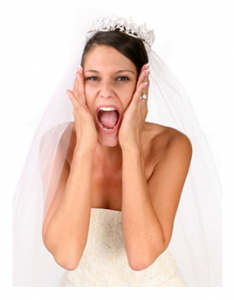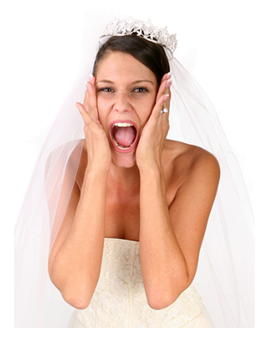 It may be appealing to be whisked from khakis and jeans to fabulous frocks, from plain Jane to emergent butterfly. Yet the ending is not necessarily a happy one. Whatever "self" emerges, won't the object of desire be destined to leave her so-called "creator?" Or at least, to resent him? If she wishes to stay, will she ever feel good enough? Or will Dr. Frankenstein ever be satisfied?
We can all do with updating the recipe, the style, the attitude. But a wholesale change? When is that appropriate, and who has the right to initiate it? Is it ever alright to engage with a person in order to make them over? Should you change yourself for someone you love?
If so, how much?
Have you reinvented yourself?
Was it a personality, style, speech or something else?
Did you change yourself for you, or for another?
Must someone change dramatically, in order to be loved?
You May Also Enjoy