As spring has sprung, I'm noticing just how many unhealthy habits I need to undo after the long winter months. And no, this isn't about sit-ups or leg lifts or tightening up. I'm due for a full spectrum renewal of healthy habits.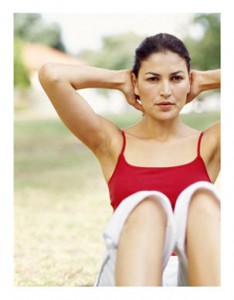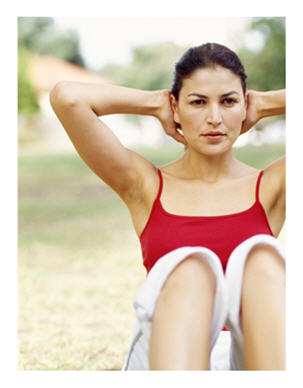 My schedule gets a little crazy as I have clients in many time zones, and that can wreak havoc with my sleeping, eating, and exercising routines.
Sleep is especially pivotal for me, and unfortunately, it's the first thing to slink away when stress is running high. And if the zzzz's exit stage left, overeating swoops in to fill up the space – literally. And we've all been well-schooled in recent years that the less sleep we get, the more those calories (carbs!) hang around… on the hips, the middle, the thighs…
Exercise? Naturally, it helps with sleep even when time is short, commitments are on overload, and you're dreaming of cloning yourself to get everything done.
Healthy Habit Checklist
My healthy habit check-up?
I won't say I give myself an F, but I slid from a B down to a C- over the winter. Here's how I would grade myself:
Sleeping (D)
Healthy Eating (B-)
Exercise (C-)
Overall Balance (C-)
"Recreation" (B+)
Interpret recreation as you will… but clearly, the overall picture, at least by my self-assessment, doesn't look too hot.
And what am I doing about it?
Re-establishing Healthy Habits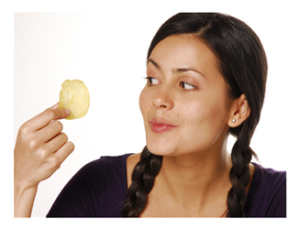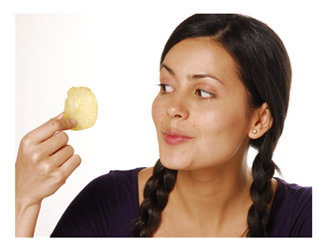 Because I was, for a number of weeks, increasingly reliant on sugary foods to keep me working well into the night, I have been unrelenting these past 5 or 6 days when it comes to eating: healthy ingredients, smaller portions, and for now, an elimination of sugar. I'm not a salt eater in general, and I eat few processed foods so I'm not worried about the sodium intake. So what's on the 'yes' list?
Fruit and Veggies (which I love)
Good quality meat, once/week
Fish (salmon, tuna), twice/week
Brown rice, salads, veggies, homemade soups (anytime, anywhere)
grainy breads / bran muffins (occasionally)
Lots of water!
Less coffee (*sigh*)
Snacks to include water crackers, unsalted almonds, yogurt
Off the table for now, even in moderation?
Bye-bye, potato chips (even unsalted and baked, and in moderation). Sayonara, coffee almond fudge ice cream, even in a "light" form. Hasta la vista to chocolate (just for another week or two) – I'm suggestible, remember? But more than anything – no eating later than eight o'clock at night!
Foods That Make You Look Older: Yikes!
Given that I genuinely like healthy food, I have access to a great farmer's market, and I'm good at making meals that result in leftovers for at least two days, I should have no excuses, right? So why does it take so much discipline to maintain?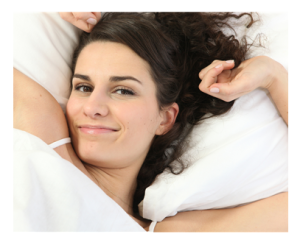 Ah yes. Out of the habit. And we all know that it can take up to 28 days to establish a new habit (and presumably, to re-establish a former good habit.)
But here's an issue I hadn't given thought to before. Did you know that there are foods that effectively make you look older?
No kidding. Check out this article at She Knows, "8 Foods that make you look older." Among the culprits are carbs that may lead to high blood sugar, which accelerates the aging process. Salt is on the list as well. Trans-fat, according to the article, dulls and stiffens the skin. So those junk food greasy burgers that we crave when we're tired?
Definitely a no!
Sleep and Exercise: Still My Nemesis
My exercise regimen at this stage is simple: brisk walking, periodic stretching. When I can swim a little (in summer), I love that, too. But it isn't something I can do much of or for long, unfortunately, due to some old injuries.
Sleep remains my most persistent obstacle on the Healthy Habit Checklist. When I'm stressed I have difficulty falling asleep, and my sleep itself is complicated by Restless Leg Syndrome. So I'm turning again to exercise in the hope that it will help level me out and encourage sleep.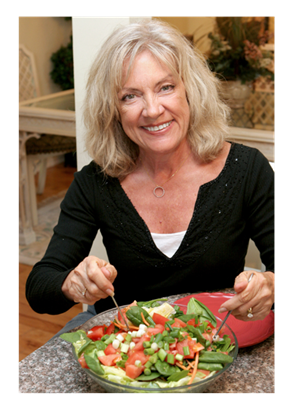 I'm also trying to shift the hour of day when I exercise, though that's subject to meetings and deadlines in my "real world." Still, rather than walking in the evening, I'm switching to something closer to midday, a habit I loved several years ago when my lunch break at a client site was nearly always a 30-minute walk.
More Healthy Habits to Renew
As I searched around for more on exercise and eating, I came across this at SELF Magazine: The Number One Morning Fitness Mistake that most of us make. Namely, we skip breakfast and exercise on an empty stomach.
So what do you do if you're simply not a breakfast eater, as is the case for yours truly? Just make sure that when you do exercise, it isn't on an empty stomach, or so suggests the article. As for me, while I do skip breakfast (I won't eat if I'm not hungry), I typically have something by 11 or 12. So I should be okay when it comes to exercising. Then again, remember that health news item that skipping breakfast isn't the end of the world?
Another related issue: vitamins and prescriptions. How easy is it to let bottles of pills stack up in the medicine cabinet? Shouldn't we pay attention to expiration dates, and other "details" when it comes to supplements and prescriptions?
By the way, for those of you who, like me, work from home (and may have a tendency to keep working around the clock), there are some great tips here: "10 Ways to Stay healthy While Working from Home," which is chock full of suggestions ranging from when and where you eat with the kitchen so close, to choosing the right desk chair. Take it from me, these reminders can't hurt when it comes to renewing and reinforcing healthy habits!
Are you finding you need to renew your regimen of self-care? How would grade yourself overall? Where do you fall down, and how do you motivate yourself to get back into a good routine?
You May Also Enjoy