"You really should eat breakfast," he says, dropping two slices of wheat bread into the toaster, and checking the timer on his soft boiled egg.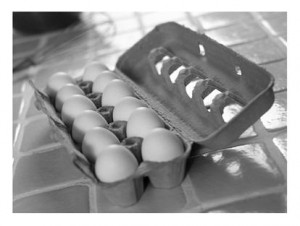 "I'm not hungry," I say. "I'd rather eat after I've been awake a few hours."
"It's not good for you," he insists, falling back on conventional wisdom that I've heard plenty of times before, and which has never felt true. At least, not for me.
Why do we all seem to think it's "my way or the highway?"
How to eat – and when to eat – appears to be no exception.
I don't eat breakfast, as a general rule. If I do, it's at least three hours after being awake. And no, I don't eat more lunch or dinner – as a result. If anything, when I eat breakfast (strong-armed into it), I tend to munch restlessly throughout the day, feeling somewhat sluggish as a result.
Eating Rhythms
Personally, I'm tired of the breakfast bullies, telling me to eat when I don't want to, and not eat when I do. It seems I'm not the only one, and views on the necessity of an early morning meal may be changing.
So grab your coffee or tea and take a gander at "Is Everything You Learned About Breakfast Wrong?" from Alternet.
Columnist Ari LeVaux explores the dynamics between eating and exercise, cortisol and blood sugar, and a variety of surveys and studies that crack open the assumptions around the ironclad necessity of Breakfast Before All Else.
Reading between the lines, we might also consider yielding our preoccupation with burning calories before all else to understanding our eating patterns, which may change with age and circumstances.
Mr. LeVaux writes of his own preference for exercise on an empty stomach, and a meal later in the day.
Eating habits change over a lifetime. There's a big difference between when you're young, growing, and basically hungry all the time, and when you hit the fattening 40s… It would be easy to keep eating like I used to, out of habit and momentum, but if I listen to my gut, I'm less hungry than I used to be, especially in the morning.
Listening to Our Bodies
Personally, I think my body tells me what it "likes" and doesn't, how much to eat (or not), and what I need – or crave. It's taken years to listen to my body and my hunger – both when it rises, and when it is satisfied.
Why would I force myself to eat a meal I have no desire for, when my energy stores are strong, and I'm not hungry? If this is my "natural," and has been for as long as I can remember, shouldn't I pay attention to it – especially if I feel better when I do?
I've spent a lifetime learning to distinguish emotional eating from physical hunger. I would even go so far as to say that emotional eating – when not taken to an extreme – is exactly the "comfort" I need at a point in a time.
I would also suggest that we ditch the thought that every aspect of eating – especially among women – demands vigilance of every bite, lest we put on a pound or two. Can't we focus instead on healthy eating – for our age, our nutritional needs, any medical conditions we might have, and maybe some pleasure?
That said, I've always adored breakfast for lunch or dinner. A fantastic omelet filled with veggies? A glorious indulgence of Eggs Benedict? This isn't the stuff of everyday fare, but occasionally, Eggs Mark the Spot! I tend to go light on the Hollandaise (or skip it altogether), and enjoy alternating ham with a little smoked salmon.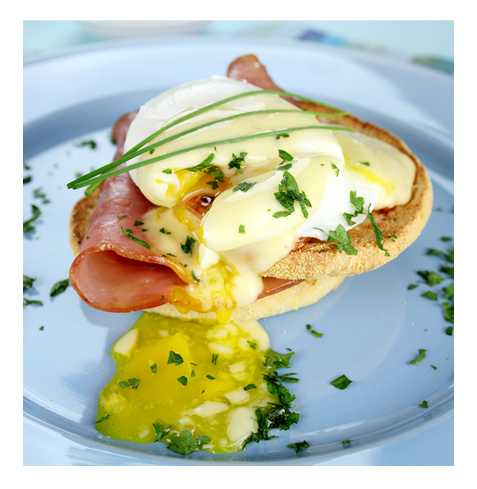 As for my friend egging me on to eat when my stomach says no? I'll continue to politely decline, siding with my energy level and my digestive system. Perhaps – eventually – I'll talk him into Sunday brunch instead.

You May Also Enjoy