Those good Omega-3 fatty acids found in salmon? Check.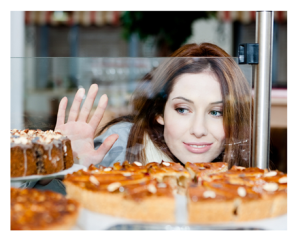 Antioxidants in blueberries and raspberries? Check.
A mix of vitamins and minerals in dark green leafy veggies, select items high in calcium, and an assortment of fruits including a few I never previously considered – mangoes, papaya, Concord grapes? Check.
Let's not forget flax seeds, oats, black beans and lentils.
Damn, what I wouldn't give to sink my teeth into a slice of coffee cake!
Naturally, I follow the latest news on foods to keep me healthy, don't you? That includes which fruits and veggies are most likely to have absorbed pesticides — those with thin skins — which means it's important to buy organic on berries, for example, and also spinach!
What else does it mean? Paying attention to eating habits that will (hopefully) keep my brain sharp as I age.
Flabby arms? Not so great. Flabby mind? Much worse.
Food News: Nightshades or Blinders?
We have plenty to chew on from the media when it comes to what and how we should eat.
Score one for the Mediterranean Diet that boosts our aging brain – reliant on extra virgin olive oil, fish, fruits and nuts, veggies and "nightshades" (tomatoes, eggplants).
Except, we may have conflicting viewpoints. We declared this diet caring to our cognition (only a few months back), followed by reports that the Mediterranean Diet does not protect brain function as well as was thought.
Back to Square One with our antioxidants? Or is the real lesson, always, to dig deeper than the enthusiastic headline?
Latest Food News: Coffee Consumption, Elegant Eggplant
And then there's the conundrum of the coffee connection. Thumbs up for hedging against the slowing brain, as recently reported? Thumbs down as the devil, contributing to risk of death – also as recently reported?
How many times have we heard this one go back and forth? Coffee, yes. Coffee, no. Coffee, yes. Coffee, no. I've got caffeinated whiplash from this conversation!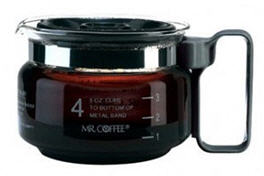 According to the latest, if you're younger than 55, more than four cups a day is dangerous. But over 55? Have at it! It may be good for your brain!
Another bit of food news that brightened my day? I adore this splendidly colored vegetable. It seems that Japanese eggplant is the Food-du-Jour. It's a tasty purple nightshade, loaded in dietary fiber, Vitamin C, manganese and more.
Healthy Foods for the Aging Brain?
Sure – I run down the list of "anti-aging" foods when I do my shopping. And among them are:
Berries (antioxidants to improve memory, but expensive)
Beans (good for your heart, not expensive)
Whole Grains and Nuts (fiber, some are expensive)
Fatty fish (those Omega-3s again; you need to shop for price)
Vegetables (a long list!)
Red wine & dark chocolate (Yes! Antioxidants.)
But… I also need iron and B vitamins. For me, that means meat, though I try to keep my consumption of meat to as small an amount as possible (for many reasons, including environmental).
Food News: TMI?
Here's the dilemma. I'm tumbling down a rabbit hole like some addled Alice, staring at so many options for "Eat Me" and "Drink Me" that I don't know whether to nibble, sip, or turn my back.
How do we respond to conflicting reports? In which studies (and media) do we place our faith? How rigorous must we be? What if our bodies rebel at a prescribed path of consumption? Is anyone else wistful about the days when our classrooms (and mothers) presented food groups and nutritional pyramids – and left it at that?
What if my son concocts another divine Sharlotka? Isn't life too short to set aside our moments of splurging on culinary comforts?
Personally, I believe that leading a purposeful life is key to keeping me "young" — or youngish. But I'm absolutely convinced that what we eat is an enormous determinant of our physical and emotional well-being. So, I'm delighted to be the recipient of a growing body of nutritional knowledge, food chain sources, and ongoing research into healthy eating. But this flow of information is both helpful and a distraction, leaving me to pluck from among the nuggets that work for me (and my family), and relying on common sense.
Enjoying What We Eat: Healthy Food, Comfort Food
If you're fortunate, you genuinely like the foods you're eating, knowing they're "good for you." And, you can also afford them. I happen to love salmon, tuna, and a broad range of vegetables and fruits. An international farmer's market is a reasonable distance away, and the prices are a great deal.
As for the Food du Jour approach? The dueling pros and cons of eating this or drinking that?
Though confusion seems to reign (at times), I'm committed to not obsessing about all of this – taking what I read on any given day with a grain of (sea) salt, exercising moderation in my choices, and savoring the pleasures of the table including the occasional indulgence.
On that note, it's time to brew myself that fourth (and final) cup of coffee. (Now, now… don't do the math!)
*Image of Alice in Wonderland, Engraving by John Tenniel, 1872, Bigstockphoto.
You May Also Enjoy