No, this is not another musing on Marie Antoinette – nor her fashion footwear or comely comestibles.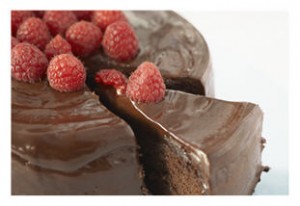 No, this is not another musing on fun with food and our national preoccupation with the Almighty Slender Ideal.
But this is a set of disconcerting observations and possibly helpful ones – drawn from a recent report in Time Healthland that suggests the value of cake for breakfast. Well, in certain circumstances, anyway.
And I might add, there's another Healthland article this week that explores the dilemma of eating disorders in women over 50.
Yes, you heard that right. Eating disorders in middle-aged and older women.
According to the data, these are not solely women who suffered variations on a food obsession theme in their 20s or 30s, but for some, a brand new preoccupation with every bite they put in their mouths – as part of our cultural context that lauds the young and thin, and marginalizes everyone else – at least, in some circles.
Cake and Cookies, Carrots and Cabbage
It took me more than 30 years, but eventually I understood that I couldn't live on carrots and cabbage any more than I could cake and cookies.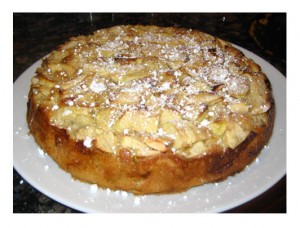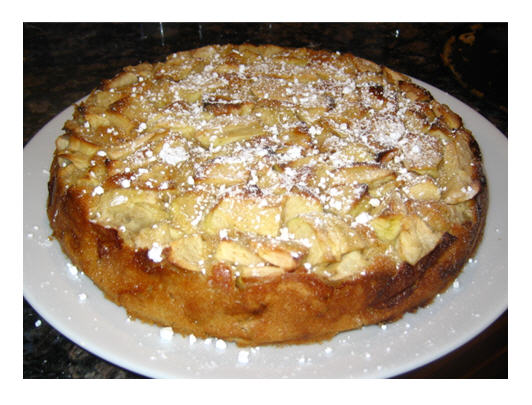 Don't get me wrong – I love fruits and vegetables and eat them regularly, but I also want (need?) the occasional bite of dark chocolate, a great scone, or dessert – in any number of delectable forms.
And since making the discovery that I could indulge in something sweet as long as I didn't overindulge – Hello, Apple Sharlotka? – my weight has been more or less stable, with fluctuations that any of us might expect, for example when:
the flare-up of an injury makes exercise problematic
long periods of sleep deprivation require more food to compensate
stress of certain types packs on pounds, i.e. emotional eating (and yes, some stress may make us lose).
While I don't step onto the scale obsessively as I did for years, that doesn't mean I don't bemoan the clothes that will not fit, and feel less than great when I'm five pounds "up."
Mirror, Mirror (Body Image and Self-Esteem)
And there's that old problem again – women and self-esteem – which seems to persist across the generations and remain dependent on our physical appearance. That feeling of "not so great" when we're up five pounds or ten – or whatever that amount of excess that triggers the desire to withdraw, to cover up, to disconnect our minds from our bodies. And sometimes, to turn to more emotional eating – to combat the creeping depression.
It's bad enough when we're young and feel less than worthy due to (real or perceived) weight issues. But when we hit midlife, and find the problems recurring and compounded by signs of aging?
We feel less than confident. less than ourselves, and some of us – rather than accepting or seeking moderate ways to maintain or lose – well, we fall back on old patterns including depriving ourselves of certain foods, only to make things worse. And as the Healthland article states, as we age, these detrimental patterns can be more damaging:
Disordered eating can lead to other systemic health problems affecting the heart, bones, gastrointestinal tract and mental health.
Beyond being concerned with what we're doing to our health (dieting up, dieting down, dieting, dieting, all around), what about all the time we're wasting obsessing over food because we're hungry?
Why Diets Don't Work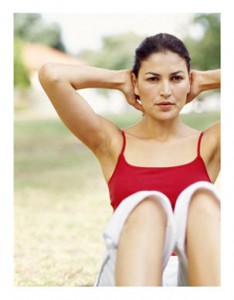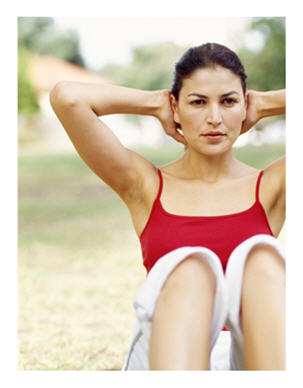 Been on a diet lately? Had success? For two weeks, two months, maybe two years? Did you abuse exercise or other legal substances during that time? Were you perpetually cranky?
Most diets don't work in the long run – because we aren't reshaping eating habits (much less body image), we set unrealistic expectations, and we aren't allowing ourselves any pleasure in the process of consuming food.
Fine French cuisine or bacon burger – isn't taste one of our five senses for a reason?
As Healthland points out in its report on dieting among two groups of obese patients – one allowed to "eat cake" with breakfast, and another on the same restrictions with the exception of that morning dessert:
After 16 weeks on the diet, both groups had lost weight — about 33 lbs. on average — suggesting that both diets worked about the same. But in the final 16 weeks of the study, the follow-up period, those in the low-carb group had regained an average of 22 lbs., while those indulging in dessert in the morning went on to lose another 15 lbs.

The dessert group also reported feeling less hunger and fewer cravings than the other participants…
When it comes to most weight loss regimens, we're too extreme in our approach. We deprive our bodies of necessary nutrition, we're more tired, we're often glum, and we can't keep it up in the long run. After a certain period of time, we do worse than return to former habits – we overeat, regain, or gain more.
Why diets fail isn't surprising. Why we continue to put ourselves through diets that fail is. 
Ah, the promise of perpetual youth, beauty, and naturally… happiness that will result. When will we wise up – even if it means a sliver of cheesecake with our morning coffee?
You May Also Enjoy