The New York Times Magazine reported recently that "French Women Worry About Getting Fat, Too." In an article by Susan Dominus, statistics show that while the obesity rate in France was 8.5 percent in 1997, it's nearly doubled in the past 15 years, reaching 14.5 percent.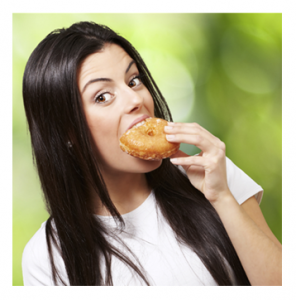 Scandaleux!
Apparently, American eating habits – and possibly more – have infiltrated. And it's an unwanted, unhealthy, and unexpected assault on French culture.
So there we have it. The French – icons of svelte style – are getting fatter. Snacking habits are worsening, once relegated to something sensible for the adults (if anything at all) and the delicious bit of baguette with chocolate for school children, le goûter. French women are battling insufficient time to exercise, and apparently families no longer sit to eat together as often.
Sound familiar?
Believe it or not, Jenny Craig now has a program in France, as does Weight Watchers.
So I'm thinking. I'm conjuring. I'm running the film in my mind of all the days, weeks, months I've spent in France, over the course of more than 30 years. What I see in my recollections (and photographs with friends) are trim women, everywhere – except perhaps for the older – much older women, on occasion.
Cultural Calamity?
Though I've gone back and forth between the US and France since I was a teenager, my last trip to Paris was a few years back, to review art. So I defer to those who are residents or have visited more recently.
It's worth noting that the Times article provides considerable coverage of the cultural differences in presenting both Jenny Craig and Weight Watchers programs to the French, how serious the notion of a "diet" is, and the belief that meal times should be shared in a group – rather than alone.
Personally, I bemoan the change to our own diminished family meal time though I not only understand it, I admit to succumbing for many years, caught in the single mother juggle.
Likewise, the notion of "grazing" as healthy eating is now being questioned, and we already know that our frequent snacking (sweet and salty) is a bad habit. Shall we specifically point out the role of fast food, or leave that one for each of us to consider?
Bad (Health) Habits, French Faux-Pas?

Both loss of family meal time and snacking habits are implicated in the article, as problematic trends which which run contrary to traditional French attentiveness to quality, quantity, and company when it comes to what and how you eat.
With all the press on French lifestyle that we've seen in the media lately – the advantages to Parisian parenting, the government's contribution to upping the odds for a woman's post-partum pleasure, studies telling us that French women over 50 have steamier love lives, and no  doubt there's more – how sad would it be if key cultural underpinnings are waning, as the worst of an American lifestyle seeps into French households?
Is appreciation of quality – shared time around the table with good food and wine – truly being sacrificed in the train-train de la vie – possibly running off track?
French Men, French Women: Fact, Fiction, or Myth
Incidentally, I popped by Le Figaro Madame – a fashion magazine with plenty of good articles – and what was once referred to as "métro, boulot, dodo" – the routine of heading to work, putting in the day, then coming home tired and dropping into bed – is transformed into "métro, boulot, libido – zéro" – an indication that fatigue and stress are impacting the French in ways we may be altogether too familiar with.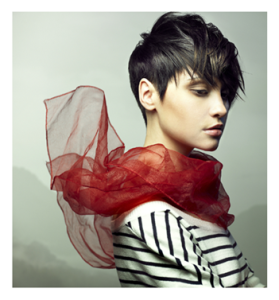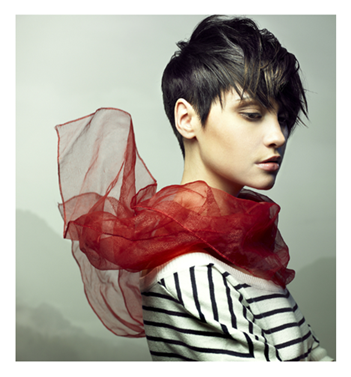 And don't our eating habits worsen when we sleep less and carry more responsibilities?
Fact or fiction, we cling to our myths about the French, though we may see signs of slippage. We adore French style, French restaurants, French products; we nurture fantasies of the French man or French woman; we laud their powers of persuasion in an admittedly luscious language; we extol their finesse in amorous arenas.
We aspire to certain aspects of French lifestyle precisely because it doesn't resemble the affinity for speed and quantity we've grown accustomed to, where slowing down and quality are better suited – as in treating food, drink, relationship, discussion, and yes – lovemaking – with greater reverence.
If the French are putting on a few pounds, personally, I couldn't care less (though the women involved might). If their health and well-being are at risk, that's an entirely other story – just as it is, for me, when we address issues of fat and obesity in American society.
You May Also Enjoy