Now now. You knew I couldn't resist a story like this.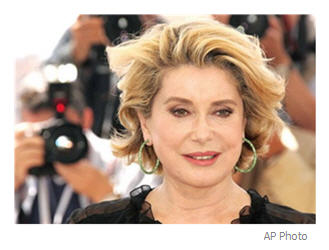 The Huffington Post offers a report by Debra Ollivier, exploring the phenomenon that French women over 50 have more sex than their American counterparts.
At least, so says a study conducted in 2001, and followed up by recent questions from Ms. Ollivier, described in her column.
Go figure. French women have more active sex lives. But I could have told you as much, and without a study.
Oh, Those Fabulous French!
No, I don't have a representative sample, but my three decades of experience with the French afford me confidence in my opinion. And part of that opinion is this: The French appreciate differences in the sexes. American culture, in contrast, does not value what is womanly.
And the many definitions of womanly, sensual, sexual, beautiful – are not dependent upon a birth certificate.
I grant you I have my particular bias. Before I married, I dated French. Since my divorce, I've generally dated French. Though he's lived in the States for years, I am currently dating a French-born man.
And his sensibilities are most definitely French. Among them is his absolute appreciation of woman – as a person of individual qualities, and as a fine (albeit differently expressive) mind. He savors the delights of discussion, the je ne sais quoi that women exude through a subtle gesture, or the hint of something brewing – in a smile, or the look in her eye.
Have American women forgotten the importance of small signs signaling admiration? I know we're tired, but what if the weary American woman considered "giving" a little more in these expressive ways, to "get" a little more in the sensual return?
This isn't an issue of who floats your boat, or what gender or package he or she comes in. We all want to be appreciated for our whole selves – at least, when seeking sexuality within a relationship.
And the notion of relationship is key.
The Distraction of Attraction
We all prefer certain physical types. Some of us are attracted to great pecs, a cute butt, a nice rack, a big smile. But when we love someone, don't we start to hunger for whatever features and foibles they possess?
And what about confidence? Isn't it sexy? Is confidence the French woman's secret weapon? Could not loving ourselves be that part of the problem?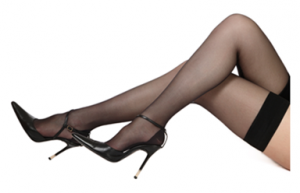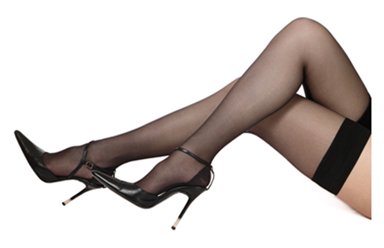 As to our crazy schedules, and our "real lives," of course they intervene! Especially when we hit midlife. Along with jobs and kids and domestic duties, there's the touch of arthritis in the knees, the less than acrobatic stretch of those great gams, and the awareness that a 50-year old body is not the same as that of a 20-year old. But the preoccupation with the physical? Isn't that to our detriment?
Sure, some worries are greater; others are diminished. But a desire to engage with a partner is something that seems more prevalent among the French. In fact, Ms. Ollivier notes that French men and women in midlife are more likely to engage in relationships rather than hook-ups. And isn't quality of relationship (and trust) critical to most women when it comes to getting naked?
Apparently, Ms. Ollivier is of the mind that midlife engagement need not mean the end to erotic encounters. (And who am I to dispute that?) 
Dare to Bare?
There's planning for sex, there's planning for love. There's also the realm of the erotic, and eroticism isn't a dirty word. It's an audacious, playful, surprising, and delightful dip into aspects of the sexual arena.
Stop judging what that means. Stop assuming what is entailed. Stop thinking you're too old! How you define the erotic encounter is up to you – but maybe you could ask your man or woman what they might fancy. And then give it a try.
What if you planned a lost weekend with your loved one? If you can't get away, maybe you can create a bit of the magic spell at home. After all, if not daring a little at midlife – when?
As for the hot (news) flash regarding French women over 50, I find it reassuring – and motivating. We all have times when we're not in the mood or we're physically unable to perform as we'd like. But then there are those other days – and nights – when we can view each other as entire entities, with bodies that reflect fully-lived lives. We can share affection, remind ourselves to activate the sensual and sexual side, and do so at any age – avec plaisir.
You May Also Enjoy