Some say American mothers should just chillax. Come to think of it, my sons have been telling me that for years.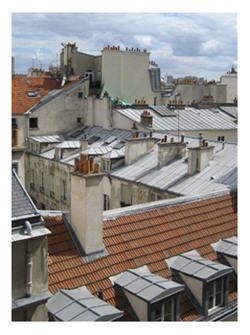 Some say the French are nonchalant about their parenting. Or, at the very least, they don't sweat it in the same way as we – the Anglo-Saxon types – seem to do.
In fact, to hear Debra Ollivier tell the tale, mothers in France have a very different approach to their children.
In reading her spot-on Huffington Post article highlighting differences between French parents and their American counterparts, may I offer you this line plucked from her copy, which pretty much sums it up?
Where childhood trumps adulthood in the States, the opposite is largely true in France.
Is this nothing more than another stereotype or generalization about the French?
Does it raise your hackles, or might you be willing to explore Ms. Ollivier's observations and elaborations?
French Women, French Men, French Parents 
When it comes to my stance on aspects of the French lifestyle, I make no bones about being a cultural hybrid, in part due to years (decades) over the course of which I've studied, lived, and worked in France, albeit off and on. I also married into a European family (not French), with a similar approach to the matters at hand.
And yes, I maintain ongoing friendships with French men and women on both sides of the Atlantic.
Ms. Ollivier cites author of "Bringing up Bébé," French expatriate Pamela Druckerman, and throughout the Huffington Post article I find myself nodding in agreement. In addition to the point that the needs of the child don't displace parental needs, let's consider the following:
Maman et Papa have a right to privacy and a life of their own. (Boundaries, boundaries, boundaries.)
French women do not suffer American angst over every mothering decision. (They don't ooze maternal guilt.)
There is no "brilliant" parent, no "perfect" parent, and the How-To-Parent-Better Industry is not flourishing as it has in Land of the Free, and Home of the Brave.
Another way to interpret that last conclusion? French women are not beating themselves black and bleu over everything to do with fussy François or petulant Paulette. They're living their lives, while raising their families. In contrast, most American mothers (myself included) slip into the habit of "what wouldn't we do for our kids."
But French men and women possess some distinct advantages, as Ms. Ollivier points out:
French parents enjoy an infrastructure of social benefits that we can only dream of, including four to six weeks of paid vacation and excellent free education that starts with nursery schools and extends all the way to universities.
She goes on to say:
Though the French and their system are far from perfect, when it comes to parenting their culture by and large nurtures common sense and autonomy.
The Benefits of Social Benefits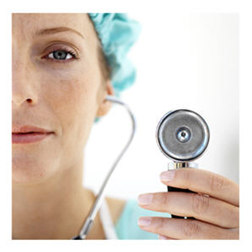 And while the article doesn't mention that health care in France (like education) is treated as a basic human right, may I add that as an additional factor? What about the quotidian stress that millions of American families face? The fear that drives us to hang on through heavier workloads and lower pay, while undeniably job-scared? The pressure that pushes us to find any sort of position to provide benefits?
What about the search for a second job or maybe a third – to pay for a modest amount of health care for ourselves and our children?
Do you think there is no ripple effect when it comes to social benefits of this sort?
Might I remind you that the French health care system, certainly not perfect, nonetheless provides services for its population? May I cite from my own writing on this critical conversation of adequate health care?
Couldn't we point to health care as delivered in France for example, ranked a few years back as number 1 in the world (the U.S. was ranked 37)? Could we mention the per capita cost of $3,500 per person, which is considerably less than the $6,100 per person in America? Or might we point to Germany or even Canada – and say – no, none of these are perfect systems, but they offer excellent care… ?
As to vacation (actual time off to unwind and spend with family – quelle idée!), wouldn't four weeks or more allow you to genuinely renew, to create memories as a family, and to tend to yourself and your partner without having to fit it into your busy schedule?
Parenting versus Partnering (Virile Verbs?)
Another ingredient in this mothering mix?
Ms. Ollivier takes issue with the notion that "parenting" has become a verb in the U.S., whereas that certainly isn't the case in France. It's an interesting point of comparison, and one that I would like to address.
Personally, I'm an ardent fan of the verb, its energy, its vitality, its ability to jolt us off our dallying derrières, and amp up the action – appropriately.
I daresay that "to parent" involves the same (or similar) activities in France as in other western countries, but with a measure of the madness reduced, as a result of equal amounts of another verb – "to partner."
Oh, I'm not saying there are never any conflicts over the love, kids, and job juggle – regardless of culture and country. But could we stay open-minded, read the article without judgment, and possibly take a lesson from the French  – at least on occasion?
What if we let loose on the worry un peu, while ratcheting up our partnering priorities?
What if we didn't turn mothering versus making love into a competition for our time and attention?
What if we continue to sharpen our political awareness, and recognize that personal relationships and families thrive within a more positive social and economic framework?
You May Also Enjoy