Apparently, we're doing more to harm our heart health than we realize. At least, so says – or implies – an article on Yahoo Health this morning.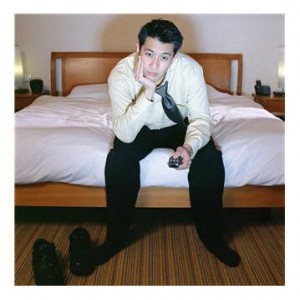 Remember the reports that watching television could shorten your life?
Yep. That bad Glued-to-the-Tube habit is at the top of the list for harming heart health, along with a negative attitude, insufficient fiber, and foregoing the daily flossing.
Smoking?
It's there, too. Even a little bit of smoking does damage, according to the article.
So how do you fare on these Healthy Heart Factors?
I admit to a great deal of sitting – and it is the sedentary nature of television watching that is cause for concern. I'm gritting my teeth and tensing up just thinking about it – spending long days (and nights) at my laptop, though I try to move around periodically – stretching, changing position, and even changing rooms.
More importantly?
I guilt myself into a brisk daily walk of 20 minutes – at least, if the weather is cooperating. And sometimes, it doesn't require my own finger wagging; early evening promises the pleasures of nature (which makes exercise less onerous), and that leads me to the subject of attitude.
Positive Attitude, Better Health?
A dose of attitude adjustment?
I admit to needing it, all too frequently.
We know a positive attitude helps (everything), and a negative attitude hurts (everything). Citing the Yahoo article:
… researchers found that the association between an upbeat attitude and reduced cardiovascular risk held true even when they took the person's age, weight, smoking status, and other risk factors into account.
Well now! We generally feel ourselves unwinding in happy relationships, with pets we love, or outdoor time enjoying nature. We also know the healthful impacts of laughter.
We're aware of the other side of the coin: the deleterious effects of panic, fury, and depression. We know that stress robs us of sleep, and messes with our eating patterns. We've also come to understand that grieving can contribute to a broken heart, literally.
You Are What You Eat?
Fiber?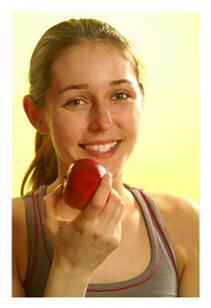 Pass the tree, and the bran muffins. I'll hug the former, and eat the latter.
While the Yahoo article made a point of discussing the many benefits of fruits and vegetables, and a high fiber diet in general, and even included flossing among its top six Healthy Heart factors, I was surprised that obesity didn't make the list.
Surely our poor eating habits as a nation, despite our preoccupation with weight and appearance, are worthy of a mention!
I admit – my eating routine veers off track when I'm wrapped up in writing, when I'm under stress, and also when I travel. I'll cop to two out of three at present, with a hectic schedule, and too little attention paid to what I'm putting in my mouth, and the hour of the day I'm doing so.
Feeling Good About Self Care
Articles of this sort – what is present as well as what is missing – nonetheless serve a useful purpose. In my case, I'm nudged in the right direction, aware that I'm overdue at the Farmer's Market (great bran muffins!), and in need of stepping away from the computer – for my health.
I have a bad habit of ignoring my own self care.
My tight jeans are an indicator that I've been too long at the keyboard and not long enough on the sidewalk. It's so easy to lose our good routines when we're under a time crunch, juggling responsibilities, and nurturing others.
Yet it's critical to treat our bodies respectfully, despite our overfilled agendas. For our heart health and our overall well-being.
Are you struggling with regaining discipline in any areas of your life?
Are you looking to eat healthier or shed a few pounds as we head into summer?
Do you practice good "heart habits" on a consistent basis?
Am I crazy to think that a list of heart health risk factors ought to include obesity?

Big Little Wolf's Daily Plate of Crazy