It has been gradual and recurrent – this process of ignoring my own needs.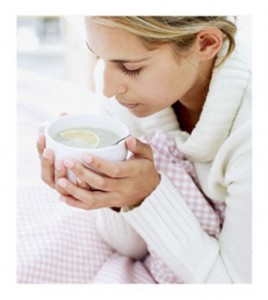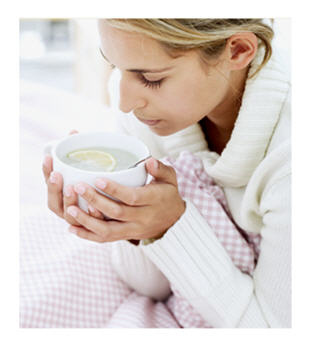 Routine needs.
The sort of thing that every parent attends to when it comes to a child, that at least one spouse fusses over when it comes to his or her partner.
Women seem to be particularly at risk when it comes to focusing on others to the detriment of their own health. We worry about whether or not our loved ones are eating properly, taking medications, remembering to schedule the annual physical, the dental check-up, and sticking to that exercise plan.
But we may not be worrying sufficiently about ourselves.
Mothering Habits
As a mother, I confess that when my boisterous boys were home for the holidays, I found it all a bit overwhelming. I was out of the habit of shopping for them, cooking for them, talking with them. More troublesome was the worry – when they took the car, when they disappeared for all night parties, when the all night parties carried on under my own roof.
It wore me out. They wore me out.
Relationship Habits
When I'm in a relationship (much as when I was married), I focus more on my partner than on myself. This isn't about people pleasing or even partner pleasing; it's something else. A matter of my upbringing, my nature, and likely – decades of habit.
When I'm emotionally involved, I rarely fail to carry my partner's world around in my head as well as my heart: his schedule, his routines, his needs of all sorts. I accommodate those needs on my mental checklists and in my daily rhythms – often, nudging out my own more pressing priorities.
Loving Logistics?
And the "everything" that I take on? It may range from gentle reminders to refill prescriptions to the intricate dealings of office politics, his need to consume certain foods (and moderate consumption of others), his exercise and his sleep, his taking care of himself.
While neither demanded nor intentional, the question of whose needs come first isn't an explicit one; I automatically drop down on my own priority list. When the relationship is a good one, I'm well aware that he is also taking on some measure of my burdens and my needs.
Caring for Ourselves, for Others
And yet, when I'm in a relationship I make it a point to shop at the Farmer's Market, to cook the healthiest foods possible, and I enjoy it. In some respects, I do better at taking care of me, when there is some sort of we.
In contrast, when I find myself alone with myself – something that remains both strange and wondrous (after years of solo parenting) – I realize that I do not take the best care of myself – for myself.
Healthy Habits
I have appointments (doctor, dentist) that I should have made months ago. Nothing unusual, but it's unlike me. I forget to take my vitamins, and pay the price when I wonder why I'm dragging. I forget to take my regular walk, and know that wintry temperatures are no excuse. I forget to eat unless I'm in the company of another adult, and then when I get around to it, I grab whatever happens to be accessible.
And I admit, before the holidays I had been doing exceptionally well (and enjoying it), making healthy eating a pleasurable priority for many months.
And while I might say that this daily writing is the most helpful discipline of all – an essential piece of the puzzle for me at this period in my life – it's certainly not enough. It ignores the physical, the fuel in the engine, the body taken for a spin on the road, the regular tune-up at the hands of the mechanic.
After Divorce, After Parenting, New Rhythms

After divorce, parenting was my reason for going on. Through all the years of shit – and that's the only word that captures it – my children remained my true North. If I cared for myself in spotty fashion at times, I always returned to sufficient attention to ensure that I would be there – here – for them.
And with Empty Nest?
I'm out of the habit of ensuring that I will be here – for me.
Do you occasionally lose your rhythm of caring for yourself? The simple things – like eating, like basic exercise, like taking your vitamins or medications?
Much has been written about married men being healthier than single men. Do you think this is true, and because women, generally, are taking care of them?
When you're in a relationship, are you more likely to take good care of yourself – for any number of reasons?
Is this an age thing, a stage thing, an alone thing, a gender thing – or a matter of individual experience and priorities?

Big Little Wolf's Daily Plate of Crazy