Don't you just love the tidbits you pick up through social media?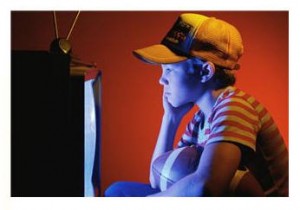 I couldn't resist reading this one last evening – an article on how television shortens our life span.
Except of course, it isn't that TV shortens your life span. There is no causation to that effect; it's the association – a connection or relationship. Those who spend enormous amounts of time in front of the tube are more likely to exhibit unhealthy lifestyle factors in diet or (lack of) exercise. Another possibility for excessive viewing habits? Depression, of course.
According to this article in USA Today, an Australian study concludes that our lives are shortened by 22 minutes for every hour of television watched after age 25!
TV-Lifestyle Link
Well, that's not exactly the take-away from the research, if you look deeper.
Here's the real crux of the matter:
Though a direct link between watching TV and a shortened lifespan is highly provocative, the harms of TV are almost certainly indirect, said Dr. David L. Katz, director of the Prevention Research Center at Yale University School of Medicine.

"As a rule, the more time we spend watching TV, the more time we spend eating mindlessly in front of the TV, and the less time we spend being physically active," Katz said.
So the issue is mindless eating and sedentary lifestyle, and "we now return you to your regularly scheduled programming" – or mine at least – and earlier discussions on America' obesity epidemic, our need for affordable and accessible healthy foods, not to mention the education to know what to eat, and what to avoid.
And the depression factor? Is that to be minimized?
I can't help but pontificate on events that lead to depression – unemployment or its second cousins – living job-scared and working around-the-clock, relationships troubles and dare I say it – divorce, the financial woes that frequently result from job loss and matrimonial meltdown. And the dramas of parenting – whether you're married or single.
Data Data Everywhere
Now, now. I'm not ready to concede 22 minutes of my life for every hour that my boob tube is on, with classic films or Housewives buzzing in the background.
In the evenings, for example, I edit with the television on. I enjoy the voices – and yes – at times I listen and look up. For the most part, television acts for me the way music does for others. It relaxes me and allows me to work longer hours. Now that is what I consider a "root cause" – the need to work longer hours. How many millions of us are caught in that particular trap – doing more for less, trying to cover the costs of supporting a family?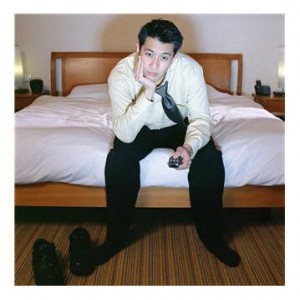 As for depression and its impacts, we have to ask ourselves, is it situational and temporary? Is overeating or inactivity or other "depressive" behavior a logical extension of a trauma, of restrictions due to injury or illness, a coping mechanism in the aftermath of death or divorce and a period of grieving?
Who doesn't zone out in front of the tube when they're down? After all, isn't it a legal form of anesthesia?
Healthy vs Unhealthy – You Decide
Kids and TV?
I believe we do need to model moderation. I certainly parked my children in front of their favorite shows when needed (and for the single parents out there, it's a lifesaver), but there were plenty of other pursuits, creative time, and outdoor play.
But when it comes to adults (and easy conclusions), shouldn't we debate root causes for overeating and under-exercising, trotting out distinctions between "causation" and "association?"
Returning to the article in USA Today:
Dr. Robert J. Myerburg, a professor of medicine at the University of Miami Miller School of Medicine, added that "a sedentary lifestyle can reduce life expectancy."
In other words – get up, and get moving.
Good advice, but isn't it oversimplifying?
Bad economy? It drains marriage, sleep, healthy eating, exercise, parenting. Bad marriage? It strains job performance, sleep, healthy eating, exercise, parenting. Money problems and relationship problems, whatever their origin? In my book, that's a recipe for depression, though surely not the only one.
Watching television? You betcha. But which came first – the chicken or the egg? Free-range chicken? Coddled Egg?
So tell me –
Do you watch too much television?
Do you eat mindlessly when you do?
Do you work or exercise in front of the tube?
Do you pay attention to the quality of your food, as well as quantity?
Big Little Wolf's Daily Plate of Crazy