I thought it was the usual – a skinnied-down version of a new magazine in a world gone virtual. Daring, I thought, as attempting any sort of print publication in this age of the Internet is an uphill battle. But I set aside the bills from the mailbox, and sat down to page through.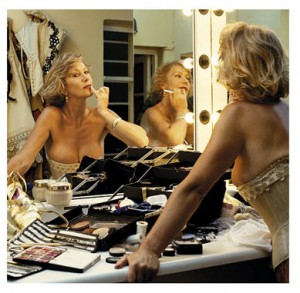 I hadn't recognized the woman on the cover. Only after reading the table of contents did I glance back and scrutinize the face, discovering an 80s icon in the plumped, smoothed, and limpid likeness; a facsimile of her "older" younger self.
I won't say who it was; I will say I was disappointed. The person gazing back at me seemed pleasant enough, somewhere in that tinkered-with range of 40 to 60, yet her face spun no stories and held only the slightest resemblance to the star I once watched and listened to.
I skimmed the lead article, and thumbed through the rest. Hmm, I thought. A lot of sponsored copy.
Then I realized it was nearly all sponsored. There was lasik from my local clinic, Botox from the dermatologist in the nearby office park, full-fledged nips and tucks or, mini-lifts if that's your preference.
Would you like a vibrant smile?
That posed no problem, as I scanned "before" and "after" images from a half dozen providers of dental implants or pearly veneers.
Care to explore concierge-assisted recoveries for your surgical enhancements?
There were many to choose from.
And there was more: case studies on European creams, on heart healthy diets, on the advantages of the now-accepting-new-members senior spa and health club. There were pictures and paragraphs on every conceivable cosmetic procedure.
I paged back to see the name of the publisher and learn more about the contributing writers. This thinly veiled advertising circular was little more than a targeted set of "senior services," all of which were spouting the advantages of anti-aging this, anti-aging that.
And then it struck me – which isn't to say it hadn't occurred to me previously.
Anti-aging? Wouldn't that mean death?
Shouldn't we be pro keeping our eyes and ears open, pro making reasoned choices, including rejecting the concept that we must always appear young? Why is every sign of aging "bad?"
Why are my joyful laugh lines to be expunged?
Why must my abdomen reject the ripples that show I carried babies and gave them life?
Why is aging for women so sorrowful that we feel "less" than we once were – less worthy of love, less worthy of jobs, less worthy as people?
Why had this lovely 80s star allowed her individuality to be cosmetically and digitally altered?
I am a woman at midlife. I may not like the loosening of skin in all its inevitable places, but isn't that natural and not without its own beauty? Is it impossible for us to appreciate the entirety of the package, rather than pointing to the shiniest wrapping and saying that is what matters? Can't we focus on health and its obvious advantages?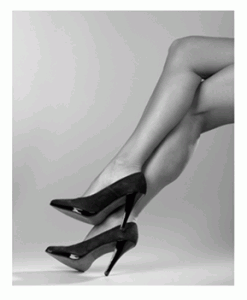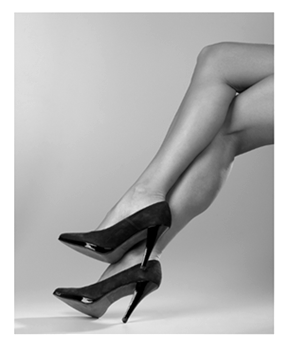 Of course I'm aware of ageist prejudice.
Of course I'm aware of my lessening marketability.
But doesn't accepting the prevailing "wisdom" of fighting aging tooth and nail mean condoning that we are valueless as we mature?
I eat well, I walk briskly for exercise, and yes, I paint my gray and I still enjoy dressing in a feminine fashion. I tend to my mascara and gloss, and God knows I adore my shoes. I won't say "never" to the possibility of a tweak someday, but nor will I apologize for my age, and with it – my acquired wisdom, my sexual maturity, and my stubborn vitality.
And I won't be told that aging is anything other than natural, and a privilege.
Maybe it's time we shifted our thinking, we the women of 40 and 50 and 60 and older. Rather than fighting our years, perhaps we should fight for them. So give me Meryl and give me Helen. Let's toot our handsome horns and flaunt our fabulous fuller figures. Let's know that great glow is more than show, and not the entitlement of a single demographic.
You May Also Enjoy