Socializing is vital to our health and well-being. However, with the convergence of remote work, empty nest, and the isolation that may come with midlife ("gray") divorce, is loneliness inevitable? And given the natural attrition that can occur in longtime friendships, is it any wonder that loneliness is reaching epidemic proportions — especially in those 50 or older?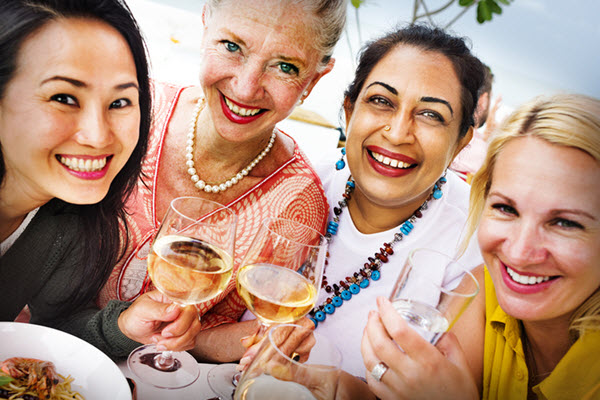 Many of us were once part of a reliable social network in our jobs. But if we were laid off, and if we're now in middle age, we may struggle to find secure positions again. Though we can pick up contract work and part-time projects, these don't encourage forming long-term attachments. Likewise, any number of work-from-home positions generally offer little to no "real" human contact.
If we have children, they may be in high school, college, or already out of the nest. Our families (if we have them) are often scattered, going wherever the work is. If we are divorced or widowed, we may no longer "fit" into the couple groups that were once our community. And, more important than many will admit — changing financial circumstances when we go from married to single, or after job loss, also creates distance among one-time friends.
The net: We seem to be increasingly cut off from groups that previously provided community, connection, and a sense of belonging, as well as emotional and logistical support. And let's not diminish or dismiss the importance of fun! Don't most of us have more fun when we are with at least one other person?
Addressing these issues of friendship, isolation, and loneliness, this recent New York Times article struck home.
"How to Maintain Friends" makes a simple point that those of us willing to admit to growing circumstantial loneliness already understand all too well:
… research shows that bonds of friendship are critical to maintaining both physical and emotional health. Not only do strong social ties boost the immune system and increase longevity, but they also decrease the risk of contracting certain chronic illnesses and increase the ability to deal with chronic pain…
Duly noted. Many of us have lived it. But let's not dismiss the impacts of life stage, employment status, marital status — and more — that play a significant role in our "friendship status."
So what do we do?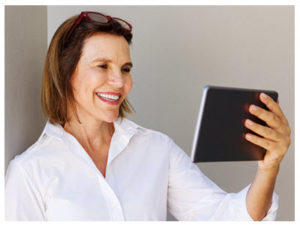 Sure, technology assists in staying in touch. But is that enough?
For the middle-aged among us, these suggestions on fighting loneliness are worth noting — taking classes, joining clubs — but (yes, there's a but)… It is assumed that money is not an issue, that you don't have to earn a living, and that you have family in your life to help.
I cannot quantify the number of people for whom this is no longer the case. However, I am among them, and I certainly know that many readers could say the same.
Does that mean we throw our hands up into the air and give up? Absolutely not. So how do we bridge the loneliness gap that threatens our emotional and physical well-being?
If you are physically (and financially) able to do so, volunteer. Try a community center, a library, a school, a hospital, an elder care facility. Talk to everyone when you go out! Even if only one out of 50 efforts yields a connection, that's terrific. Especially considering statistics like these, as cited in the Times article.
An estimated 42.6 million Americans over the age of 45 suffer from chronic loneliness, which significantly raises their risk for premature death, according to a study by AARP.
Scary stats? I agree. But hang on… the article also makes suggestions for the care and feeding of existing friendships that may otherwise be neglected due to work schedules, family obligations, distance, or personal circumstances.
For example, small gestures go far — like a quick hello via email or text. Or, remember a birthday, the anniversary of a spouse or parent's passing, and ask about the new job or new relationship or new pet.
Critical — and not mentioned in the Times article — how we communicate. Few of us are without struggles. How, when, and if we share them requires discretion. And I try to keep this in mind: People remember how we make them feel.
Sometimes I forget this essential guideline, and then I kick myself and vow to do better.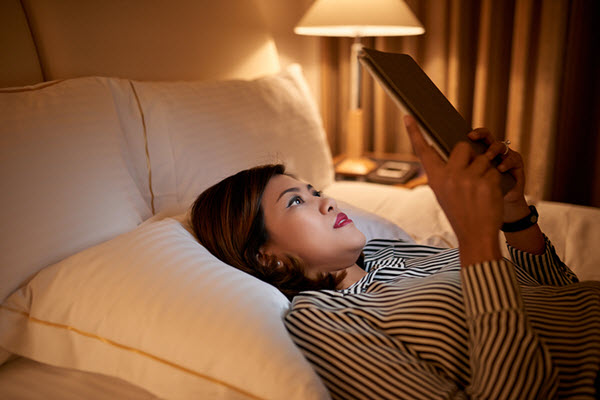 Given the isolation I have experienced in my own life after moving a year ago, the online world helped, some; phone calls with my sons helped, some; one old friend who traveled hundreds of miles to unpack boxes (that I couldn't manage) helped, some. And a friend I stay in touch with via Skype also helped, tremendously. And then there's this — knowing in my gut that my circumstances would not stay the same forever. I told myself they would get better.
Besides, I am not one to give up when I set my mind to something. So, these days, among other things, I am looking into meetups. And, I keep chatting with people in the supermarket.
As for the online world, it can be — and for me, is — a help. It is not, however, a substitute for the real world. That is something I am, at times, painfully aware of.
Now, while connecting online may not be as good as girls nights out back in the day, it enables me — and you — to create and maintain long-distance relationships with friends and family, remembering the important friendship-maintenance tips above.
Another takeaway?
Refreshing our options by plugging into new communities, however they are structured — creating a pipeline of sorts — is equally essential. All communities shift and evolve.
So how do you fight isolation?
You May Also Enjoy