Girls Night Out? When is the last time you indulged?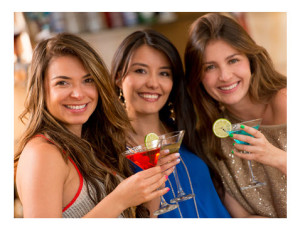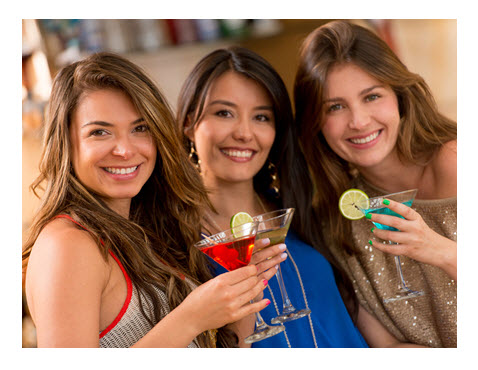 How about this weekend? Does this still take place – not only before marriage, but after?
If we were the Sex and the City girls, we know nights out are routine no matter what, as are the deliciously connective coffee shop get-togethers. And remember – even as those iconic fictional characters matured and paired off, they still made time for their female friendships.
I grant you, most of us don't live the Manhattan lifestyle we see on film or television. Most of us don't have an unlimited Ladies Night budget either. So how do we manage to keep up friendships that involve getting together and having fun?
Does Saturday night benefit from special attention – including with our girlfriends?
Are You a Social Animal?
Some of us are more social animals than others. We're hitting the town solo or with friends at 21 and still happy to do so at 41, even if a little less often.
We socialize for our jobs, we socialize with our partners, we socialize with neighbors and acquaintances because we find it fun!
But keeping our friendships over the years and living up to our family responsibilities may mean the former wanes while the latter takes an increasing amount of time. Add the requirements of work, and socializing may fall by the wayside even if it's something you adore.
Ah, for that 30-hour day…
I may not be much for wildly noisy and crowded spots generally speaking, but there are times I find these environments very enjoyable. The people-watching alone can be fantastic!
But for a Girls Night Out? With two or three friends?
Best Places to Live for Girl's Night Out
I was curious to see if there are specific places that are especially conducive to girl's night out.
Apparently, there are.
This listing of "Best Places for a Girls Night Out in LA" includes an assortment of bars, clubs and eateries, as well as hotels with high-end lounges and great people watching.
Personally, I believe the people-watching is key, whether you're just admiring the view or actually looking to put a little toe in the flirtation waters, even if you are with the gal pals.
In "Best Places for a Girls Night Out in Chicago," CBS offers another city-specific selection of restaurants and bars.
But what makes for the best possible Girls Night Out?
Ideas for Girls Night Out
When I was more likely to hang with the girlfriends (admittedly, before kids came along), my own preference tended toward casual and not too noisy. The only ingredients I really needed were my friends, an excuse to dress up a little, and a great spot to enjoy a view of the men but primarily – conversation among ourselves. With coffee or a drink, I was content.
When you're going for something a little more outré, you might consider some of the options for going out on the town that Cosmopolitan suggests:
Faking a bachelorette party at a trendy bar
Hitting a fabulous home store with the friends for some window shopping
Make your Ladies Night Out a Ladies Night In… with a great movie and drinks
In similar fashion, how about a Do-It-Yourself glamour shot party!
In or out of the nest, what about a Junk Food Fest (and subsequent Sugar High)?
Girls Night Out, With Life's Little Changes
Now I admit, one's life stage will certainly impact what you consider an entertaining and bonding Girls Night Out, so I might modify the short list above in my own way. And I can't say I'd be donning a veil over dirty martinis. However, any of the following would suit me just fine!
Window shopping of any sort
A comfy bistro with great food
An exhibition or gallery opening – good reason to dress and socialize and support the arts
A Health Food Fest, do-it-yourself style, after a run to the local Farmer's Market
The real point? Any activity that encourages talk, catching up, and laughter. Even as we change with the years, don't we stay the same in our desire to connect, to share history, to continue dreaming and looking forward?
You May Also Enjoy