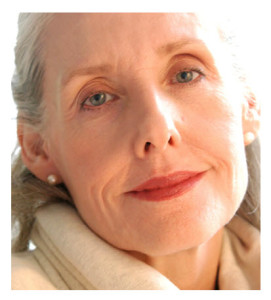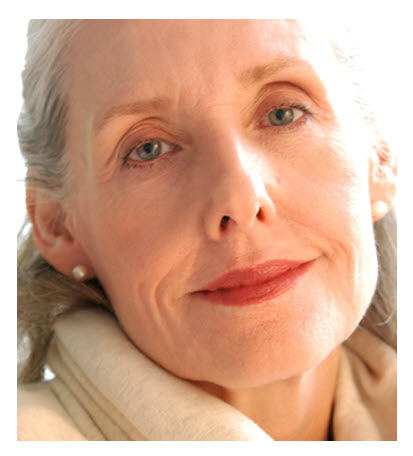 Considering the narrowing number of friends you have now that you're over 50, and likewise your live-in lover or spouse or companion, the issue of how to make new friends arises again and again, and this, despite the others you encounter in the officially middle-aged demographic, and to whom you nod or wave or murmur in passing.
You ask yourself if they are as frightened, if they are as concerned, and if they are as perplexed as you are at withdrawing into a sort of cocoon of necessity and circumstance. Perhaps they view their dwindling crews as a closing of the ranks, or a tactic for managing unwanted expectations. Perhaps their tightening of circles is a matter of expedience; who isn't caught in the flurry of family obligations like caring for elderly parents or stumbling through midlife dating, or shuttling back and forth to physicians — the dermatologist, the cardiologist, the oncologist.
Whether tired or preoccupied or wildly busy and then tired or preoccupied, you discount the embarrassment of your aging face, your spare tire, and your surprisingly stubborn pride all the while admitting that you can hardly imagine undertaking a new friendship (much less rekindling the old) in your currently melancholic psychological state. This is not to say that you are entirely friendless nor woeful and dispirited as a result, or dispirited and woeful and therefore entirely friendless; all chicken and the egg circumlocution aside, you can count true confidantes with your thumb and your index, and adding those you can rely on, even casually, may leave one or more digits dangling.
In an effort to identify friends, you may be tempted to resort to including acquaintances. But you stop short: None would qualify in a list of hug-it-out, stop-by-for-coffee, call-me-when-you're-sick compadres, much less when your kid has dropped into an adolescent funk, or your dog is vomiting and you don't know what to do, or you're the one who's nauseous over your withering assets, your lost job, your man friend's disinterest, your woman friend's disinterest, or outright depression over your notable absence of human interactions, which cycles you right back to an indisputably shrinking coterie of intimates.
And you wonder what you'll do when you're "really old" and pals are routinely dying off.
Among the dying as you imagine them are casual friends from junkets long past, and wannabe-admirers who didn't dare to ask you out; that was in an era of "like" before the virtual appropriation of this fundamental term.
Among the dying are neighbors from the days when your children rode their bikes together; that was before Driver's Ed and SAT prep and sneaking out for God-knows-what, and before you find yourself (suddenly) middle-aged and moving them into their college dorms.
Among the dying are others whose time has come because their birth certificates tell them so, and they begin to drop like proverbial flies; it is as if some Bell Curve requires that their — your — numbers begin to diminish in accordance with varied bodily breakdowns.
All of the above is at least in part responsible for the impression that middle-age as a label is ominous, and equally so, accusatory, dismissive and downright deadly. No wonder it seems as foreign to you now as no doubt it will be when you look back, stunned that you are still around at 70, and trying to process the notion of "elderly." Then you will reflect on your energetic outlook and available opportunities some two decades earlier.
After age 50, widening your circles to include a larger group is well advised. And no, do not presume to include those on Facebook with whom you chat, or the retail staff with whom you engage in pleasantries at the local coffee shop or bookstore or dry cleaners, and no, not the friendly faces with whom you worked once and exchange emails or holiday cards or LinkedIn introductions; rather, target some broader selection with equal parts concern for where they are, and plans for where they're going. You may consider the following candidates: friends of friends whose names you actually recall, or possibly the old pals you knew in your twenties and thirties before you moved or they moved and you had babies or they had babies, and be grateful that social media enables you to find them. Then, take to the phone or the interactive screen, where you can laugh and chat and gossip as you expressly make a point of not complaining about the nagging pain in your back, and the failure of the latest hand cream to fade those damnable brown spots, not to mention the thousand and one ways in which the world was so much better 30 years ago when you were satin-skinned and hopeful and not going to become your parents who, incidentally, may qualify as friends now that you are 50, as they, at 80, seem younger than ever.
None of this resolves the issue of the pinky with no designated name of a friend for that coffee or that cry or even a dash to the supermarket, and this is precisely why you need to understand, to resolve, to determine, to pinpoint, to practice, to put into practice a platform and process for making new friends at, on, or over the age of 50. And if you do not, then you will be required to do the same over 60, so set your mind to pursuing all viable routes to finding new friends, moving beyond your Google circles and your real world inner circle that consists of you, the man you see from time to time, and the old friend from before divorce whose husband is about to retire and who, in empty nest like you, paces in a series of zeroes or loopy figure eights, or zigzags from room to room as she bites her lip and contemplates what this stage really means. Happily (for her), she is a grandmother, with children 10 years older than yours and therefore the next generation well established, a fact that plainly gives her some peace and perspective as exemplified by the way she softens when she speaks of taking trips: There's 85 South then 95 South, or 85 North then 95 North, or possibly I-20 West or just catching a flight to visit a son and a daughter-in-law and a grandchild, or a daughter and a son-in-law and a grandchild, or a single daughter in the North or a single daughter in the South.
Unhappily (for you), she is often away.
Though you rarely have a moment for that coffee or hello, you nonetheless bear periodic witness to her discomfort as she gazes in the mirror, and her restlessness as she tidies her house. You note your own worry as you watch the man sleeping next to you, and you listen to his breathing and you see his fingers twitch in dream and you wonder if he will disappear as men have a way of doing. You tell yourself you cannot blame them; fearing their own mortality, they seek the company of younger women whose ovaries continue to function, whose spines remain supple, whose skin has yet to lose its satiny surface and whose complaints now seem myopic. Thus you make a mental note that you really must generate yourself new friends or at least one – for the cup of java or the touch-base by telephone or strolling the mall quarterly and trying the latest miracle foundation and the latest non-feathering lipstick and the latest collagen-based skincare product and listening patiently as she remarks on the pros and cons of white gold or yellow gold or rose gold though you can't say you care much all things considered, as your life has never been about jewelry options but it would be richer for the addition of a few friends.
Since friends can discuss frivolous issues and more serious issues, and it is the frivolous and the serious that you crave not to mention expansion rather than contraction so you feel more fully alive, you apply yourself to the surprisingly numerous alternatives you identify: Consider a meetup over French or fashion or other common interest; consider a book group devoted to Jane Austen or symbolist poets or avant-garde heavyweights; consider checking your Facebook friends to see who lives in the metropolitan area; consider your alumni associations and your professional associations and your community associations and insist (to yourself) on not excluding those individuals who are in their twenties through their forties. If you are in reasonable health, consider a swimming class for the (dare I say it) middle-aged, if not at the Y then the local church; this last doesn't require membership to its pews to purchase membership to its lanes where women can swim a little or steam a little or chat a little and then head home to whatever work remains or the work of a husband remaining or the work of deciding if being alone and uncoupled is worth the work of changing that status. After all, you can always go online as long as you're open to the octogenarian who may come calling though you are 55.
The challenge of making new friends over 50 is that you scrambled through the 30s and 40s for your career and your kids and possibly to pursue an interest; you may be caught between still-young-enough-to-need-you children in college or not-dead-yet elders who require care and attention of the sort that you hope someone will provide to you when the time comes. What is left is scratching for a living since you aged out of your career or you were blind-sided by death or divorce; what is left is a few hours of sleep courtesy of Ambien or Klonopin or Johnny Walker; what is left is easing the isolation on your favorite blogs and Facebook, or sharing images on Tumblr and on Instagram while caught in a quandary over the tendency to fictionalize when what you really desire is commiseration or acceptance or purpose; what is left are not the friendships of your childhood or your teens or your twenties, not the commonalities of dishing over the boss and kids and spouse and soccer in your thirties, not the excitement of a new move to a new city for a big promotion in your early forties, not the thrill when you find yourself dating after a stale marriage and the rediscovery of your sexuality. Instead, there is this: Staking a claim where you are, appreciating whatever love exists that you take for granted, estimating the remaining years and days and hours, and carefully considering the quality of a peer relationship you could truly enjoy, the likelihood of the friendship lasting and thus in its endurance your willingness to invest, and if you do resurrect a friendship from childhood or college or grad school or three employers ago, perhaps a Skype call is enough to eke out the mutual benefits of an affectionate and meaningful connection.
Now and then you could exchange images like girlfriends with a new coiffure or a five-pound weight loss, or swap tales like buddies do of sexual exploits and sports life and business ventures and even the joy of being a father the second time around, though in that too, while older and wiser as a father over 50, there is little time to devote to friendship.
Gender is irrelevant of course, as what you seek ought to be simple: To share a confidence and know it will be honored; to find common ground and trust it won't be shaken; to shrug off the weekend's latest aches and pains; to hug it out after a disagreement; to stop for coffee without calling; to call when you're having a meltdown over your kid's silence or your dog's illness or your dwindling assets or your lost job or your man friend or your woman friend or your notable absence of friends, and given that last, maybe you will make it to that meetup after all, and schedule yourself into a class at the community college, and respond to the invitation to join your third cousin's book group at the local Starbucks. Most important: Tell yourself this isn't really about dying so much as it is about living while you still can. And remind yourself to smile no matter which avenue you select for making new friends over the age of 50, to smile because no matter the outcome of your quest it brightens you to do so, to smile because it is excellent exercise for the sagging neck, the softening jowls, and the once-upon-a-time crisp and youthful forty-something jawline.

If you would like to share details of your 50+ story — concerns, special challenges, questions, suggestions and successes — and connect with others, please email startingover50plus @ gmail.com. You may also find use in the Midlife Makeover Series.
You May Also Enjoy