We stigmatize loneliness as if to be alone is somehow a matter of "fault," a personal failing, a lack of effort or appeal or worthiness.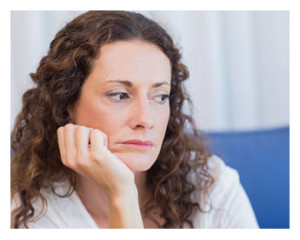 Loneliness is neither disease nor contagion, though too often, we carry shame as if it were a social disease.
If the unfulfilled desire to keep company with a partner or friends leaves you wanting and somehow embarrassed; if it leaves you feeling isolated and in pain; if it causes you to close off parts of yourself that were once beautifully open; if you grow angry or fearful — will loneliness eventually make you sick?
Science will tell us, plainly, the answer is yes.
The Stigma Makes It Worse
The weekend will be here in a flash, and you have no plans. Again.
You're staring out the window. You're pacing. You're feeling sorry for yourself. The weight of depression, even despair, is descending in an all too familiar and seemingly physical press. And we know there are links between depression and physical pain.
And you can't talk about it. It's all you can do to admit the reality to yourself. And the reality is… You're lonely.
Hey! You've got good reason! It's been years since your last relationship, or you've recently broken up or you are living in a sexless marriage, which leaves you feeling physically and emotionally cast away.
Maybe you've been raising kids solo and now you're grappling with Empty Nest. You're struggling in a new job or a new city. You can't seem to find an "in."
The stigma of admitting to loneliness keeps you from opening up. Then again – you're alone, so who would you talk to?
Aren't We All Lonely? So What?
Everyone gets lonely, right? So you pour yourself a glass of wine, or scrounge for the chocolate in the back of the fridge, or take the dog for a second walk. You fill your time browsing the web. You tell yourself to snap out of it.
Alleviating loneliness is easier said than done of course, and it's just as easy to make light of the problem.
We shouldn't.
Consider this Life Science article that points out the effects on our immune systems:
… people who are lonely experience more reactivation of latent viruses in their systems than the well-connected. Lonely people also are more likely than others to produce inflammatory compounds in response to stress, a factor implicated in heart disease and other chronic disorders.
But is this news – really? Or are we finally letting the "L" word out of the closet and legitimizing its impacts by looking at the physical consequences of social isolation, namely — stress?
And this doesn't even take into account the potentially unhealthy behaviors that may develop as we keep ourselves (or find ourselves) cut off from others, from physical touch, from sexual and emotional relationships that most of us need to feel whole and human.
The Chilling Effects of Social Isolation
This Slate article tells us that loneliness is deadlier than obesity.
How can that be?
… Studies of elderly people and social isolation concluded that those without adequate social interaction were twice as likely to die prematurely… The increased mortality risk is comparable to that from smoking. And loneliness is about twice as dangerous as obesity…

Loneliness has doubled: 40 percent of adults in two recent surveys said they were lonely, up from 20 percent in the 1980s.
Surely our online communities provide much needed connection, right?
Slate says otherwise:
All of our Internet interactions aren't helping and may be making loneliness worse. A recent study of Facebook users found that the amount of time you spend on the social network is inversely related to how happy you feel throughout the day.
The Pleasures of Solitude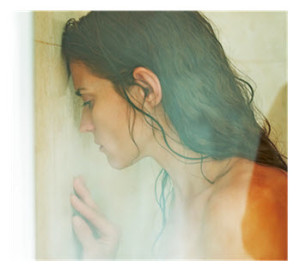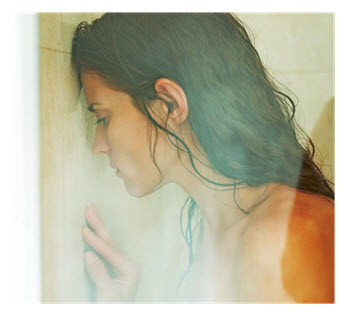 Some of us who choose alone time (and, I might go so far as to say, crave it) do not see hours or even days on our own as challenging. On the contrary; they are welcome — a respite from countless expectations  (perhaps after years of carrying the parenting ball on our shoulders?), time to pursue more solitary but enjoyable activities (running? reading?) — without guilt or need to justify (much less negotiate).
Some of us need more alone time than others. We hope those dearest to us will understand.
If you dwell on the opposite end of the People Who Need People spectrum, you may find yourself restless and hungry for conversation under exactly the same circumstances.
One scenario is not superior to the other; these are examples of personality differences that exist and, when not taken to an extreme, form our versions of normal interaction.
Besides, a desire for "space" does not equal a dislike for or absence of social interaction.
Loneliness in Our Aging Population
The issue of loneliness and isolation for our older citizens is addressed with somewhat less stigma, the negative health impacts outlined – and not only recently.
This comprehensive scholarly abstract dating to 2005 looks at a broad range of sources and a wide sample including both the US and Canada, and studies data from 1970 through 2002, concluding that:
Nine of the 10 effective interventions were group activities with an educational or support input… The review suggests that educational and social activity group interventions that target specific groups can alleviate social isolation and loneliness among older people.
If we can recognize and attempt to address the need for (group) social interaction among older people, why can't we address these same painful sources of isolation among those of us who are younger?
And do something about it?
Loneliness Hurts, Stress Kills
Ultimately, these articles tell us what we know as a culture and have yet to resolve: isolation and worry make us sick; our society continues to isolate people from one another — by age and other demographic factors; by marital status, however inadvertently; by virtue of changing workforce dynamics; families that uncouple then recouple, only to uncouple again; by a theoretical substitution of virtual connection over "real world" interaction.
Don't we also know that loneliness has no age limit, and nor does it preclude the inclusion of children, adolescents, and young adults? Shouldn't we be paying attention to our most vulnerable, and try to help them address issues of social anxiety or access that may be holding them back?
If stress comes in a variety of flavors — over relationships, money, kids, jobs, health issues and also, loneliness — surely, we're positioned to do something about the loneliness.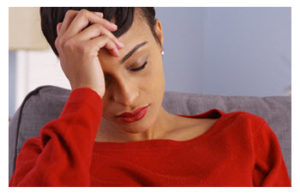 Now more than ever, we have options to alleviate its sting, and perhaps we ought to seriously consider what we learn when we look at older people: There is value in group interactions and likewise, ongoing education.
What about learning something new that is recreational and involves a group? What about online communities that offer opportunities to stretch our minds, enjoy some laughter, and get to know a variety of people — ideally, in the real world? Can't our online communities facilitate real world friendships and meetings? What about stopping to say hello and introduce yourself as you walk by your neighbor, instead of simply nodding and moving on?
Emotionally Needy vs. Lonely
Some of us require more "care and feeding" than others — more tenderness, more attentiveness, more daily interaction. Whether or not you consider this (or yourself) to be a matter of emotional neediness may well depend on who you talk to. As with other personality differences (and their psychological threads?), no doubt there is a spectrum of emotional need that we all travel routinely, depending on the circumstances.
Certainly, we can identify those in our lives who do need more TLC — more listening, more touch, more reassurance — just as we can identify those who are more solitary by nature, less in need of regular emotional "care and feeding," and perfectly content as they are.
Loneliness is not to be confused with emotional neediness. Simply put, when we are lonely, we are isolated, feeling desolate, and:
… affected with, characterized by, or causing a depressing feeling of being alone… destitute of sympathetic or friendly companionship, intercourse, support, etc.
Feeling as if you have nowhere to turn on a good day as well as a difficult one — "destitute of friendly companionship" — is a terrible feeling. When it becomes a persistent state, the physical impacts that result from the emotional strain are significant, as the various sources above make crystal clear.
Shouldn't we keep our eyes open for family, friends, neighbors, acquaintances who may be suffering from lack of human connection? Isn't there more we can and should be looking at in terms of our culture, and the way we discard people and responsibilities if it suits us? Can we remove the stigma from loneliness, once and for all?
You May Also Enjoy