Oprah Winfrey, speaking on behalf of Weight Watchers, appears on my screen for at least the 20th time. "Let's make 2016 the year of our best bodies," she says, or something to that effect.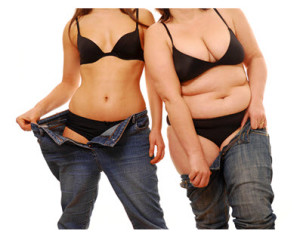 Now don't get me wrong. I adore Oprah. She's a game changer. An inspiration. And yes, she now owns a 10% stake in Weight Watchers, which, incidentally, is one of the diet programs I've used over the years, and one that has worked for me.
But…
Each time Oprah says these words — "let's make this the year of our best bodies" — I cringe.
No, it's worse than that. My admiration for Oprah takes a hit.
Is this the same Oprah who exerts enormous cultural influence, Oprah with her $3 billion, Oprah who can surround herself with the best in personal trainers and nutritionists and chefs, Oprah who can change lives with the selection of a book (or the support of a presidential candidate), Oprah who builds schools for girls in South Africa to encourage leadership skills?
It's the vulnerable spot, the soft underbelly of a lifetime of hurt, the fact that this commercial hits its target with these opening words: "Inside each overweight woman is a woman she knows she can be." How cleverly they strike us inside the fat woman's heart of hearts, behind her brave face and bright smile, beyond her self-deprecating jokes, her bingeing, her starving, her fists beating on her belly at 14 and at 24 and possibly, still, at 44, only to drop her arms at her sides with a weary sigh ten years later, staring into a mirror, lost in 'if only.'
The fat woman is never enough; the woman who sees herself as fat is never enough; the woman who lives in fear of fat is never enough; every woman, at some point, is likely to feel that she is not enough based on her appearance.
The Message Hurts; the Message Works
Oprah's words set off a chain reaction of negative emotions, rippling through decades of body memory, decades of self-inflicted deprivation, decades of hopefulness for a "happy life" based on a dress size, a myth, a perpetually moving target, a false god.
A false god and its $64 billion industry.
Despite that seemingly supersized figure, as Fortune tells us, it's lean times for the diet industry, with Americans more focused on eating healthier rather than dieting. That should be good news, don't you think?
Although a third of us are obese, the Fortune article reports:
… more and more people are focused on health first—and calories second. The percentage of women reporting they are on a diet has dropped 13 points over the past two decades, according to research firm NPD Group.

The result: crimped revenues for companies in the business of helping people lose weight. Market leader Weight Watchers has reported sales declines for two consecutive years and is projecting a weak 2015.
Bingo.
Fat, Thin, Worthy, Unworthy
I can't help but wish that Oprah's considerable social conscience and financial power had turned its focus on Big Food and GMOs. I can't help but wish she had taken aim at the monumental challenges of education and access, when it comes to eating healthier foods and finding them, affordably, in a market nearby. I can't help but wish that Oprah had offered up a message that we are more than good enough, whatever our body size if we are healthy. And no, that doesn't mean obese.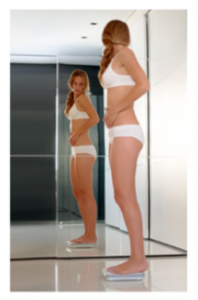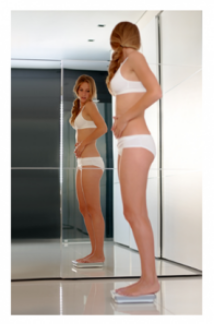 I know what it is to be fat. I know what it is to be thin. I know what it is to be comfortable at a particular size and uncomfortable when I'm larger. I know how I am viewed when I'm not fat, and how I'm viewed when I am. I know when I'm healthy. I also know that I wish to hell that I could finally stop worrying about my weight, and it is disappointing to see a powerhouse like Oprah, at age 61, regardless of her financial stake in the well-known company, reinforcing old pain that is too easily refreshed.
How many of us have spent 20 years, 30 years, 40 years or more concerned with how our bodies look, rather than how we use them?
And let's remember that mature and older women are not immune to disordered eating. National Eating Disorders addresses the issue in women over 50 with statistics that are alarming, but not surprising:
… there is no age limitation to disordered eating…. [survey data shows] eating disorder symptoms in 13% of women 50 and above over the past five years, with over 70% reporting they were attempting to lose weight… 62% of women felt their weight or shape had a negative impact on their life.
Our Best Bodies Are Healthy Bodies
Sure, we all love to look at beautiful bodies, however we may define that beauty. But my best body is one that functions, one that houses my curiosity, my kindness, my sexuality, my passion for life. My best body is one that will carry me into a meaningful future, even from this perch in middle age. My best body is one that allows me to get around without pain, without disease, without fists, literal or metaphorical, pounding into my own flesh. I am hardly in need of Oprah's one-two punch, delivered with such predictable precision.
Liz Black at Refinery29 sums things up nicely:
How could someone as accomplished as Oprah still think that she was not all the woman she could be simply because she's overweight?… Instead of preying on viewers' damaged body image… implying that being fat prevents you from succeeding at life, Oprah should have highlighted how important it is to take care of ourselves, body and mind, and how Weight Watchers' program could play a role in that. … If someone like Oprah still can't see past her size, what hope do the rest of us mere mortals have?
Yet it's the repetition of these commercials that is really driving home the point that this feels, somehow, like a betrayal. There's something blatantly disingenuous about this message, and also profoundly sad.
Besides, I feel badly for thinking ill of Oprah. But I'd like this to be the year of my healthiest body. I'd like this to be the year of our "collective" best role models for women, for women of color, for middle aged women and men, and for others I believe could do with more champions for what matters — champions who resemble them, who understand them, who can lead the charge.
You May Also Enjoy