How to be successful at blogging? I've lost count of the number of times I've been asked. Naturally, you can find information on the basics of blogging all over the net — with cursory or in-depth coverage of everything from finding your niche to optimizing content to self-promotion.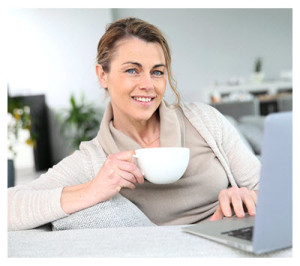 The response I give?
Sure, you need to know and engage your audience. You need quality content and consistency. Easy navigation, well chosen images, and proper technical elements always assist. But ultimately, to succeed at blogging (or anything else), you must understand your definition of success.
Lately, I find I'm reflecting on success — and failure — in a variety of contexts, and more often than I might like. I know that I'm hard on myself in assessing my accomplishments. And I certainly recognize that we live in a culture where it's common to point fingers, to compare, and to label each other as a success or failure.
Is Your Blog a "Success?"
Having been asked to write about the blogging experience as part of the final "By Invitation Only" post, I'm recalling a recent conversation with an old friend. Our talk was a serious one — about success and failure, hard choices ahead, and acknowledgment of a year in which I've had to say goodbye to people I loved, to parts of myself I once believed in, and to long-held dreams.
I wasn't looking for someone to artificially bolster my mood; rather, I was seeking insight.
The conversation went something like this.
"Why am I a failure?" I asked.
"You're not a failure. Don't exaggerate. You're just feeling down on yourself."
"Fine," I said. "I know I'm capable of setting goals and meeting them, but that's not the same as feeling successful, much less being successful."
"What about your kids?"
"Okay," I said. "I've done a good job with my kids. There are things I could've done better but, at the very least, I know I'm not a failure as a mother."
We were both quiet for a minute.
"It isn't enough," I said.
"What about your blog? What about your other writing?"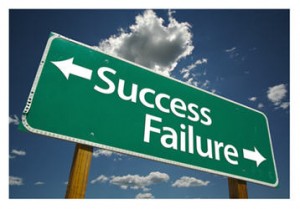 I shook my head.
"No. Especially not that."
How Do We Define Success?
When my friend and I were discussing how I could be more successful, she had offered this observation: "You've never been able to sacrifice your integrity, have you."
It was a statement, not a question. And it's a remark that has me thinking.
I view integrity as non-negotiable. It's a must for me — in blogging, in writing, in relationships. It was a must throughout my corporate career for two decades, and likewise with clients these past 10 years. It may be one of the reasons that I haven't been as successful as I could have been, but if I sacrificed my principles, I would indeed be a failure — in my own eyes.
One other remark bears repeating: "Feeling like a failure and being a failure are two different things. Besides, isn't it all about how you measure success?"
I'm also remembering an article in INC Magazine that addresses this topic. Essential ingredients for success include:
Being yourself
Sharing the limelight
Showing interest in other people
Am I following that recipe in my blogging? Am I following it "in life?"
Be yourself.
That, to me, is all about integrity.
But what if you find "yourself" becoming humorless? What if you find you're increasingly uninteresting? Then must you — no matter what — put on a pretty mask? Or are these indications that major change is a must?
Making Excuses Helps Us Try Again
My friend was quick to point out the shit storm I've been dealing with for years — much of it the fallout of a messy divorce, an even messier aftermath, a few family events I've never spoken of, career challenges in a lousy economy, and medical issues — with no money to adequately address them.
"You've had a lot to deal with," she said.
"I know," I replied. "But I have it easy compared to some, and everyone has crap to deal with. There has to be more to why I'm not where I want to be. I need to stop making excuses."
One of the ways we come to understand what we have is reading about others. Reading their words. Understanding their challenges.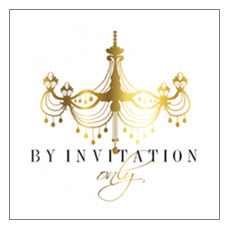 Is this about blogging? Successful blogging? The experience of blogging?
Yes and no. Be patient with me here… I'm thinking "aloud" through my fingertips…
Do Accomplishments = Success?
I can see my accomplishments — laying out the words, asking the questions, pondering the comments — all of which is informative and helpful. I can see that I'm a "good" person, and I'm clear on my flaws. When I think of my reasons for falling short — better still, let's call them excuses — unhappy with where I am and what I haven't achieved, I wonder if making excuses isn't helpful in a way.
Excuses may allow us to dust ourselves off and try again.
We know that circumstances can change. We know that attitudes can change. We can hone our skills and working methods in order to achieve change. The nature of our support systems, which are vitally important to succeeding in any realm, can improve or deteriorate, affecting our probability of "success."
As long as we recognize that something needs to change, the well worn adage, "If at first you don't succeed, try try again…" seems like solid advice. And perhaps those excuses dressed as reasons enable us not only to try to address what isn't working, but to affirm what is and own it.
Accepting the Risks of Failure
When we set goals for ourselves, we run the risk of falling short, and falling short hurts. If it happens too often — if we feel we fail too often — naturally, confidence is eroded.
Of course, without risk, we may never know success.
This is hardly the first time I've considered my wins and losses. Nor is it the first time that I've confronted the possibility — the likelihood? — that some of my standards are too high, and more importantly, I may be unconsciously placing obstacles in my own path. Obstacles to do with those expectations.
Hello? Women? Isn't this a common tendency? Doesn't it also tie to the much discussed female confidence gap? We know that women struggle with success and unwittingly self-sabotage. We do this in our professional lives. We do this in relationships. God knows, we do it on diets! The reasons are psychological and social; they can be hard to pinpoint and harder still to combat.
As for yours truly, I allow myself to recognize a degree of success in some areas of my life — parenting is one — and in others, not so much.
And yet I would like to scratch the term failure from my vocabulary. However accurate at times, it's unhelpful. It diminishes the importance of effort. It squeezes the life out of motivation. It dampens hopefulness. And hope is what gets us through our hardest days — when life isn't what we imagined, when we're facing troubles that loom large, when it's almost impossible to ignore a culture in which pretending to be "fine" has become the norm.
A minor example?
My own visual social sharing is restricted to those very limited areas in my home that aren't a total mess!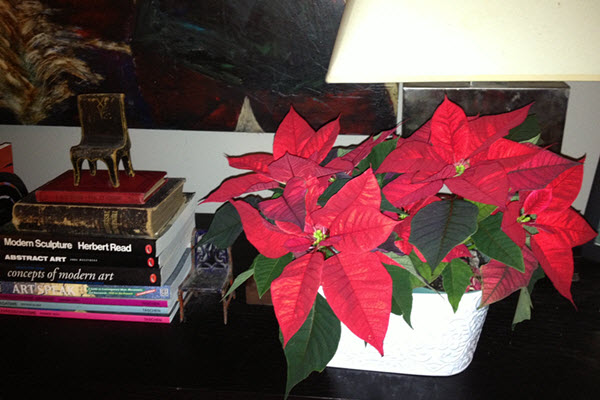 "To Thine Own Self Be True"
This is the time of year for merrymaking and smiles, for family gatherings and counting blessings. We're not supposed to speak of what is painful. We're not supposed to reveal our vulnerable side. If we're feeling lonely, if we're depressed, if we're mired in money problems, if our children or parents are wearing us out — if life is less than picture perfect, we feign that it isn't so.
Or, we stay silent.
'Tis the season for "chin up, smile for the camera, tie it up with a pretty bow."
I've done a bit of this myself.
I recall my European father-in-law's bewilderment over the American tendency to say everything is "great" when clearly, it's anything but. He seemed okay with a measure of positive attitude, but not with the perpetual pretense that our lives are something they are not.
That conversation (in numerous forms) took place a decade before social media gave millions of us a way to "perpetually pretend" on public platforms, and to measure our success in likes and fans and followers. His definition of success was about family, health, intellectual pursuits, and financial security.
Looking back, I like that definition. I would expand it to include friendships, creativity, and giving back — but fundamentally, I was in sync with my father-in-law's values.
I remember other conversations as well, with acquaintances suggesting a variety of directions for Daily Plate of Crazy and of course, as accompaniment, a breadth of related social media activities.
Some suggestions I tried. Some, I did not. Those I didn't attempt are not me, they don't represent my life, and simply put, they feel false. I may downplay the negative in my little universe, particularly in a public venue. However, selective focus and discretion differ from ignoring who I am, what I value, and the faith I place in the intelligence, thoughtfulness, and interests of those who have so graciously been reading what I write. Blogging, as in other writing I do, must, for me, be honest. That "quality content" that we speak of must, for me, come from an authentic place.
Defining Your Success at Blogging
How to be successful at blogging?
Luck, timing, relationships. These elements are critically important — at least as important as that great content, promotional strategy, and finger on the pulse of SEO.
Sure, you can know what you want, know what you're good at, and settle into your targeted (and possibly profitable) niche. You can set your goals to include related content on Instagram and Youtube, and you can forge alliances that reinforce your "brand." You can tweak what you're doing along the way, acquire new skills and use them well, and maintain the ability to stay open to opportunity. Listening, learning and change are critical to success in any undertaking.
I'm looking at my past 12-month period and what I see is a year filled with disappointments. There have been significant losses (that I have chosen not to write about), times of terrible fear (that I have kept to myself), and painful isolation, which is a growing challenge for those of us starting over in our fifties and older, that I am determined to continue to write about. On a world stage in which terror and violence persist, personal losses — and perhaps, goals — shrink in significance.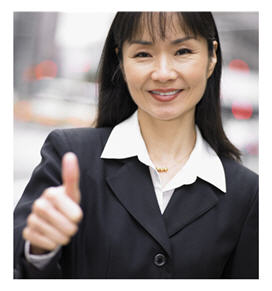 I am also clear that this past year offers unanticipated wins — a deepening of the relationship with my younger son, and most recently, an eventual beginning of what I hope will be the resolution to a long-term physical challenge.
In blogging specifically and writing in general, I have never achieved the goals I've set. I suspect I'm due some introspection in this regard. But what I come to realize is this: In blogging, the frosting on the cake for me is people. I have encountered men and women of all ages, across the world, whose lives and experiences are dramatically different from my own.
And in our connection, our growing community, our mutual respect, our shared stories, our unexpected laughter; in the affection and friendship and insights gained along the way — this frosting has become the cake, which renders "failure" virtually impossible.
How to succeed at blogging?
Connect, connect, connect.
Happy Holidays — With or Without Blogging
Looking ahead?
I sense I may choose a new direction, though I'm uncertain precisely what. That direction may or may not include the way I approach blogging, and other more sweeping changes in my life. I began this adventure years ago with coffee, curiosity, and anonymity — and with no particular plan. I have no specific intent to bring this chapter to a close, but it may indeed need to take a back seat to other ventures.
In the meantime, I wish all those who read a very joyful holiday season. If you're healthy and have family, I ask that you remember to count your blessings. If you find yourself alone, I ask that you know you aren't as alone as you may feel, and that you reach for the perspective to find what is good in your life. If you're struggling, I would invite you to reach out to me if you wish. Just as so many of you have been a friend to me through hard times, though we've never met face-to-face, I hope I can always be here for you.
And a very special holiday thank you to Marsha Harris and the international group of bloggers at "By Invitation Only." It has been a genuine privilege getting to know you all, and a delight participating in your monthly blogging party.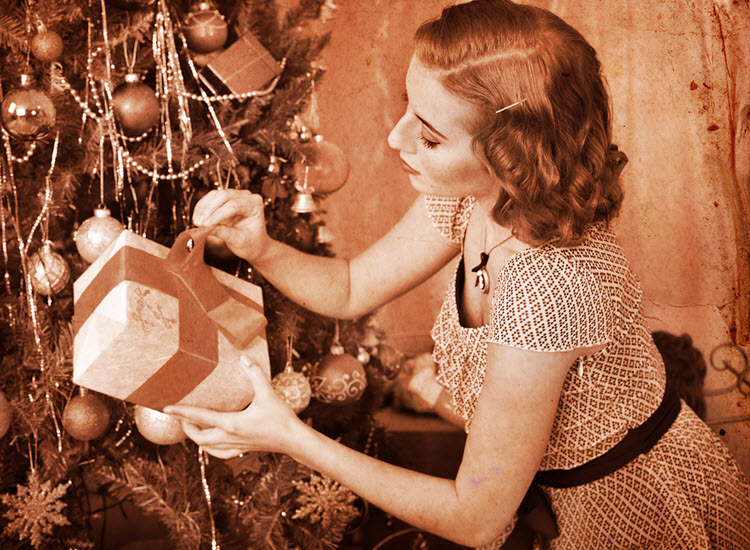 Please visit Marsha at Splenderosa and all the BIO bloggers for this, the last in a series of topics "By Invitation Only" — on the blogging experience. It is with enormous respect and appreciation that I say thank you to Marsha and the other wonderful women who so graciously invited me to join this group. It's been great fun and a delicious experience.
You May Also Enjoy