This morning I awoke thinking about notions of failure. Specifically, I wonder if we are wrong in categorizing divorce as failure. For that matter, are we wrong to say that a marriage "fails" if it ends in divorce?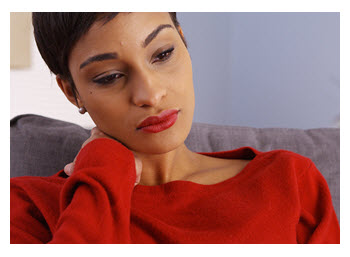 Many say yes. They say yes unequivocally. They disregard 10 good years and focus on the five or three that were lousy, and the fact that the marriage ended. They adopt the wording that the marriage "failed." They look back and pronounce the quality of the union less than satisfactory, and from the vantage point of a second (superior) marriage or relationship, they view the first as anything but a success.
I understand that this is how we feel when we are going through it. This is how others will make us feel when we are going through it. And we may carry the sensation of having failed, publicly, for a period of time after divorce. However, I struggle with stamping FAILURE on every marriage that is terminated by one or both parties. The label isn't helpful, and I don't think it always applies.
Couples Who Are Better Off After Divorce
I am not a fan of divorce. I am a proponent of doing everything you can to make a marriage work. I also understand that it isn't always possible.
Divorce is necessary, and in some cases, both parties and the children are clearly better off. I say as much knowing full well that for many of us the reality is this: one party is better off and for the other (and the kids), what follows is awash in gray.
Still, what about couples who split and manage to remain friends? What about those who recognize that their marriages work well for a time in their lives, but 25 years later, for both spouses and their children, a different arrangement is far better?
What about situations of substance abuse, physical or emotional abuse, or other extremely serious problems, where divorce is the means to a healthier environment for one partner and the children?
Don't we all know of individuals for whom divorce is a source of solace and essential freedom? What about those who come to realize that marriage simply doesn't suit — they aren't the marrying kind?
Should we deem divorce a failure in these examples?
I say no.
Fear of Remarriage
I read a post recently that gave me considerable pause. It is thoughtfully written and offers persuasive examples of fear as a driver of the choice not to remarry. The subject of this post at Far From Flawless Life is this: The greatest fear of remarriage is re-failure — in other words, a second (or subsequent) divorce.
It is the fear of another marriage "failure."
Now, I must say that the post is excellent in describing how feelings and experience may vary, and that fear is a powerful motivator. And, the words are written by a woman who is happily remarried, but honest about the fact that blending two families comes with challenges. I admire the writer's courage in opting for marriage a second time, for combining families with young children, and for her honesty that nothing is, as she might say, "flawless."
Yet one of the takeaways from her words is that divorced people who love each other and do not marry are missing out, holding themselves back out of fear of a second divorce, and in the long run, potentially hurting themselves.
I'm sure that is the case in some instances — she provides examples — but other options are equally possible.
Fear of What Marriage Does to Relationships
One or the other person may fear that marriage will ruin the relationship, understanding the way that relationships may alter after a trip to the altar. He or she may fear that the relationship will fail, or at least degrade, though not necessarily end. Or, the practical elements that must be taken into consideration when it comes to marriage — money, lifestyle, location, children — don't add up when you look at the expectations inherent in legal unions. Let's not discount financial issues. Don't assume that marriage makes you less economically vulnerable.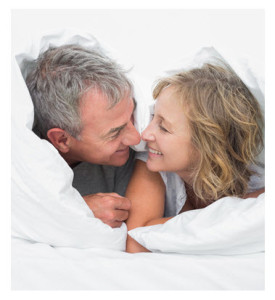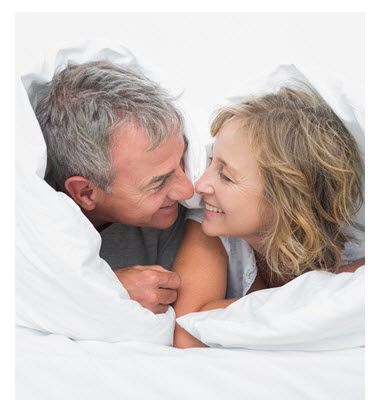 And don't those of us who live through marriage and divorce come to understand that practical considerations are essential?
Are these examples of a fear of failure?
I don't think so, which is not to say that the fear of a second divorce may not also be present. But along with that fear are these: fear of losing the romance, fear of taking each other for granted, fear of feeling trapped, fear of losing oneself.
Apples and Oranges? Failure All the Same
Here's a look at failure in a different context.
Last night I had a near meltdown over an incident of customer service failure. The word failure applies, without qualification. By the time I was through with the absurdity of a 70-minute phone call (without resolution) followed by being cut off followed by a second phone call in which the heated voice that bellowed for another 12 minutes belonged to yours truly, I was so exhausted that I felt as if I'd just run five miles.
I was dripping in sweat. I was physically limp. And at the height of the incident, I tweeted #customerservice FAIL FAIL FAIL. (That tweet made me feel both childish and supremely relieved. I'll go with the latter sentiment as the one that prevails.)
No wonder this morning I awoke with thoughts on failure. Those 82 minutes exemplify failure — a replay of customer service theater of the absurd, which I have lived too many times with this company. The necessary outcome (resolving a problem) is not achieved. Moreover, the process during which that outcome is attempted is alternately ridiculous and infuriating.
Naturally, there are degrees of failure. But in this case, expectations remain utterly unmet. Customer service? The customer is not a focus, and service is not provided. The thing itself does not work as being the thing itself.
This, to me, epitomizes failure.
Why Failure Doesn't Apply to (All) Marriages
Incidentally, Merriam-Webster tells us the definition of failure is as follows:
lack of success; deficiency; omission of occurrence or performance; an inability to perform a function…
There is one other definition provided that is more commonly used with regard to structures: "a fracturing or giving way under stress." I actually find this phrase potentially applicable when speaking of relationships (marriage or otherwise), as it is more process oriented and suggests something more akin to the reality of marriage as it loses its capacity to sustain a couple — over time, it is fractured under stress.
If a failure is the inability of a thing to function as intended, then isn't it marriage that fails over time? Sure, I may be splitting hairs, but even in saying that it is marriage that fails, shouldn't we concede that generally, it succeeds for some period of time before it begins to unravel?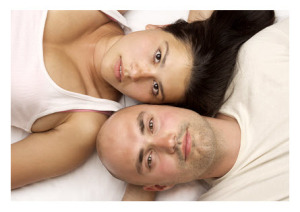 My own marriage may not have been what I expected (true for many of us), but I don't view it as a failure. I view it as a set of experiences that provided a sense of security (for a time), that shifted my belief systems, and that instilled both strengths and fears. My marriage also produced two sons who are precious to me.
Frankly, if I view anything as having failed it is our institutions to do with divorce. Should I repeat that? The divorce industry fails millions of us, daily.
As for marriage, I simply don't view my marital experience in terms of success or failure, especially as it is about experience — the journey, if you will — and not the destination. I do not view marriage as "the thing that is not the thing" even if expectations are not met.
Our Favorite Failure Sayings
Sure, we tell ourselves that failure is a necessary step along the path to success. That's just one of many sayings on failure that we offer ourselves, that form our mythology in an American ethos of Success Worship, and that may or may not apply to the realm of personal relationships.
For example, we may use any of the following to buck ourselves up and provide perspective when we do not meet a goal:
Every failure brings you one step closer to success
If at first you don't succeed, try try again
Failure to prepare is preparing to fail
Failure isn't failure when you learn from it
I find these reminders to be useful when I'm pursuing a challenging objective; they remind me to get back up on the horse and try again, but not to repeat my mistakes by doing the same thing and expecting a different outcome. And while these bits of advice are not entirely irrelevant to relationships, nothing between two people who live together as "family" is so simple.
Fear of Remarriage
I find reason to understand this statement: "I love you, but I don't want to marry you." Perhaps there is equal validity for some of us in this variation: "Because I love you, I don't want to marry you."
Implicit in that rewording is a recognition of "if it ain't broke, don't fix it," and the experience of marriage in which the nature of the relationship changed dramatically after "I do," or was subject to that slow fracturing process mentioned above.
Moreover, not marrying does not equate to not feeling deep respect, abiding love, searing passion, genuine admiration and commitment to the person you are with.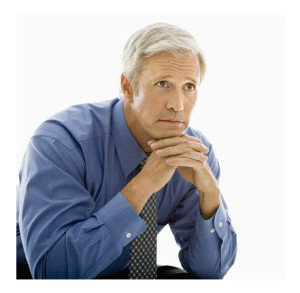 I have no doubt that what holds many back from remarriage is a fear of a second divorce. Divorce can be horribly destabilizing to your sense of self, to children, to health, to the ability to earn a living, and even to your relationships with friends and family. And the fallout can last for years.
No one likes divorce.
But I suspect that fear of losing the "je ne sais quoi" that keeps a relationship sparkling, not to mention fear of losing the stability of a life rebuilt on one's own are, in fact, potent motivators for not choosing to remarry. This is not a question of fearing failure; it's a matter of knowing who you are and where you are, and being content with both — solid after rocky years — and valuing the stability for yourself and your children.
I would add that a fundamental part of this picture is determining yourself to be less financially vulnerable without the legalities of marriage. However you label your divorce, this is a significant lesson learned for many of us.
You May Also Enjoy