This question is dogging me: Why do women still struggle with their own success?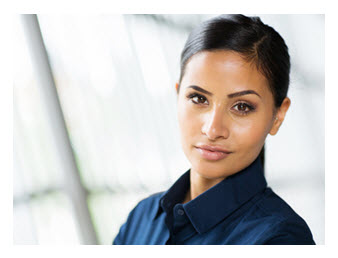 Or, as it appears in a very short post on Forbes with an accompanying video on leadership, "Do Women Hold Themselves Back From Success?"
Citing a study and its findings that of "somewhat happy or happy women" who participated, "only one in four believe they are extremely or very successful," I'm bothered by terminology that is not clarified, namely "happiness" and "success."
However, I'm pleased that we continue to air these topics because they are far from resolved, and we can learn by revisiting them from a variety of angles.
While you (or I) may dispute the validity of almost any survey or study as well as its applicability on a broad scale, we can't deny the reality of the gender pay gap, that women carry the lion's share of domestic responsibilities while working, and that women frequently don't feel good about themselves – or more specifically, "good enough."
Have women made strides? Sure. A long way to go? You bet.
Self-Sabotage, or Something More?
However we define our terms, success may be seen as a combination of personal and professional achievement. This may be a healthy, functioning family to some, a high standard of living for others, or power from holding positions of influence, not to mention the overtly quantifiable and material – income, assets, square footage, and so on.
Perhaps it is as "simple" as a well-paid job you love, using your skills to their fullest, and a caring, supportive family. Can you even imagine that – as a woman? Now turn it around. How many men do you know who could attest to living at least two out of those three?
With all the strides women have made – why haven't we accomplished more? Why are the Mommy Wars hotter than ever? Why are we still conflicted, and downplaying the achievements we manage to earn? Is this truly a confidence gap, inadvertent self-sabotage, an element of male-female relationships, or something so deeply rooted in so many aspects of culture that we are generations away from eradicating this phenomenon?
You may recall The Atlantic article on the Confidence Gap between men and women that continues to exist. Self-assurance is correlated to success, and despite strides made we are reminded:
Half a century since women first forced open the boardroom doors, our career trajectories still look very different from men's.
The culprit? At least in part, an "acute lack of self-confidence" which is further explained:
… there is a particular crisis for women — a vast confidence gap that separates the sexes. Compared with men, women don't consider themselves as ready for promotions, they predict they'll do worse on tests, and they generally underestimate their abilities. This disparity stems from factors ranging from upbringing to biology.
I highly recommend the article if you haven't read it.
Men and Women Defining Success
In a July 2014 article, Dr. Peggy Drexler takes on "How Women Define Success" and it may not surprise you. It may also provide clues to why women minimize "traditional success" in lieu of other aspects of our lives. She writes:
… when women talk about success, they talk about the importance of relationships and feeling valued. Men focus more on material success.
And yet, there may be more similarities than differences, as she cites a study by consulting firm Accenture:
… More than two thirds of females — and the same number of males — surveyed felt they could "have it all." More than half turned down a job due to concerns about its impact on work-life balance. Both genders, meanwhile, ranked the qualities of career success as work-life balance first, followed by money, recognition, and autonomy.
Let's not forget the existence of response bias, however. Dr. Drexler offers this:
… the surveys are flawed: women may say they value family over work, or work-life balance, because that's what they think they should say.
If that is indeed the case, I remain concerned. Aren't these the messages we're putting out to young women and men through the media? Aren't we shaping societal standards of success by reporting these findings, generally without further qualification, and deeming them "good?" Directly and indirectly, does the message complicate the Mommy Wars and reinforce women's conflicts over "having it all" and what that means?
Men and Self-Esteem, Pressure on Couples
You may have read a press release about a year back from the American Psychological Association (APA) based on research published in Journal of Personality and Social Psychology, informing us that a man's self-esteem takes a hit when their female partner succeeds, "even when they are not in direct competition." Are we downplaying our accomplishments as a result, or interpreting them as of lesser significance?
In fact, I commented on this myself, last year. At the time, as now, I remain struck by this, from the same research:
… The Netherlands boasts one of the smallest gender gaps in labor, education and politics, according to the United Nations' Gender Equality Index. However, like American men, Dutch men who thought about their romantic partner's success subconsciously felt worse about themselves than men who thought about their partner's failure…
What gives?
Is biology more a factor than we think, and if so – then what?
Education in the Mix
On a related note, recently I was discussing secondary school education with a friend, and why girls may perform better academically under certain circumstances. I wondered about class participation, levels of confidence displayed, and whether or not adolescent girls still find themselves dumbing down – if at all. I have no data or conclusions to offer, but it was a fascinating conversation.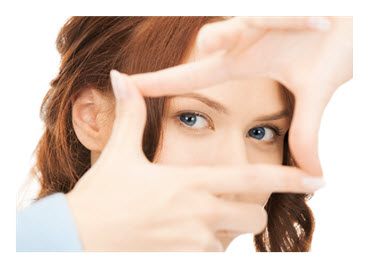 Having attended a co-ed public high school followed by an all-women's college, during those years I was distinctly aware that my options were opening up and my self-confidence was soaring. While I was studying in an exceptional environment (Wellesley College), my recollections of that time include intellectual inspiration of a sort I had never known before, mixed with fierce competition.
And this: I felt greater freedom to compete, to be "smart," to express my opinions, to strive for excellence, to win, to want to win, and to feel fantastic about winning.
There was no social pressure to act or feel otherwise. It was exhilarating.
In retrospect, that was the first time in my life I was able to fully focus on learning and achievement, no holds barred – which isn't to say that I wasn't a mess and unsure of myself in the ways that adolescents (of both sexes) usually are.
In that same-sex environment, I was also relatively unconcerned with appearance, which was helpful. Note that I say relatively; since the age of six, there has never been a period in my life when I was completely unfettered by worry over my physical self. Although looksism may not have been part of the vocabulary 30+ years ago, it existed in spades. I nonetheless felt exempt from dealing with it, five days a week anyway, as my academic experience was of the mind during the week, with Saturday and Sunday for socializing.
While my experience is only that – my experience – I was aware of the change in my attitude even while it was taking place, and in my career that followed. I had never considered myself as lacking confidence prior to that. Clearly, I was wrong.
"Not Good Enough"
There is no gender ownership on feelings of insecurity, and I contend that women are more likely to voice their insecurities than men. I also contend that women generally experience insecurity in ways that become so habitual that after a time, we don't even question them.
We dismiss our successes with "I was lucky" or "I couldn't have done it without the help of…" as we name team members, family members, those who provide support. We soften our language at every turn of a phrase – further undermining the authority we possess.
All of this is more than practiced good form; it is a prevailing sense that we aren't really deserving of the honor, the award, the accomplishment, the attention.
I would like to think this tendency is on the wane, that younger women will be less inclined to suffer the burden of proving oneself "better than" in order to be "good enough" for the promotion, the book deal, the place in the proverbial sun. I would like to think that the requirement to look good (or good enough) will not be the invisible drag on a woman's forward momentum, and her determination to pursue what she is good at. I am well aware of how media and society in general diminish various groups, and not only our young women.
Surely, we start at home – with our daughters, our mothers, our sisters – and we must not forget what we teach our sons – by virtue of our actions and likewise, our words.
You May Also Enjoy