I wouldn't necessarily refer to individuals who know success late in life as late bloomers. I'd say the notion of being a perpetual bloomer may fit better. After all, even the person hailed as an "overnight" success is generally someone who has worked many years, and will continue to do so in order to maintain his or her achievements, and expand on them.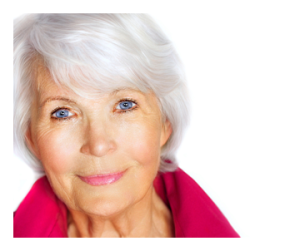 The New York Times takes up the issue of starting something new later in life, or persisting in a passion well beyond the age we associate with gaining skills, embarking on new ventures, and racking up significant accomplishments.
I don't think this is an unusual phenomenon or even a surprise, but the conversation is a worthy one and the topic of second chapters (or third), uplifting.
In "Finding Success, Well Past the Age of Wunderkind," The Times tells the story of Lucille Shulklapper, who dreamed of being a writer, but spent her prime years in a teaching job and raising a family. She published her first book of poetry nearly 20 years ago at the age of 60, and in the past two decades, she has continued to publish both poetry and most recently, a children's book.
So much for the theory that if we don't jump on creative talents early, we might as well kiss our dreams goodbye.
In fact, according to Karl A. Pillemer, professor of gerontology at Cornell, cited by The Times:
"We absolutely have to revamp this idea of a linear pattern of accomplishment that ends when you're 50 or 60… There are simply too many examples of people who bloom late, and it's the most extraordinary time of their life."
Sounds good to me!
The article offers several other notables with incredible accomplishments in their sixties and beyond, including bodybuilder Ernestine Shepherd and swimmer Diana Nyad. Also explained is the notion of crystallized intelligence.
Crystallized intelligence tends to grow over a lifetime, whereas fluid intelligence usually declines after a person reaches the late 20s. That's why deciding to become a mathematician or a chess master at age 50 usually does not work.
Of course, Ms. Shulklapper is a poet, and the article makes a point of expressing the satisfactions of creative pursuits. Still, Ms. Shulklapper is not an unknown 80-year-old grandmother who writes beautiful poetry, and that is precisely because she dared rejection and was published. She knows more than the creative, emotional and spiritual reward; she has the satisfaction of feeling validated by success.
Validation is an interesting topic in itself, regardless of age. Some of us need validation more than others, in particular from external sources that provide the stamp of approval that We. Are. Good.
Naturally, this is all moot for those in need of money in anything they pursue; remuneration is more critical than recognition of any other sort.
The discussion of striving and achieving later in life also leads me to ponder regrets.
How many of us regret the things we didn't dare to attempt? Isn't that the greatest fear as we begin to look back, then look forward and consider the time that potentially remains? Aren't we more apt to regret the adventures we didn't experience and the dreams we didn't chase?
Knowing what you want helps, of course. Or being willing to explore and discover what you might like. Priorities are always an issue; both practical matters and what we're willing to give up, how hard we're willing to work, our capacity for bearing up under rejection, and so on.
I'm remembering my own intellectually formidable mother who returned to school in her sixties to study Japanese. By the time she was in her seventies, from what I could tell, she was quite accomplished. And she adored surrounding herself with Japanese friends with whom to share not only the language, but the culture, which she had come to love.
If you're lucky, and perhaps a little bit bold, it certainly appears that age is irrelevant when it comes to pursuing what appeals to you, pursuing work you feel is important, and wanting the brass ring in your field — that validation — with no thought to the year of your birth.
Personally, I find these stories inspiring on many levels. They are a reminder of all that we are capable of, a reminder of the privilege of growing older, and a reminder that blooming, late or otherwise, is always a possibility.
You May Also Enjoy