A caveat before I begin: I have not yet read Sheryl Sandberg's Lean In, though I am anxious to do so. Last week's New York Times Sunday Book Review features an excellent piece on the Sandberg stance, from none other than Anne-Marie Slaughter, which seems fair-minded in its assessment, and encourages me to dive in as soon as possible.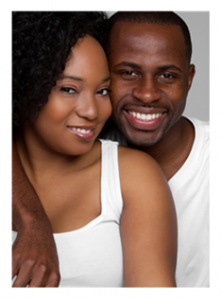 In an unrelated bit of browsing on the web, I pursed my lips through an item on Huffington Post reporting on studies to do with delaying marriage. While having nothing explicitly to do with Sandberg's recommendation for women to establish themselves in their careers while they can, the statistics and conclusions in the article seem to contradict her advice.
At the very least, they provide food for thought.
Delay Marriage… Yes or No?
In "Delaying Marriage Has Serious Consequences," the University of Virginia's Marriage Project is cited. We are told:
In a report released Friday, the University of Virginia's National Marriage Project found that the average marrying age is at its highest ever: 26.5 for women and 28.7 for men. However, unmarried twenty-somethings reported higher rates of depression and drinking, and lower life satisfaction than their married peers.

Young adults are increasingly seeing marriage as something to do after they have gotten their "ducks in a row," according to the study, rather than as a starting point for adulthood…
Well now. Am I the only one to read a "leaning in" toward the Marriage Agenda, albeit one that recognizes more young adults wanting to establish themselves first?
Marriage Statistics: Do We Buy Them?
"Higher rates of depression and drinking, and lower life satisfaction."
Hmm. That leads me to want to "lean in" to take a close look at the data. I imagine the demographics would prove interesting. I might also suggest that married twenty-somethings (if used for comparison) are still in the early years of marriage, if not the honeymoon phase, and both would skew results.
Besides, a woman marrying at 26 is hardly old, particularly in light of a theoretically life-long commitment. If anything, gaining relationship (and sexual) experience before you wed, not to mention work experience, seem as though they would bode better for a "successful" marriage.
Of course, we would have to agree on how to define "success."
As the article references income levels (success?), may I reference my own musing – "Does Putting Yourself First Pay Off?" Doesn't the ability to put yourself first come with a certain maturity?
Optimal Age to Marry; Marriage Debates
Suggesting that marriage delays pose problems sits in direct opposition to increasing debate over taking more time before we tie the knot, rather than rushing to the altar in a romantic haze. Moreover, any such suggestion strikes me as seeking to encourage women to opt out… of exactly the sort of experience and expertise to be acquired through independence, and yes, time pursuing a career.
The article does go on to clarify differences when speaking of education:
"For the college-educated third of our population, [delaying marriage] has been a success. For the rest, including large swaths of Middle America, not so much," said report co-author Kay Hymowitz in a press release.
And we're back to that definition of success… Even in the above remarks, with or without a sheepskin in hand, aren't we pushing the Marriage Agenda?
Do any of us have a clue at 22 or 24 – or for that matter, 26?
Did you marry young and get lucky? Did you marry young and later regret it?
Do you buy these statistics and their summarized conclusions?
Data… Take it With a Grain of Salt
Be sure to check out the accompanying slide show at Huff Post. Some of the reported statistics are interesting – conflicting, mind you – but interesting nonetheless. Among them is this tidbit:
A study released in January found that the health benefits of marriage decrease over time, and that couples who cohabitate but remain unmarried experience greater happiness and self-esteem.
Your thoughts?
You May Also Enjoy

Big Little Wolf's Daily Plate of Crazy