A provocative headline performed its duty: I stopped to read a Huffington Post article that explores the links between divorce and shorter life span.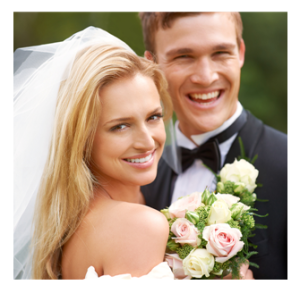 A breadth of research is cited, clarification of the meanings of correlation and causation is included, and when it comes to saying that divorce may mean you will die younger, the bottom line is inconclusive.
So I ask you: Is stress good for our health? (You're shaking your head; that's a definitive no.)
Is divorce and its aftermath stressful? (Now, you're nodding; that's a definite yes.)
Studies concerning divorce and its impacts are problematic. There are too many variables that aren't addressed, and little usable knowledge drawn from these efforts. Perhaps it's time we stop funding these studies, and spend our dollars on possible solutions that look to causes.
A few thoughts come to mind:
Changing marital expectations – not only when we begin marriage, but visualizing it – realistically – 10 years down the line, or 20, or 40.
Making it harder to marry.
Dealing with the absurdity of state-specific divorce laws.
And yes, creating jobs. Don't we think unemployment and underemployment play into marital strife?
Interpreting Data
I used to like the idea of study for the sake of it. You know – there's always value in expanding our collective knowledge, value in understanding human behaviors, value in history so we might learn our lessons. I still believe that research is helpful, but I'm less naive than I once was, and also more cynical (realistic?) about underlying agendas.
For every study there is generally a hypothesis. As you try to prove or disprove what is conjecture or observation, you structure your research accordingly, and interpret its results. I'd like to believe that data interpretation is less a matter of bias than "justification" suiting your purposes.
But that's spin, and yes, I know it.
Still, don't we all look at data and focus on those aspects that support our beliefs?
Anecdote, Observation, Authenticity, "Gut"
These days, I take all data with a grain of salt. 
These days, I trust individual stories, and the complex truths which they embody.
I prefer the experience of the one or the "several" – for reality, credibility, and authenticity – over the glib, the glossy, and the remove of the global statistic.
I prefer disparate experiences to round out my picture – for greater confidence that I will keep an open mind via exposure to a range of possibilities.
But then there is the issue of statistics we once relied upon. For example, once upon a time we were told that married men live longer than single men. Is this another myth like the 7-second sex rule? And what about the married women?
As for data that tries to stamp All Divorce As Bad versus Those Who Are Entitled To Personal Happiness – I say to hell with all of it.
Most agendas boil down to self-interest, to dollars, to matters of morality – one view of morality – and a mission to persuade others.
The Divorce Experience
I know my own divorce (with children) to be a wretched and far-reaching experience.
For those who enter marriage young and idealistic, exiting in short order and before children (the Starter Marriage) may result is far less extensive fall-out.
Starter marriage or not, some who divorce go on to remarry and blend families successfully, particularly in the wake of amicable post-divorce relationships.
Others do not.
I know some for whom marriage is worse than whatever may follow – for the children as well as the adults – the so-called high-conflict marriage or the abusive marriage, wherein ending it is the lesser of two evils.
But why don't we recognize the Abusive Divorce? Why don't we acknowledge the reality that divorcing and its impacts may outlive the period of marriage? Why don't we address this issue like adults – not to place blame, but to reduce its frequency and severity?

Marriage or Committed Cohabitation?
I believe in human relationships – their value, their beauty, and their necessity – for some of us more than others. We derive pleasure and purpose in sharing our lives, we benefit from the socially sanctified expression of our sexuality, we receive elements of security (benefits of various sorts) when we live as an "official" couple.
I admit to skepticism about marriage and divorce statistics as well as their reasoning, a statement Of my sentiments that coexist with belief in the committed relationship and the family unit. But I recognize that none of us can predict what life has in store, nor how we will react. For some, marriage may be a good fit; for others, cohabitation (even with its hidden costs) is the superior option. And, what works at one stage with one partner may not, under other circumstances.
Given the multiplicity of factors that comprise our social, economic, and political challenges, to highlight the demise of enduring marriages as cause or effect seems pointless.
Damaged Institutions, Obvious Agendas
Divorce detritus is emotional, financial, professional, and ideological. It is crippling for some, manageable for others, and every variation in between. To highlight an event that is fraught with stress (that can last for years), and to suggest that it shortens life span seems both obvious and simplistic.
Those who would have us believe that divorce may be tied to (correlated) a shorter life span surely have a Marriage Agenda, just as those who once informed us that married men live longer must have been inclined to convince men to marry.
On the subject of agendas, I will state mine directly. Marriage can be wonderful, marriage can be dreadful, marriage can be a little of both; marriages change, as do we, as do our circumstances. 

Marital Rethink?
We should not force the marital agenda where it doesn't fit. Nor should we shrug at the potentially devastating effects of divorce that we cannot anticipate. But we should seek to rectify the inequities that exist not only in the divorcing process, but in its aftermath.
In the article I cite, I'd like to reference one comment. I smiled when I read it:
[It] should cost $250,000 to get married and $20 to get divorced. We have it backwards.
I'd move a decimal place or two (though not by much), disallow the wedding costs from inclusion in the marital membership fee, and provide some discount credits for legitimate marital education.
Is it really so far-fetched? What about $25,000 to marry and $200 to divorce?
You May Also Enjoy