Putting Number One first? Do you do it – without feeling selfish, or guilty?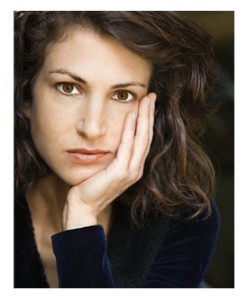 I wasn't raised to think about my own needs. I wasn't raised to ignore them – not exactly. But the typical female self-care?
It was noticeably absent in my upbringing, as it has been in my adult life.
What do I mean? Oh, nothing dramatic. But I virtually never indulged in the most typical activities – the occasional massage, a manicure or pedicure, or taking an afternoon off for shopping with girlfriends. For that matter, self-care could be anything that offers a source of calm in a chaotic world – reading, a soak in a tub, a few days away from the office.
It's always been my impression that men have an easier time of this.
Then again, I have no data to support such a statement, and my "impression" may say more about the company I keep than anything else.
Whose Needs Come First?
I've known men who take care of their own needs in everything from engagement of a cleaning person ("because I work long hours"), to the weekend golf game or a night out with the guys ("I work hard; don't I deserve it?"), or mornings at the gym ("Don't you want me in good shape for you?").
And really, why not?
In contrast, with a few exceptions I can count on one hand, I've seen my women friends give too much and expect too little.
This challenge of making oneself top priority is something I've struggled with all my life. I'm well aware of its origins and perpetuation: a narcissistic mother, a battered sense of self (in all areas except academic), relationships (and marriage) that replicated the mother-daughter dynamic, and single parenthood which, quite simply, wore me out.
Add to that excessive pride plus stalwart work ethic, and there you have it. Me. This me. Or rather, that me I've moved away from. That me I must consciously work not to become again.
Women Who Put Themselves Last
What if we subtract the narcissistic mother and absent spouse? Don't we still find the "Everyone Else First" lifestyle for many women, especially those in the parenting trenches?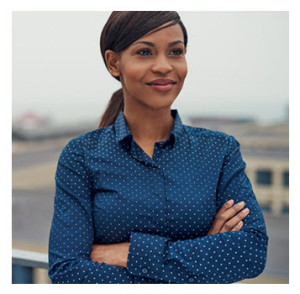 I've always been a bit admiring of men and women who put themselves first – at least, some of the time, and seemingly guilt-free. That's hard to do when you're a parent; harder still if you're a solo parent and without a "village" to share the burdens.
But what if I'm wrong?
But what if I've been missing the boat all these years, thinking that putting myself first was selfish? What if that theoretical selflessness not only impacts health, but long-term income?
We read and discuss the correlation between money and happiness, but what about the inverse? What about happiness, or at least psychological well-being, as enhancing our capacity to generate money?
Dollars and (Common) Sense?
In an article on Forbes.com, Todd Essig addresses issues of psychological well-being and its impact on income. Apparently, investing in oneself is tied to higher earnings, as he writes:
… happier people go on, many years later, to earn greater incomes.
I suppose it's logical,  but I never equated happiness with generating higher income, or unhappiness with less than stellar financial results. And I find myself wondering if those of us who put ourselves low on the totem pole are also sabotaging our earnings potential.
Essig goes on to cite research concerning the "happiness advantage," but more strikingly:
… There is an even larger "unhappiness disadvantage" that should be of significant concern. The authors state that: "a profoundly unhappy adolescence is associated with an income around age 29 that is ∼30% less than average, whereas a very happy adolescence is associated with a later income that is ∼10% above average."

Apparently, when it comes to money, pain hurts more than happiness helps.
Pay Me Now or Pay Me Later
Does it follow that if we recognize we're in pain – or for that matter, we have an adolescent going through some sort of terrible anguish – we ought to address the issues sooner, and foot the bill – in dollars or disruption or both? And if we don't, is it reasonable that we'll experience the consequences (one way or another) at a later point in time?
It's easy for me to look back on my childhood, and understand the patterns and triggers for the years that followed, and the price exacted not only in dysfunctional relationships and family conflict, but possibly – as the research cited by Essig shows – an impact to income as well, over time.
To some extent, the article is making a case for proper mental health – not only because it's the right thing to do, but because we can (potentially) tie it to future earnings.
So isn't it better to pay the price for dealing sooner rather than later?
Changing Priorities (and Habits)
I've come to understand that I gave away pieces of self in my marriage, despite working full-time throughout those years.  I also lost pieces of self to mothering – though that was more a matter of sleep-deprivation and the sheer fatigue of carrying too much on one set of shoulders – all of which, of course, had career (and income) impacts.
It was only toward the end that I was clear on this point – I was the lowest priority on everyone's list, and most importantly – on my own.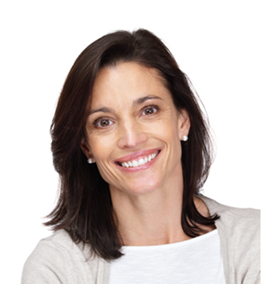 I can't help but see this as a woman's issue, though I'm certain it's more complex than that. I do wonder if it's as much of a woman's issue as it once was; I'd like to think the answer is no, but I have nothing other than observations of an overly "entitled" pop culture to leave me worried that segments of the population have swung to another extreme.
What fascinates me about the Forbes article is that I never considered the financial impacts of a less than Wholly Owned Self. And in that light, perhaps I can be more accepting (and less judgmental) of making time for myself when I situate my personal needs in terms of generating revenue. Putting myself first, theoretically, will pay off.
What I need, what we all may need, is to learn balance: to give to ourselves as much as we would to our partners, our children, our friends, our careers – and not feel guilty in the process.
You May Also Enjoy