I've heard it as an excuse for cheating. I've read it as an excuse for divorce. I understand the peculiarities of sexual attraction, but "my wife got fat" is not a Get Out of Jail Free card. Nor is gaining weight after marriage a simple topic to discuss.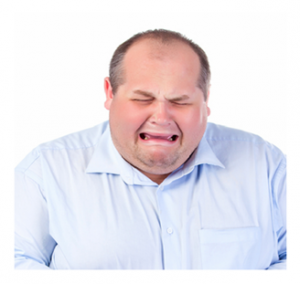 This morning I was flipping through an ELLE Magazine, and came across an advice column in which a young woman bemoans the fact that her guy has gotten fat. Worse, she refers to him as "lazy and fat."
The response she's given?
To "take him as he is" and more or less, be grateful he's a good guy.
So why were none of the health issues raised in this scenario? And why do I think if the genders were reversed, this curt counsel would be very different?
It's worth mentioning that the young woman specifies that she's successful, fit, and when the couple got together, he was in excellent shape. Now he spends his weekends and nights on the sofa, "drinking beer and watching TV."
Men Are Visual, Women Are… Accepting?
The sad gal in need nonetheless describes her man as follows:
… intelligent, accomplished, emotionally mature, kind, loving, and funny.
They both have equally demanding jobs; she keeps in shape, yet he doesn't.
Cue her complaints about reduced desire, and the advice columnist's response which includes:
… I'm sick, sick, sick of women beating up on tubby guys… Take him as he is! Love him for himself! Grant him the freedom to live as he wants.
There's more, but you get the gist. I will add there's a clever suggestion that might incite some jealousy, kicking him off the couch and back into the gym.
I'm reminded of the "conventional wisdom" that when it comes to chemistry, men are visual and women are not. I disagree. Men may be, on average, more visual than women in this regard, but to say that we aren't visual is a crock. That said, I believe both sexes are capable of getting beyond externals to the beauty inside – which doesn't mean we want to be lying in bed with someone we no longer recognize.
Woman + Fat = Bad; Man + Fat = Non-Event
What strikes me in the columnist's  advice is what I perceive as a double standard. Granted, "fat" is in the eye of the beholder, but who hasn't heard it uttered or muttered that so-and-so packed on the pounds, which explains why her spouse turned his attentions elsewhere? And what about the comments we've all heard or read – that marital fat is cause for infidelity and divorce?
As for the whys and wherefores of women gaining weight after marriage, can't we enumerate them with relative ease?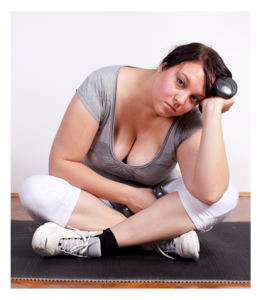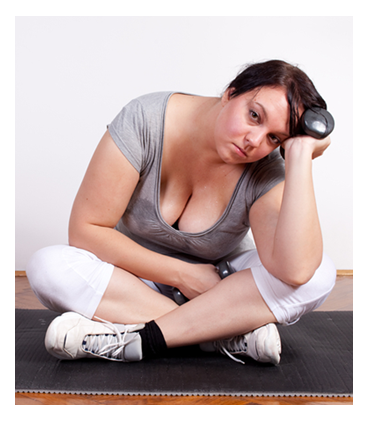 There's childbirth, there's stress, there's eating poorly or lack of exercise when overloaded (hello, kids?) or – for psychological reasons. (Alas, some of us are more "suggestible" and susceptible to emotional eating.)
We also have health conditions, hormones, medications, the natural effects of aging and yes, getting a little too "comfortable" in the love nest as factors. All of these (except pregnancy) are potentially applicable to both genders.
I'm not advocating that anyone be flippant or callous when it comes to this subject. Body shape and weight fluctuations are a matter of heredity, age, lifestyle and other circumstances, and impact our sense of self-esteem enormously.
Shouldn't we be concerned with health and well-being for either sex? Yet we cut the guy slack, and point a judgmental finger at the Missus if she's unhappy with Mr. Big Belly. So why do we feel sorry for the man, and chide the woman in this situation?
And were she to act on a wandering eye, would we be so understanding if we heard: "My husband got fat?"

You May Also Enjoy