Do you feel bound to the tides, to the moon, to rhythms that stretch beyond your body but are part of it? Do you recognize when you're hungry, when you're tired, when your emotions are worn beyond expressing? Or for that matter, when you're feeling terrific?
Women, health, and well-being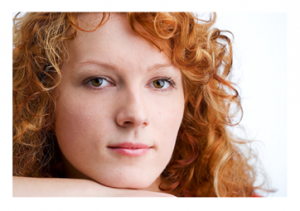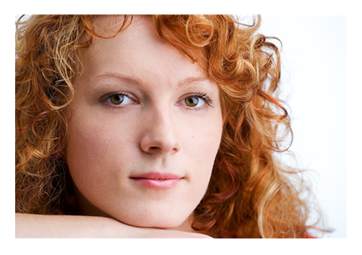 "Bound to the tides and moon" is a romantic notion, isn't it? Still, there's no question that women are subject to distinct rhythms. Sure, our monthly cycles are powerful, but it's something more – emotional, physical, and social needs that seem to ripple through our organs and our moods, as unrelenting as any hormonal surge.
When we listen and act on these signals that reflect health and well-being, we feel upbeat and energized. But too often, we are finely tuned into the emotional needs of those around us – in the workplace, out in public, and at home – giving those messages precedence. When it comes to the emotional and physical requirements of our own bodies, we ignore them in favor of worrying about what others think, what others feel, and simply stated – nurturing others without nurturing ourselves.
And so we exist: eating too little, too much, or poorly; living on caffeine, sugar, pills, or alcohol to "get through;" sleeping restlessly, engaging mechanically, or feeling pulled in so many directions that we're rarely content with our capacity to manage any of them.
Parents – of either sex – know this dynamic all too well, certainly when children are young. But women suffer from an additional culturally conditioned response: we feel guilty if we pay attention to what our bodies whisper – especially if those whispered words suggest something to do with the self.
May I admit this has always been my case? And I still struggle with this tendency.
Women's health: hunger, fatigue, and other basics
Do you know your rhythms, but ignore them? Do you shush your body's signals?
When you're hungry, do you set your hunger aside if you're busy at the office, caring for a child, or in the midst of a project to help out the boyfriend?
When fatigue sets in, do you grab for coffee, a coca cola, chocolate, or a cigarette – so you can keep going?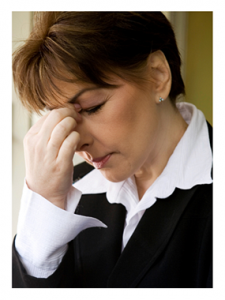 Do you let your morning run fall by the wayside when your 12-year old forgot his homework and you make a second trip to school? Or does evening time on the treadmill slide, if the science fair presentation isn't complete, and you find yourself at midnight, gluing papers to a project display board?
Do your children always come first? Your spouse or significant other, second? And yourself, third on the list? Or perhaps your spouse and children "tie" for top billing in the whatever-it-takes department, and then you're next?
If you need more help, shouldn't you speak up? Do you?

Women's health: sleep, eating patterns, reduced stress all fuel dreams and positive attitude
I've been wrestling an old demon these past months, a lifelong challenge (a night's sleep), but one that I've managed until recently. Adequate sleep has become exceptional. And not because I'm up in the wee hours caring for an infant, not because I'm working two jobs and dealing with kids in the single mother's whirlwind schedule.
Intense stress kicked a sleep disorder into overdrive, and it's been months since I've felt "normal" – and that means five or six hours of sleep a night. Complicated by other pain, exercise has disappeared from my daily routine along with a general drop-off of quality of life.
For two weeks now, I'm back to five hours of sleep a night. My mind is clear, and my attitude is more positive. I attribute the sleep change to seeing a good physician (at last!), and that alone relieved some stress. The result – just enough more sleep to dramatically improve my cognitive abilities and alter my overall sense of well-being. Pleasant dreams are retaking center stage, as the possibility of entertaining my dreams and desires is resurfacing.
Women's health: exercise, sex, socializing 
In addition to eating well and sleeping sufficiently, like most of us I need:
Regular exercise
Regular sex
Socializing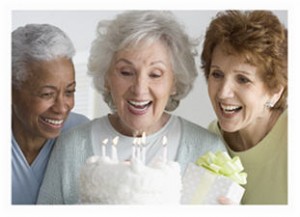 The first two are out for now (there's only so much we can control!), but social interaction is something I believe we all need. The extent of that need (like exercise, libido or anything else) varies. But when we spend our days and nights caring for children, or we live and work in isolation, socializing is critical. Human beings need contact, communication, touch. Energy exchanged with others.
As I write this, I am fully aware that our Latvian guest has upped the dynamism in our home with talk talk talk and laughter. He has injected a jolt of vitality we needed around here.
When your body speaks, do you listen?
Women tend to acquire behaviors that involve physical and emotional self sacrifice. At times, we have no choice. At other junctures we do, but putting ourselves last on the list becomes habit, and is detrimental for the long haul. I believe we sense it, even as we set aside our bodies' rhythms, not paying them the respect they are due. Isn't this benign neglect not only of the child in each of us, but of the deserving adult?
Shouldn't we give ourselves permission to listen, and not feel guilty about doing so?
Shouldn't we attempt to balance a portion of our needs with the needs of those we love?
Why does this remain so difficult for many of us – across age brackets?
It isn't easy to change a lifetime of conditioning or habit, reinforced by media, peers, and family. It means learning and unlearning. Listening closely, to our bodies. And at times, it means challenging choices when it comes to those who inhabit our most tender spaces of the heart. Carefully chosen "yes" and equally so, "no." So we may attend to our own health and well-being, and possibly our dreams.
Isn't that what we want for our children? Shouldn't we "own" it, and therefore teach by example?
Big Little Wolf's Daily Plate of Crazy