I worry about women dumbing down. I worry about our societal satisfaction with the superficial. I harp on our happiness habits not because I don't believe in happiness, but because I do believe we shouldn't avoid tough questions that require attention, as we turn to band-aids over solutions.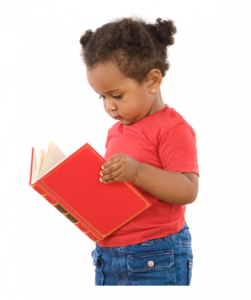 As a parent and a taxpayer, I worry about the state of our schools and the emphasis on test taking rather than love of learning. Call me an idealist, but I would like to live in a nation of individuals who can think for themselves.
Yet perhaps I should worry less. Data shows we're getting "smarter."
And let's not forget – many would say the Internet furnishes so much information that educational opportunities are available 24/7. At the very least quick answers are provided to those with access. But is that really cause for celebration?
IQ Testing
An opinion piece in the New York Times addresses issues of worldwide rising IQ scores, and public policy that ought to dig a little deeper.
As a measure of intelligence, IQ has been in the hot seat for years, and tarnished not only by cultural bias, but as "emotional" intelligence (EI) joined the party suggesting that IQ is insufficient. Other abilities can lead to success in life.
According to Nicholas Kristof in "It's a Smart, Smart, Smart World,"
The average American IQ has been rising steadily by 3 points a decade. Spaniards gained 19 points over 28 years, and the Dutch 20 points over 30 years. Kenyan children gained nearly 1 point a year.
The article proceeds with a discussion of various viewpoints on what this rise in IQ might mean, and eventually comes around to issues of public policy concerning education. EQ is not mentioned.
Defining our Smarts
According to Dictionary.com, "smart" is defined as (summarized):
quick or prompt in action; having or showing quick intelligence; shrewd or sharp… dealing with others or as in business; clever, witty, or readily effective…
Wiki explains IQ and its usage, reflecting on the same "Flynn Effect" to which Mr. Kristof refers throughout his column. IQ is (summarized):
… a score derived from one of several standardized tests designed to assess intelligence…

IQ scores are used as predictors of educational achievement, special needs, job performance and income… The average IQ scores for many populations have been rising at an average rate of three points per decade since the early 20th century, a phenomenon called the Flynn effect.
So what might a "smarter" global population mean? What about a "smarter" nation? Would this lead to healthier populations? Greater innovation? Does intelligence matter if you're living in poverty and your life is a daily battle for survival?
EQ Definition
For the sake of discussion, Wiki defines Emotional Intelligence as:
… the ability to identify, assess, and control the emotions of oneself, of others, and of groups. Various models and definitions have been proposed… Ability EI… has stronger relationships with traditional intelligence, whereas trait EI… has stronger relationships with personality.
In our success-driven society, don't we laud and applaud those who make money? How many of these individuals are capitalizing on personal magnetism and other traits that fall into the EQ category more than IQ?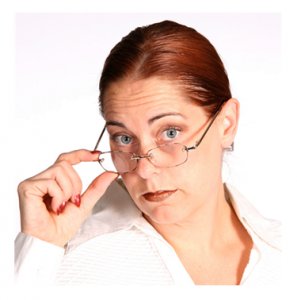 To what extent should we put store in the nuances of IQ at all?
The difference between 70 and 130?
Sure. But 125 and 130? Or 100 and 105?
More importantly, if we value intelligence – emotional or otherwise – even if we're getting smarter, if we're not enhancing opportunities to use those smarts – so what?
Getting Smarter About Questions… and Answers
Despite the data on rising IQ, Mr. Kristof points out:
None of this means that people today are born smarter. While I.Q. measures something to do with mental acuity, it's a rubbery and imperfect metric.
He continues by providing perspective relative to early childhood education, and programs like Head Start.
Indirectly, Mr. Kristof highlights the fact that our educational systems reflect our national values, as he goes on to recommend both foreign aid and domestic programs that focus on education. He refers to "human potential," and addressing the early learning needs of children currently being neglected.
I find these statistics especially compelling:
… Some 61 million children around the world still don't attend even primary school,…

The even greater challenge… at home at a time when funding for schools is being slashed, about 7,000 high school students drop out every day, and there are long waits to get into early-childhood-enrichment programs like Head Start… a single F-35 fighter could pay for more than four years of the Reading Is Fundamental program in the entire United States.
Putting Children First
If we cared more about early childhood education, what might the impacts be on the eventual high school drop out rate? The crime rate? Our national health care costs? Our productivity as a nation? And possibly – our "happiness" quotient after all?
Should we be spending more time concerned with conditions in which families and children struggle, and consequently doing a better job in the later years when school systems could foster curiosity, creativity, not to mention basic skills like literacy?
Wouldn't you trade a single F-35 fighter jet for four years of Reading is Fundamental – for every child in the United States?
If we funded learning programs for the critical first years, wouldn't that be smart?
You May Also Enjoy

Big Little Wolf's Daily Plate of Crazy