The happiness industry. Come on, admit it. It is an industry.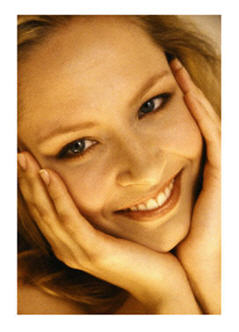 There's plenty of money to be made if you tout the latest top ten tips, the secret How-To, the glorious and meandering path to 21st century Happiness. With a capital H. Think I'm kidding?
Google "happiness books." Go ahead. Try it.
Too busy thinking happy thoughts? Not to worry; I've done it for you.
The results?
28,800,000 occurrences of something to do with happiness books, and in less than 30 seconds! That's a lot of words on happiness.
We must be a miserable lot indeed.
From more to less in a decade or two
I've said it before – I don't ask myself if I'm happy. I never have. I recognize moments of joy, bliss, contentment. And much of the time, something considerably less. I also recognize sorrow, fury, despair and all the other emotions that fill out the spectrum. Like most people. But somehow, we've traveled from the ME generation to the MORE generation and found ourselves in the land of LESS.
Or maybe we're really in a land of More AND Less?
More fear, less security
More infrastructure, less satisfaction
More information, less learning
More gadgetry, less free time
More connectivity, less connection.
I don't ask myself about happiness because I don't explicitly seek it. I expect it will happen when it happens, and instead, I expect satisfaction – in processes, pursuits – and yes, destinations.
But I have no specific picture of what any of this means. I do not visualize an "end" experience, nor the contours and colors of its being. So how could I conjure happiness, as though it were a destination?
Learning, Introspection, Tangibles
Of course, happiness – or whatever related term you may choose – is facilitated by a lessening of worries.
For instance, with fewer financial headaches I have the opportunity to pursue my dreams. With money, health care is more accessible and I might feel better physically and thus be more able to engage in activities that I enjoy – and have missed. So money would increase the likelihood of being "happy."
Tangibles – like bucks – can facilitate happiness. We know they don't guarantee it.
Learning and introspection – to me – bring me closer to the possibility of satisfaction. With insights from thoughtfully examining my motives and my actions, I may find myself in a better place. More equipped to deal with challenges. That feels like a step closer to feeling good – whatever you may call that state of being.
As for happiness as a destination, an achievable state of being – not likely.
Happy moments? Of course! And many proud and satisfied moments. I know that when I attain goals or see my kids achieve, I feel great, satisfied – and I suppose – I'm happy. Though happier still to explore whatever may come next – a new journey, a new set of goals, a new adventure.
Popular culture and the pursuit of happiness
So is there anything wrong with trying to be happy, writing about being happy, helping others be happy? Do I see any problem with books like The Happiness Project, or many of the practical guidelines provided from personal experience that are shared and discussed?
No, of course not. There is much that is useful, that is hopeful, and hope – in itself – is a great gift to anyone trying to make it through difficult days, difficult months, difficult years.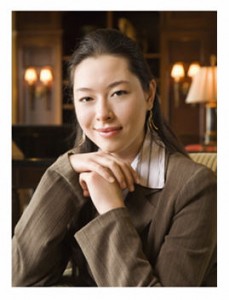 But the additional pressure to "add happiness to the list" is where I draw the line. I say enough!
We've been sold another bill of goods. More expectations for women, about women, burying women in their own view of who and what they – we – should be. What marriage should be. What mothering should be. So let's get real. Life is a series of ups and downs. Relationships and parenting are filled with challenges, including tedium.
Wonderful moments? Sure. Those, too. Often when we least expect.
And isn't that the origin of the word? From "hap" or "happenstance," something that simply occurs? Something over which we have no control? (Terrifying thought, I know. Might happiness be a cousin to serendipity? And would that really be so bad?)
Oh, there's plenty to complain about. The world is complex, violent, cruel, frightening, isolating, and unfair. Amen to that chorus. And so what? Chase happiness?
I'd rather chase dreams, and know the journey will enrich me with lessons. I'd rather know the surprise of joy, as it comes in a red balloon on my ceiling. I'll seek pride in my sons as I raise them well. I'll be delighted when I make a meaningful connection of the heart. I'll take pleasure in an essay that is tightly configured. And I will be humbled if a single mind opens to an idea in the palm of my words.
Terminology?
Is pleasure the same as happiness? What about satisfaction? What about a measure of calm when you know you've done some good?
Don't we really live a full spectrum of fluid feelings? Would we really want a state of cooked-up sameness, formulaic resolution to the human condition, a Stepford Wife state of contentment?
I look to what the Founding Fathers wrote about – the pursuit of happiness. To me, that is synonymous with freedom. Freedom of choices. Pursuing dreams. Not a guarantee of some state of being that isn't what real life is about. And certainly not permission to oneself before all others selfishly.
I also look for grace – recognition of our small and precious joys; moments when we step outside of ourselves and give in ways that fill another and fill us collectively, improving the state of affairs of our small corner of the universe.
Perhaps what is good must be fleeting, or at least variable. But isn't happiness a false idol? A 21st century trend? A sign of how disconnected we really are from each other, or how spoiled, or simply miserable? What if looked for meaning rather than happiness? Might that not lead us to places where we feel solid, strong, sweetly satisfied, and part of something larger than ourselves?
I do not ask myself if I am happy. I look to feel the satisfaction of good work, the pleasure of connection, contentment in my children, progress toward my goals of many sorts, and even enlightenment. I seek to pursue happiness only indirectly, and not necessarily to "attain" it. To me, this feels more real, more natural, and more substantial.
You May Also Enjoy