This week, The Daily Beast asks if college is a lousy investment.
If we look at the time, the stress, the expense, the singlemindedness required for kids to get into college, I might say – yes, it's a lousy investment.
If we look at the cost alone of a college education – my sons are attending universities that total in the $50,000 / year range – again, I might say yes, it's a lousy investment.
If we look at what college has become to many – a piece of paper necessary to secure employment – again, I might say yes, regretfully. We all know that post-college jobs are not guaranteed.
But if we don't delve deeper, we're doing ourselves and our children a disservice.
Costs of the College Dream
In the Daily Beast, Megan McArdle writes:
For my entire adult life, an education has been the most important thing for middle-class households. My parents spent more educating my sister and me than they spent on their house, and they're not the only ones … and, of course, for an increasing number of families, most of the cost of their house is actually the cost of living in a good school district.
Ah yes. Those hefty property taxes that result from living in a good public school district. Last I checked, my property taxes are roughly equal to the amount of my actual mortgage.
I could also mention the tens of thousands of dollars expended on other educational programs and necessities in middle school and high school, and not private school, I might add. Yes, this was a choice on my part, given that my children earned their extra educational opportunities.
But those opportunities came with a hefty price tag.
That takes us to the college application process itself – my concerns over pushing too hard – and issues of teen stress, which I've written about previously.
Benefits of the College Dream
Do some of us recall what college used to be about?
Not only was it a time for first experiences of independence, but for establishing lifelong friendships, for developing the ability to think and question, for broadening our perspectives, for exploring. Some of us knew our passions already. For others, college was a time of intellectual discovery.
Is that still the case? Does it depend on the school, the student, the circumstances?
I'm of the mindset that college should not be considered preparatory school for a career, stuck (somewhat) in the notion that it prepares us for a thinking life, although to ignore the need to earn a living afterward would be foolish and unrealistic.
The Value of an Education
I believe that learning in and of itself is valuable.
I believe that learning how to learn is valuable.
I believe that too often, we're teaching our children to take tests, rather than to learn.
We squelch their questions and their creativity because it's easier or we're tired. Our school systems are test-focused, because teachers take heat if students appear to be performing poorly, and administrators are concerned about funding, not to mention their jobs. 

But are we forcing too many children down the same path – whether it fits or not? Have we lost the essence of what "education" is about?
Parents Plotting a Child's Future
As parents, we invest emotionally in what we perceive as the best for our children. But we're also increasingly time and resource constrained. The journey our kids undertake may quickly fall into the same "success trap" in which we find ourselves, whether we like it or not.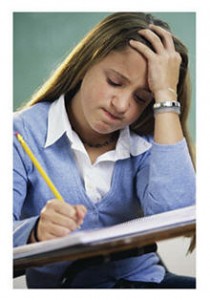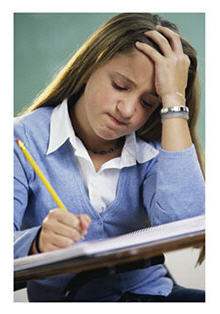 We convince ourselves that their lives will be manageable in ways that ours may not be, with freedom and money enough to eventually do what they love, or love what they do.
Yet while the Daily Beast may debate the dollars and cents of college in light of earnings versus future debt, I wonder about the common sense of it.
Should everyone attend college after all? Why is it less valuable or honorable to be a technician, a plumber, a farmer, or a chef?
The Educational Investment
My own sons are in college now, thanks to merit scholarships as well as loans. It was clear from the time they were very young that encouraging their learning was a must, and the hope of college – a good college – an essential goal in this household.
But without scholarships, we couldn't have managed the educational investment. The amount of debt would have been untenable. My boys knew it, and I knew it. Yet they will graduate with double digit debt, which is still better than triple digit debt.
And will all the years of sweat, sacrifice, and money – theirs and mine – prove to be a good investment?
Only they can answer that, and possibly not for 10 years or more. I hold out hope they will look back and say "yes, it was worth it."
You May Also Enjoy