Do you have a tendency to dumb down around the opposite sex? Psychologists have plenty to say on the matter. It's about getting what you want, getting what you earn, and projecting the future you imagine for yourself.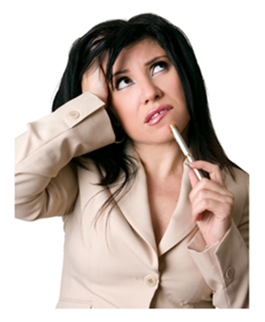 Or not.
But dumbing down isn't a simple issue. It involves culture and conditioning, not to mention personal experience and what was modeled in the home.
For a woman looking to get herself a date (or a mate), it may seem expeditious in the short-run to axe the ambitions or downplay the diplomas. Especially if it's subtle at first – biting the tongue here, and mincing words there.
Here's the dilemma. It doesn't get you what you want in the long run. Not in a relationship, and likely not in life.
Smart is Sexy
Listen, you know my stance on Nerdy Guys.
You know I think that smart is sexy.
But those reflections refer to men – how intelligence, wit, street savvy – all effectively hook and hold the female heart.
So what about the women? What about adolescent girls? Do they – we – still feel compelled to squelch the brains to get the guy? Do we succumb to dumb or dumber? And then what? 
Dumb Enough to Date
I didn't date in high school, though I did in college, off and on. My social life was low priority; I wanted the most out of my education and I got it. It was during those years at an all female institution that I felt my confidence soar.
Yet by the time I was in my twenties and on my own, few men my own age were interested in yours truly.
Twenty-something men wanted hot women or sweet ones, and I was neither. I was well-traveled, independent, attractive enough, and "interesting." And while I was never particularly aggressive, I wouldn't dumb down.
So I dated little or I dated older. Men in their mid-thirties to early forties seemed to like my style, and men of my own age – when I was in France – likewise.
How's that for an intriguing cultural note?
The Times, They Are A-Changing?
Naturally, gender roles have evolved in 30 years – an evolution that has broadened opportunities and created conflict.
I've watched with interest as some women friends paired up over the years, and others didn't. Even now I observe from the sidelines as some of my friends' daughters form serious relationships, and others can't seem to find a "good guy."
Those that marry, as in my generation, are stepping away from their professions or significantly cutting back – generally when they start their families, and lasting anywhere from five to ten years.
That isn't dumbing down exactly; it is accepting the exact same compromises as women did a decade ago, two decades ago, or even three. The distinction between carrying the lion's share of compromise and dumbing down is distinct, but isn't the result still a problem for all of us?
Don't Dumb Down to Attract a Man
Psychology today offers an interesting article on the subject. Dr. Mark D. White addresses the issue in "Don't Dumb Yourself Down to Attract Somebody."
Whether you're the guy trying to hook the hot girl (and you want to seem more "cool" and less nerdy) or you're the brainy brunette hoping to catch the eye of the guy who isn't your equal in the smarts department, Dr. White cuts to the chase for both sexes:
… you have to be true to who you are in order to find someone who likes you for who you are.

… a woman who chooses "to exchange a ten-cent vocabulary word for a five" … backfires: she's going to get exactly the type of man (or woman) she doesn't want.
Smart Men, Smart Women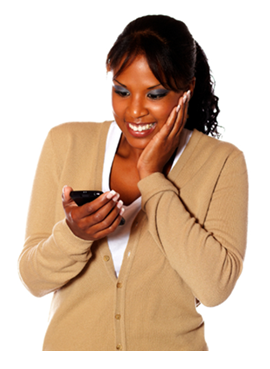 I love smart men – as friends, as intimate partners, as colleagues in virtually any endeavor.
I also love smart women.
I adore the humor, the wisdom, and the unabashed comfort in reasoning, analyzing, questioning, visualizing, and when necessary – playing the rebel.
These are the qualities that keep me coming back for more – along with the emotional intelligence and life experience to temper judgment with compassion.
And they don't dumb down for anyone.
Older Men, Wiser Men
What I have observed of my women friends who once dumbed down is that they ultimately regret it. They compromise too much of who they are at the core. Resentment festers, intimacy falters, and disconnects create an uncrossable divide.
That said, in recent years I've encountered at least a few men in their 40s and 50s, now divorced, who are yearning for more of an intellectual equal. It isn't about credentials; it is about partnership. These are men who are attracted to smart women because they understand the value of the "whole package."
Do they still prefer a hot, younger body for sex?
I'd be kidding myself if I said no. Yet in pursuit of more meaningful relationships, they don't seek a woman who pretends to be someone she's not.
The Dumbing Down of America
Of course, we have a larger problem at play these days – helped along by a problematic educational system focused on testing success over real learning, and formulaic responses over developing the skills to extrapolate and innovate.
In Psychology Today's column of December 4, 2012, "Fighting Back Against the Dumbing Down of America," Nikhil Goyal, a 17-year high school student and author, writes:
With such a heavy focus on what's tested—math and English—our public schools simply aren't teaching civics and current events. As a result, a 2007 Harvard study determined that a majority of teens are ignorant about current affairs and do not read the newspaper. Moreover, a Pew Research Center survey found that people age 18 to 34-years-old are consistently less knowledgeable about current events than their elders.
Who will deny that we're worried over our ability to compete in the world economy? Worried about how ignorant our young adults are on the basics? Struggling with the monumental task of reforming our educational institutions –  their methods, their priorities, their expense, their results? Aren't we rightfully concerned that our young adults are more inclined to parrot canned answers to pass an exam rather than tuning their skills to think for themselves? Don't we reward the former and dismiss the latter?
Thumbs Down to Dumbing Down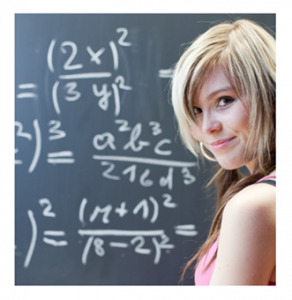 Aren't we all a little dumber, given our conditioning to skim rather than read, to consume information rather than absorb it and use it to reason, to favor the sound bite over the hearty meal of sustained understanding?
While I continue to worry about women dumbing down  and living smaller, discontented lives as a result, we have a challenge on both fronts – the dumbing down (or shutting down) of women, and the dumbing down of America.
I Have Questions; Any Answers?
So where do we begin to solve these issues of wasted human capital?
Early childhood education?
I think that's a start.
Education reform in general?
That, too.
What about parents of both sexes, married or single, who offer their encouragement to children regardless of gender? What about parents who model using their brains, and fair handling of domestic responsibilities?
At the very least, I would say to all of us at any age exactly what I have taught my sons: Challenge yourself, be yourself, question everything.
And don't dumb down for anyone.

You May Also Enjoy: