I've come to the conclusion that the term "factoid" is a useful one in contemporary life, albeit misunderstood. It suggests a fact, but isn't.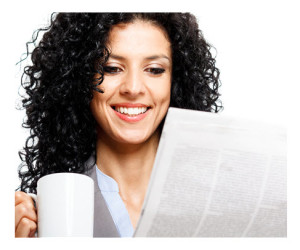 Or perhaps it is – at least – sufficiently factual to be tossed into the fray in advertising, in publicity, or in a claim about a product, a service, a political record or position. At least, until someone calls us on it and presents evidence to the contrary.
But what the hell. Who has time to fact check the fact-checkers, or anything else? If the information as presented is palpable, or at least comprehensible, then isn't it good enough?
And isn't good enough, well… good enough?
When I hear the word "factoid" I think of information intended to amuse or entertain, to be believed to a point, but not to be relied on with the same certainty as a fact. When it comes to facts, I assume serious sources of authority and evidence.
You know. Proofs and theorems, photos before Photoshop, unfiltered documents, eye witnesses à la Perry Mason.

Definition of Factoid vs. Fact
We live in the era of factoids and anecdotes, though we don't clearly distinguish them from facts, much less reliable and significant data. We're busy. We're tired. We accept an essence of truth if it "feels right." And let's face it, by the time we're adults we have opinions that become truths to us – so they must be valid and universal, right?
According to The Free Dictionary, a fact is defined as:
 Knowledge or information based on real occurrences;

Something demonstrated to exist or known to have existed; a real occurrence or event
The Free Dictionary defines factoid as:
A piece of unverified or inaccurate information that is presented in the press as factual, often as part of a publicity effort, and that is then accepted as true because of frequent repetition
The Free Dictionary goes on to note that the suffix -oid means "resembling or having the appearance of." So a factoid resembles a fact, and foolishly, we've come to take the factoid as fact.
Did you process that definition? Its most noteworthy elements?
Unverified. Inaccurate. Accepted as true because of frequent repetition.
Fact Checking, Truth Telling, Journalistic Purpose
I admit that I'm a stickler for true expertise – for authority, credibility, authenticity. And dancing around that subject in light of political reporting, I will mention two articles I read with interest yesterday. The first is by the public editor at the New York Times, Margaret Sullivan, in an opinion piece titled "He Said, She Said, and the Truth."
Ms. Sullivan's column addresses an increasingly serious and complex dilemma in journalism – the need to present facts (and "truths") to readers, to present all sides of an issue with as little bias as possible, and the pressure of tight deadlines (pushed by social media) which renders fact checking more difficult.
Ms. Sullivan raises the issue of the need to present factual truth, not simply what some have come to define as balanced journalism, reporting what two (conflicting) sides of an argument may say as one or the other (or both) presents half-truths or a partial picture. That then results in a skewed (or at least confused) view of, dare I say it… the facts.
She writes:
Journalists need to make every effort to get beyond the spin and help readers know what to believe, to help them make their way through complicated and contentious subjects.
I quite agree, which leads me to the second article of interest in yesterday's New York Times, by Jeremy W. Peters, "In Dueling Ads, Candidates Seek to Politicize Issues of China and Manufacturing."
Netting things out – the article highlights statements made by ads from the Romney Campaign which are misleading at best. Likewise, counter claims from the Obama Camp offer equally pithy sound bites which, in this example, are closer to "facts" than opposition statements. Still, neither side paints a full enough picture for we the people to understand what is really going on.
Then again, we're living in land of "Journalism Lite" and apparently, "Truth Lite" as well. No, not "light" as in the opposite of darkness.
And who exactly is to blame for that?
Information Supply & Demand (We Get What We Deserve?)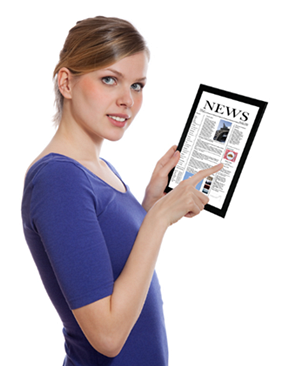 Here is the problem as I see it.
We don't read (we skim). We don't listen (we multitask). We don't ask questions (we assume). And this is a sorry state of affairs in an information era that offers more options than we've ever had before – news via cell phone, laptop, tablet, or the traditional printed page.
And of course, the overwhelming number of choices is part of the problem. But it should not provide an excuse for our willingness to swallow the sound bite over the thorough analysis, or to ignore the importance of understanding complicated issues.
This is true in our personal and professional lives, and all too true – in my observation – when it comes to assessing political posturing whether to do with moving jobs overseas and the factors that are to "blame," or how to stimulate the recessionary economy.
And on a side note, I will recommend this illuminating article on the historical success of tax cuts in the past two decades, "Do Tax Cuts Lead to Economic Growth?" – with the hope that you will make the time to read and consider.
My point?
As long as the factoid reigns, as long as our information consumption demands it, as long as we perpetuate the one-dimensional casting of hero versus villain or "right" versus "wrong" – that's all we'll get, and that's all, she wrote.
Information Intelligence?
Can't we determine to pick up a newspaper (or digital device) and read a thorough handling of an issue? Even two or three hours a week – instead of playing cards on Facebook or tweeting the latest annoyance over our kids or gossipy item about a celebrity? If you still insist you can't, I will reply, Yes you can.
Yes, we can.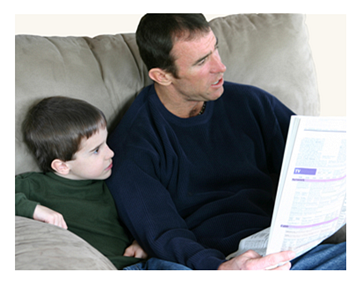 And wouldn't this be an excellent example for our children? Engaging with a respected periodical or two that is willing to go beyond 500 words or 750, and one which is known to check its facts? Might we not consider it wholly unacceptable that presidential and vice presidential candidates toss out statements that we're too lazy to think through and check though common sense demands we do so?
I have no use for the hollow claim, the 15-second spot, the catchy phrase or comeback. I have no more patience for our impatience and lazy acceptance of whatever we are fed by the press, or what passes for the press. I am rebelling against the factoid and its slippery distortions.
I am willing to accept the complexity of the issues we all face in our lives, knowing there are no easy answers and no simple truths.
Demanding facts over factoids – and the time as well as effort required to process them – is an investment in my future, the future of my children, the future of my community, the future of my country and our world.
A dramatic statement? Maybe. But is it any less a fact?
You May Also Enjoy