Control my breathing? Seriously? Is that all it takes? Control my breathing to beat back my messy stressy days and develop in their place more meditative ways?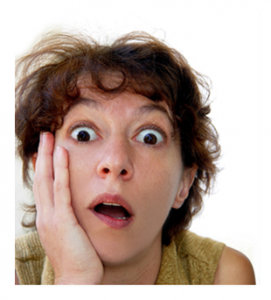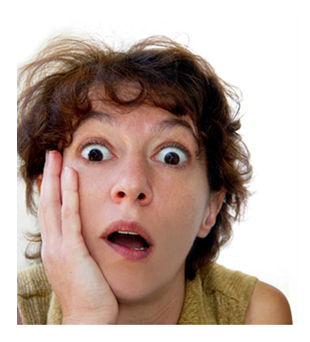 Apparently so.
And yes, I exaggerate. Or maybe not.
Time's Healthland offers us "Six Breathing Exercises to Relax in 10-Minutes or Less."
But I admit that the very title makes me jumpy – as though I'm embarking on the Body Mindfulness equivalent of See Six Countries in 10 Days – or Less!
And I say this well aware that I need to reduce my stress.
We all need to reduce our stress.
As for Healthland, I know the catchy appeal of 5 tricks to this and 10 tips for that. Hey – I fall for it myself, and I've even been known to use it! But a short list (with time frame) of ways to relax? That leaves me skeptical. And annoyed. And now performance anxiety is kicking in.
The Open-minded Mantra
But – and there's always a but – if I pride myself on open-mindedness, I must read – and assess. I know I calm myself when I take deep breaths; likewise, when I focus on better posture which, among other things, facilitates deeper breathing.
So what, pray tell, are the suggestions on this list? Can We-Of-The-Type-A sort stow our cynicism for long enough to potentially reap the rewards?
Let's see. There's "Equal Breathing" – for beginners. Excellent. I qualify.
Skipping ahead – (we hyper-mega-ultra-stressy types do that) – there's Abdominal Breathing, followed by Alternate Nostril Breathing.
Okay. I have an abdomen (if not proper "abs"), and my nostrils are in spiffy condition, so I ought to be able to alternate with the best of them. But we're ramping up in complexity quickly. Next on the list?
Skull Shining Breath. It's "advanced," and I'm stymied.
I think I need a flow chart. Or an If-Then-Else. If Can Do Alternate Nostrils, then Proceed to Skull Shining. Else, Do Not Pass Go. Return to Exercise 1, Equal Breathing.
Mad for Mindfulness?
Honestly? I'm a believer in mindfulness, in awareness, in body awareness.
I've been trying to do a better job of losing the laptop, and silencing the cell.
I'm not succeeding.
I could certainly use techniques that would center me, slow me down, and allow me to power through my days and nights in a healthier fashion.
But I weary of explanations that seem to complicate the process. Or, perhaps it is complicated, which defeats the purpose of the exercise, doesn't it?
Deep Breathing for Dummies?
I acknowledge in all candor that stress makes it hard to focus – even on something as basic as breathing! I also acknowledge that I've never done yoga, I likely would benefit, I wouldn't mind trying (if I could find the time?) – and I do understand the extent to which mind rules the rebellious overwrought roost of the body, and mindful unwinding is definitely in order.
But where is "Deep Breathing for Dummies?" Or the Idiot's Guide?
For the beginners among us, couldn't we say Stop, Sit, and Take That Deep Breath? Because frankly, I read these articles and want to do better, but I finish dejected.
In 10 minutes – or less.