Last night was not unusual; I worked until after midnight, ruminated on some ideas until 2:00, puttered around online and still sleepless – I made mental lists until 3:00. Even counting shoes (instead of sheep) didn't seem to do the trick.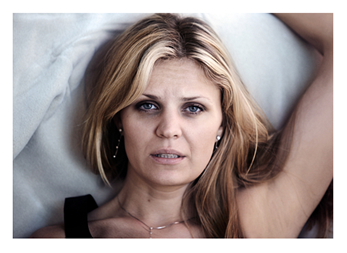 I'm guessing I nodded off around 3:30, waking at 6:30 feeling groggy and dreadful.
But I picked right up again with the mental checklists, which I'd left off just hours earlier. 
Unlike most mornings – egged on by a cell phone charger that finally bit the dust – I did not dive into my day on the Blackberry, on Facebook, on Twitter, on my computers.
I drank my coffee, put on my clothes, went out to do a variety of errands, and disappeared for three hours – in communicado.
May I say that it's been a stressful few weeks – that Damage Control Day was only a small part of it? Oh, nothing earth shattering – but the sort of onslaught that wears you down and leaves you shaking your head, shaking your head, shaking your head and wanting to stay in bed!
I needed to say STOP to everything, even if only for a morning.
And it worked. I feel better. In fact, despite too little sleep, I feel great!
The Benefits of a Break From Technology
This is a rare occurrence for me – and an uncomfortable one at that. I am generally available 24/7 to a wide range of people, and as I'm not a brain surgeon, a rocket scientist, or any such critical resource, it seems to me that a little "unplugged" time is periodically in order. Saying it – and doing it, however – are not the same thing.
Even my days in Florida last month comprised "The Workaholic's Vacation," as my son likes to call it. My Blackberry was in my beach bag (or my hand), three hours/day were devoted to work commitments, and while I would have loved for it to be otherwise, it just wasn't in the cards at that time.
Still – it was delicious and relaxing to get away, to dip my toes (sans footwear) into the Atlantic, and to feel relatively disconnected – in the best possible sense of the word. I could think… at my leisure. I could dream… just a little.
Moderation in the Mobile?
As for this morning, I chatted with people on my assorted quests, felt enormous relief being "out of touch" for that short time, and on my drive home was tickled to see a white haired woman in a sporty red coupe, cruising down the road with windows down, sun roof open, and taking full advantage of a beautiful summer day.
Sometimes, we need to turn off the noise – our mobile devices, our laptops, our own voices in social media. Then, we can return responsibly – and refreshed – even if it's just a few hours later.
Do you know when to say enough is enough?
Does it take a technology breakdown or some other snafu to force you off your various devices?
When it's time to unwind – are you actually able to do it?
Been cruising in a hot red sports car lately? Next time, may I tag along?
Putting Disconnection Into Practice
And yet… The challenge for me – perhaps for you, too? – is to put healthy disconnection into practice on a regular basis. Before children, I used to do this through reading (as well as writing), and daily exercise that took me walking through a beautiful neighborhood.
Why has it become so much harder?
How much can we blame the accessibility of our devices, the expectations of our bosses and spouses and kids, and how much is the way we've altered our sense of self-worth? Do we put too much store in too many types of connection?
You May Also Enjoy