We tell ourselves that these are the attributes of winners: perseverance, resilience, fighting the good fight, pushing beyond our limits.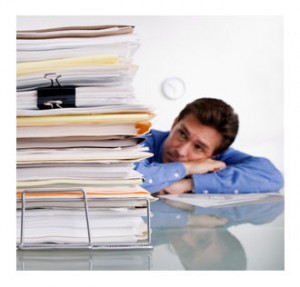 We don't like quitters.
We don't want to be a quitter.
We disparage the quitter as weak, uncommitted, cowardly or possibly lazy. We assume the quitter lacks mental or physical toughness, and is less deserving of our respect. We use the term "quitting" in all sorts of scenarios – leaving jobs, terminating marriages, abandoning personal goals or turning our backs on the expectations of others.
Some quit too soon, and others too often. But is quitting always a bad thing? What if we choose a more precise term, depending on the situation?
In a recent column on Huffington Post, psychologist Dr. Heidi Grant Halvorson writes of quitting a job. She relates a story from her own life when she quit a good job because the demands of motherhood and her profession were overwhelming. She struggled with her decision (as we might expect), and didn't want to be seen as a quitter.
Dr. Halvorson points out:
… I spend a lot of time trying to figure out why people give up too soon when trying to reach a goal. But the truth is, a lot of us suffer from the opposite problem: not knowing when, or how, to quit.
She elaborates – and here I recognize myself, though I hate to admit it.
We take on too many projects and commitments, and end up turning in 10 mediocre jobs instead of one or two stellar performances.
Quitting, By the Book

Isn't the notion of quitting couched in cultural judgment? Doesn't it depend upon what we're walking away from – and the reasons why?
When we look at the definition of quitting, we find:
to stop, cease, or discontinue; leave, resign; to stop trying or struggling, to give up or accept defeat
Aren't there critical distinctions between leaving a situation, leaving prematurely, giving up, ceasing to struggle, and even accepting defeat?
Would You Quit Your Job?
When talking about quitting a job, circumstances are enormously important.
If you're 30 with no children to care for, the consequences are not as burdensome as for the single parent breadwinner of 45. If you work in an industry where jobs are scarce, quitting may not be an option under any circumstances, or so you tell yourself.
Naturally, your savings, your health and your support systems are critical to staying or going.
Then again, leaving a job in which you are sick from stress or physical demands may become a matter of survival. Perhaps we ought to replace the use of "quitting" with "leaving a terrible and unhealthy situation," which you follow up with a period of refocusing, retraining, or repositioning for something else.
But what if providing food and heat and a roof overhead is also a matter of survival?
Quitting a Marriage
When we talk about relationships, the notion of quitting gets very prickly, especially if we're discussing marriage, and more so if we're talking about marriage with children.
Let's get real. "Divorced" is a strike against you, despite how common it is these days. Society deems divorce a failure, with the reasons for divorce allowing more or less justification.
When it comes to marriage, some believe that personal happiness trumps trying; they may "stick it out" through bad times for a year or possibly two. (We won't discuss Kim Kardashian's 72-day stint in Marriage Number 2; I wouldn't presume to know how to categorize that!)
Others take the position that marriage is a lifelong commitment no matter what, and short of abuse (of various sorts), you make your bed, etcetera, etcetera. 
Quitting and Admitting
What about admitting defeat in order to save yourself – or your children?
In a legal matter that drags on for years, if the process is financially devastating, places obstacles to parenting, shreds your health, and makes holding a job difficult – at some point, isn't the better part of valor to walk away?
Is it better to admit defeat and exit alive, rather than going down in flames? Even so, how do you manage the conflicting voices in your own head that tell you to fight on, and those that recognize it's a lost cause?
What about deciding to run a marathon and realizing, despite extraordinary efforts put into training, your body will not hold up for 26 miles? Is that quitting, or would resetting goals for a half marathon show good sense and respect for your longer term health?
What about recognizing that we all bite off more than we can (reasonably) chew, and eventually it catches up with us? Maybe it's an untenable work situation, commitments we've taken on that are taking us over. We've lost sight of choices, of priorities, of costs and compensations. Perhaps we find ourselves in a battle of wills – with ourselves.
Dr. Halvorson writes:
To be sure, quitting a job may not be an option for many, but most of us surround ourselves with plenty of unofficial projects that may not be worth pursuing…
Blindly Persisting
Saturday, while running errands and before writing, I was hit with a sudden migraine that impaired my vision in one eye. I got myself home as quickly as possible, covered one side of my face with a cold cloth, and attempted to craft a few paragraphs.
The screen was blurring, my temples were pounding, and two hours into starting and stopping I closed my laptop and put it away.  The following day, there was still residual pain and blurring.
I did not write.
I felt uncomfortable but worse – defeated. And then I thought about the article on quitters, our tendency to take on too much for too long, and I saw myself in the entirety of my marriage as well as the years since divorce. I recognize my patterns of pushing the limits on all fronts, juggling everything and expecting to do so impeccably (which is not the case). There are priorities; sometimes we lose sight of them – literally as well as figuratively.
Rest, Reprieves, and Quitter-Envy
There is quitting and there is stopping – for a rest, to refuel, to refocus. Quitting and stopping are not the same.
There is accepting a temporary pause for valid reasons; that is a reprieve, not surrender.
There is accepting defeat after putting up a fight, but knowing that to persist is ego, or hubris, or self-destruction.
There are quitters with all the negative connotations the word communicates, but I believe we should save that label for those who do not try, those who do not consider others in their actions, those who are unwilling to reassess priorities. And even then, I don't presume to know their experience from the inside; it's not my place to label or judge, though I know I judge myself too harshly.
It's only natural to be envious of those who have the option to quit, but isn't it because we wish we had that option ourselves? How many of us are doing too much, and wish we could let something go – and rest?
Do you take responsibility for too many people, too many projects, too much of the familial burden – emotionally, logistically, financially?
Do you "stick" too long in tough situations?
Do some circumstances require near heroic efforts before you walk away, like marriage, perhaps?
Have you gotten better at knowing when to pause for a breath, when to walk away,  and when to accept defeat – or the lesser of two evils?

Big Little Wolf's Daily Plate of Crazy