I won't say I was entirely disconnected from the digital world this weekend, but pretty damn close.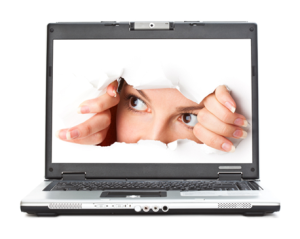 For two days, I didn't glance at any websites (including my own), I barely checked email, and I was rarely on my iPhone. I ceased looking at the world through a technology lens.
This wasn't an intentional break, but nonetheless it was an instructive one. Connections in the physical world took precedence over anything happening online, as well they should. Don't you think?
Not only did the world, my world, not come to a grinding halt, but the nature of the interactions with the people I love proved informative and valuable.
The Benefits of Being Disconnected
Without the distraction of an open laptop or a smartphone on the table, the quality of conversation throughout my weekend was richer, my ability to leave daily detail behind was superior, and in general, I was kinder and less self-absorbed.
My full focus was on a woman who needed time and reassurance, then a friend who needed support, then a man who deserves to feel the depth of my love without cables and deadlines always in the picture.
When you disconnect from devices, you reconnect with people.
As for kindness, it seems easy to give in the virtual world because we do so from behind a screen and as a general rule, on a schedule we choose. I was kinder in person these past few days, leaving online interaction at an appropriate distance. Kindness came more easily because I wasn't multitasking non-stop, I wasn't trying to cram too much into a short period of hours, and I wasn't distracted.
Situations arose that required a choice between people I know personally, and people I know virtually. "Real life" wins, hands down.
I will add that spending an increasing amount of time with a woman in her eighties has been a humanizing process – for me. "Carpe diem" doesn't require that I take gadgetry along for the ride or that I document my every thought to reflect that I am seizing the day.
I am also reminded of my relative youth; time is a gift, and I do not wish to squander it.
Boundaries and Priorities
At the moment, I find myself revisiting my own words – there is living, and there is writing about living. Maturity teaches us moderation. I can have both – living life and shaping it into stories – if I don't allow the latter to obliterate the former. And disconnecting is a critical part to making this work, as I recognize who gradually we may lose sight of our foundations.
It is easy to disconnect from our priorities, bit by bit. It is equally easy to get caught up in our work lives, as employers and clients (and a commitment to professionalism) nudge us to extraordinary efforts that threaten to become the norm. When these efforts are no longer required, turning down the volume on work ethic (and urgency) is a must – and not only when a friend needs help, or your children are sick, but because living in the red zone isn't living a quality life.
So what do I make of these unexpected days of disconnection? What was the result, reminding me of what's important?
Like many people I know, my life is filled with too many obligations, too many worries, and far too little time to relax. I live with constant stress largely due to the uncertainties in the way I make my living. Disconnecting – and setting firmer boundaries – allows me more sleep, which results in more energy, which yields more patience, better habits, and a higher level of performance at whatever I undertake.
I also eat better, I'm more likely to exercise, my mood is more even, and I have more to give to myself and others.
Disconnecting: Just Do It
My guy was delighted that I set aside the computers and the phone. He was the recipient of my full attention – without worrying about web stats and emails and pending assignments – an expression of my commitment and caring. One he needs to see more often on my part.
By putting away the technology, our sense of time felt more luxurious: we trekked to the local international market and didn't fret over traffic at its worst; we lingered over the exotic fruits, the selection of cheeses, the fresh-baked breads with their varied textures and comforting aromas; we savored our evenings together, as I cooked for him, rather than the other way around, which is more often the case.
We reconnected in the most essential ways, taking our time, enjoying our pleasures.
When is the last time you disconnected from the online world, from your employer's reach, from the expectation that you're accessible 24/7?
You May Also Enjoy